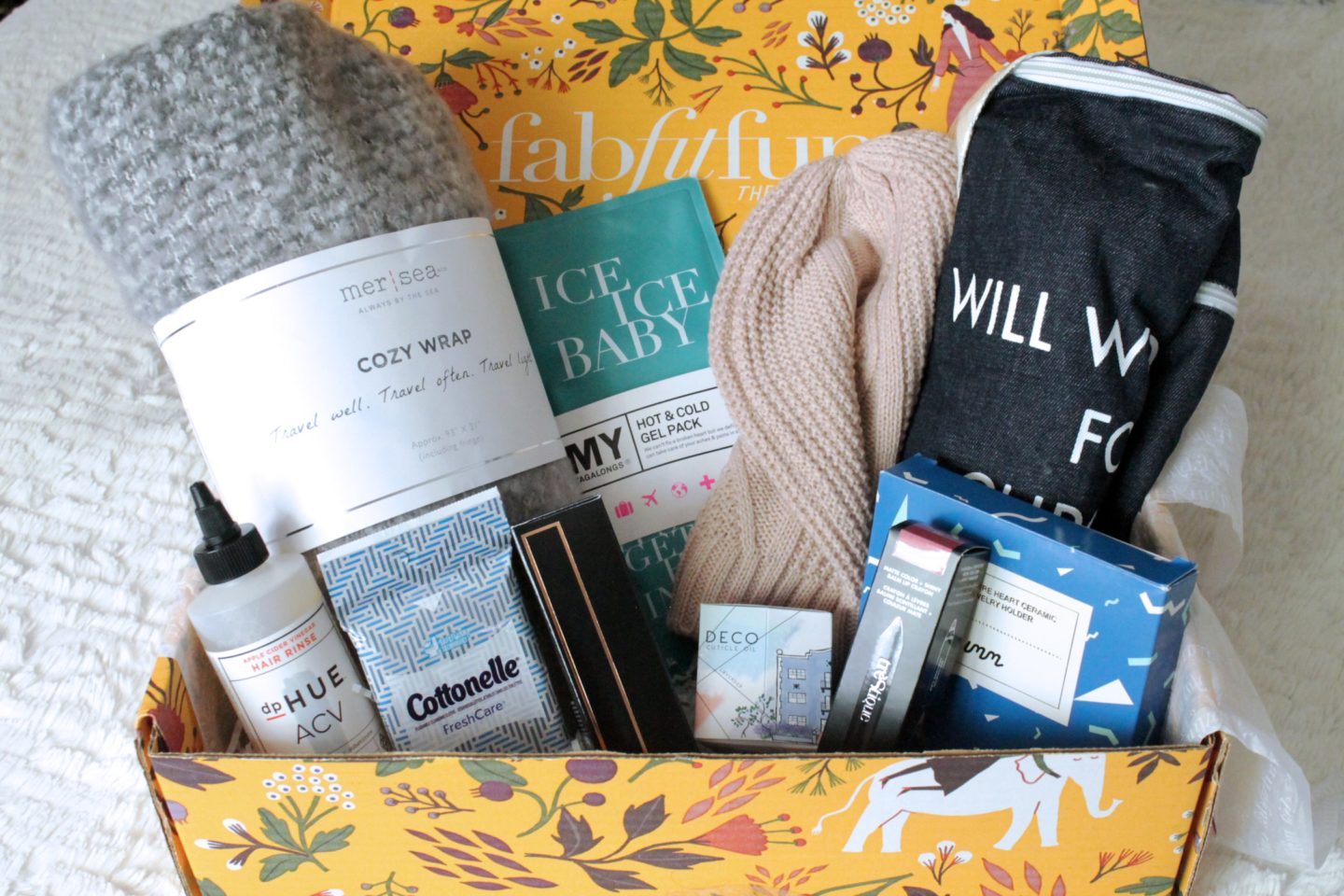 I am very happy to be a subscriber (and new #fabfitfunpartner*) to the FabFitFun boxes. Curiosity always struck me when I saw the FabFitFun commercials on TV and when I saw people getting these boxes. It wasn't until my friend and PR magician, Jaclyn (her blog is here), told me that she subscribed to these boxes, that I seriously considered getting one. But probably not for the reason you'd think!
What is FabFitFun?
"It's like a little treat for myself every few months," is what she explained the FabFitFun box as. And even today, this explanation strikes a chord with me. Why wouldn't I want to treat myself and give myself a little care package every few months? After all, who's gonna take care of me better than me?
When you're busy and running around, it's easy to forget one of the important things in life—self care. I know that self-care is one of those terms that people have a different definition of, but I think self-care is doing things for yourself that make you feel great, that no one else can do. On my journey of persistently living, self-care is one of those things that I need to work on scheduling into my day. The good news is, the FabFitFun box helps me along with my self-care routines because: One, it is jam packed with products that make me feel great, and two, it's the self-care bundle that conveniently shows up on my doorstep as long as I remember to pay for it—easy peasy! There's also added convenience if you pay for a year's worth of boxes in the Select Membership if you choose to. If you pay for all of them at the same time, you're able to choose some "options" of products in the boxes, and you don't need to worry about future payments (at least for another year).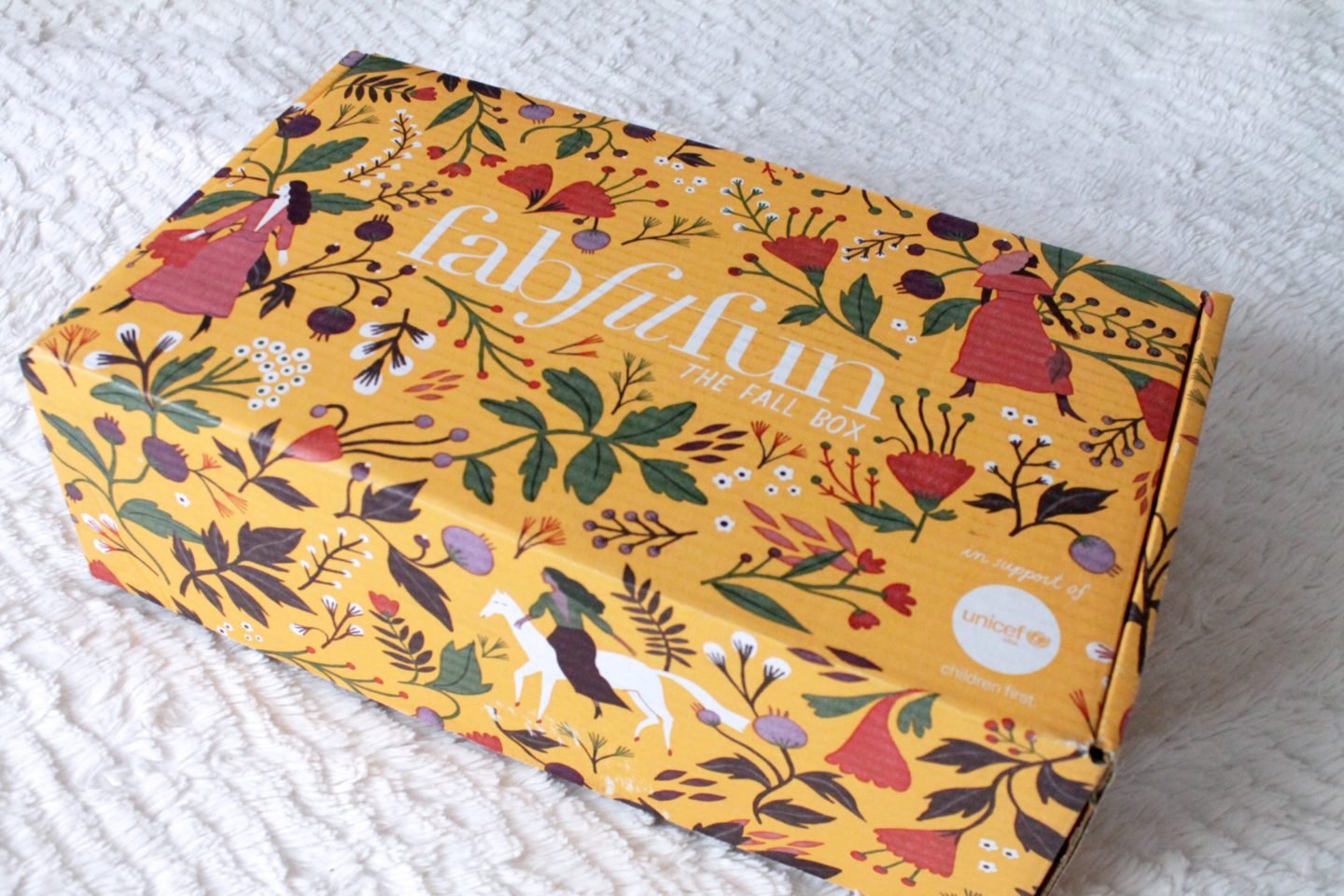 The FabFitFun Fall subscription box was just $60 (and some change) Canadian for me, including shipping. That's because I used a code that got me $10 off. If you want to save on a subscription box too, I have a special link and savings code for you at the end of this post! The overall cost for the items they include in the box far surpasses $60 dollars…up into the high $370's to be more precise. So you definitely get your money's worth and more! But for now, let's talk about what great products were included in the #FabFitFun Fall box.
Opening the box, there was a bit of literature about the happenings in the FabFitFun world, and a little note about UNICEF USA, an organization that has recently partnered with FabFitFun. Digging underneath the literature, the true excitement of the box begins.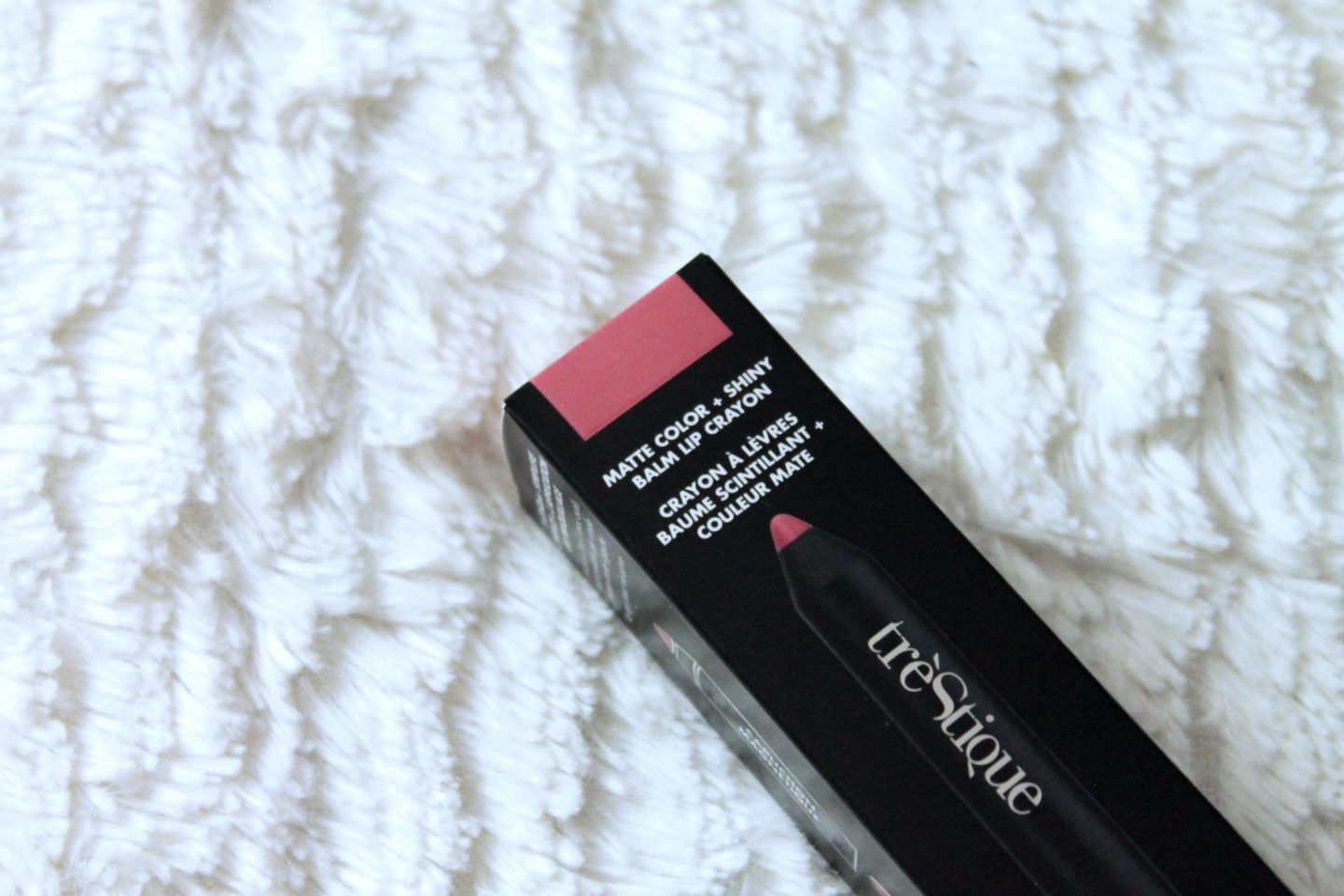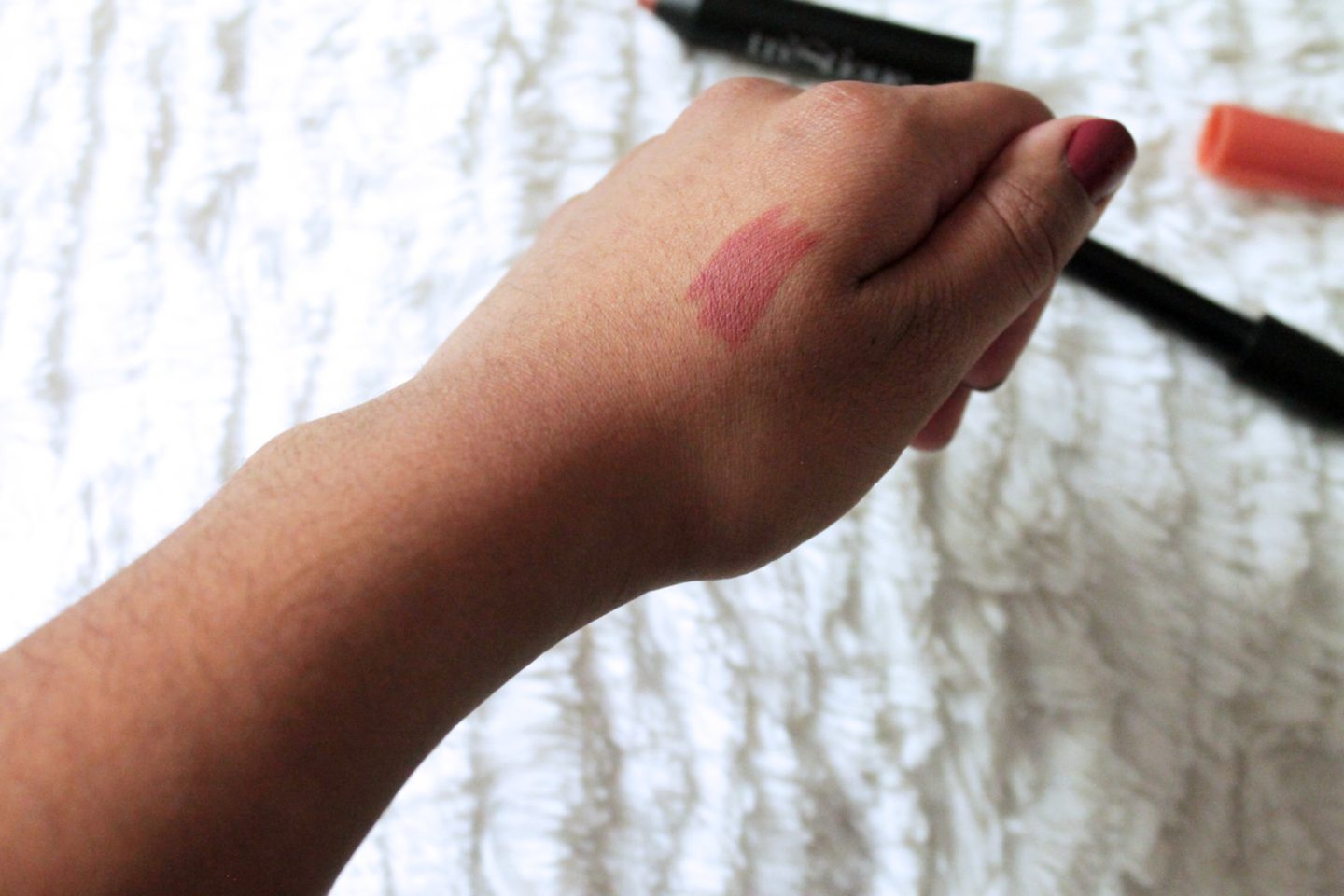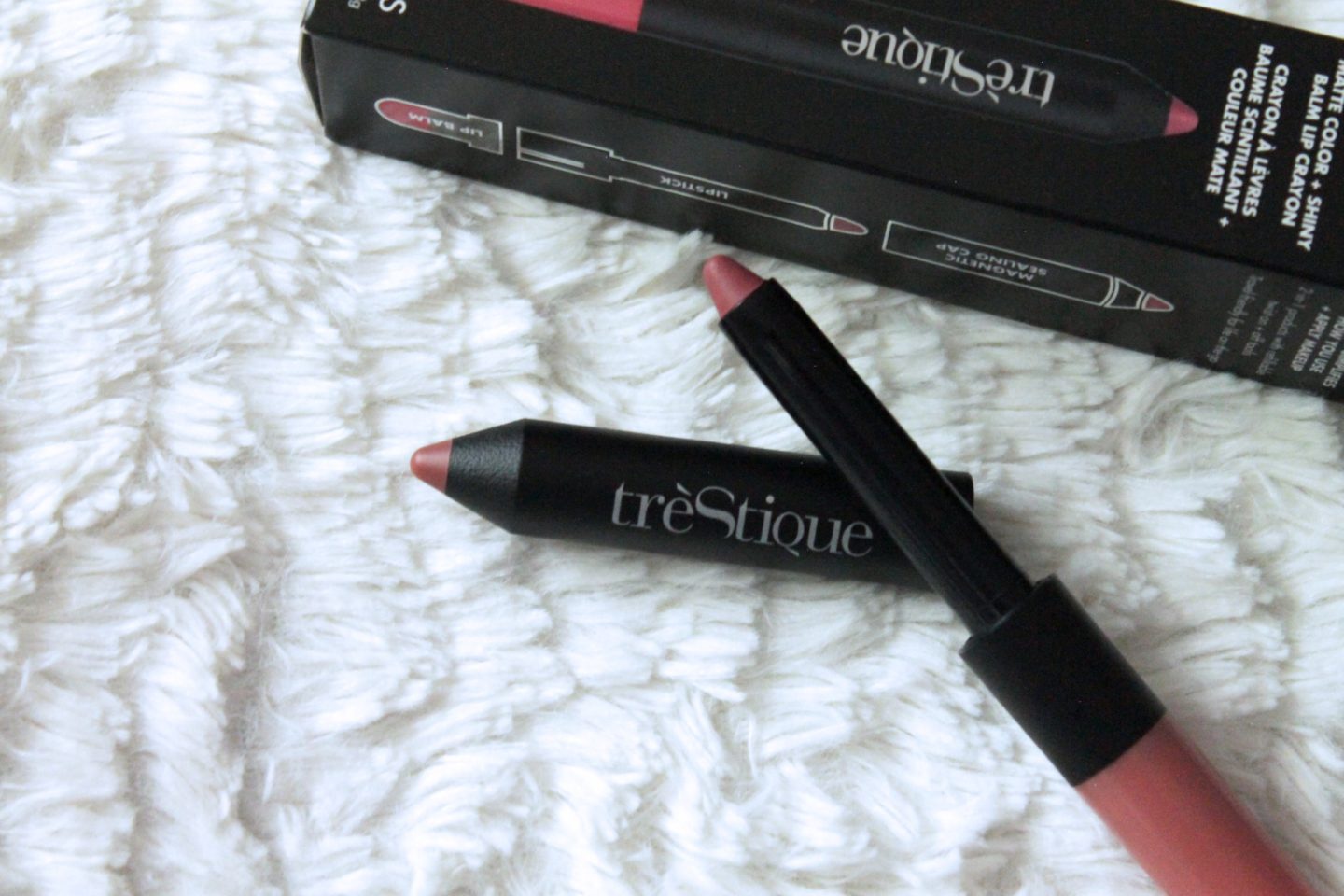 The Trestique Matte Colour and Shiny Balm Lip Crayon
(Woah, that is a long product title)
One of the things at the top of my box, was the Trestquite Matte Colour and Shiny Lip Balm Crayon. There were two shades that were available to choose from if you are a yearly subscriber. They are the shades Florence Fig, which is a dusky pink, and Tuscan Wine which appears to be a darker berry shade. My box had Florence Fig. This made me hesitant at first given the colour and my darker skin tone, but I think it is a deep enough dusky pink to go with my skintone.
The stick is a 2-in-1 product. On one end, there's the matte lip colour in a large pencil form, and on the other end is an eraser shaped, lip balm. The interesting feature about both these is that their lids are magnetic, which means no struggling to get lids on and off. But the downside is that if you chuck your Trestique Lip Crayon in your purse, there's a chance it gets stuck to anything magnetic in your purse! Maybe it's not a big deal for some, but for me, I tend to pull out the Lip Crayon and a slew of bobby pins.
Overall, I love how easily the Trestique Matte colour goes on and doesn't make my lips feel cakey. The lip balm also helps if you layer it overtop for added moisture. You can also wear the lip balm on its own for a sheer shimmer.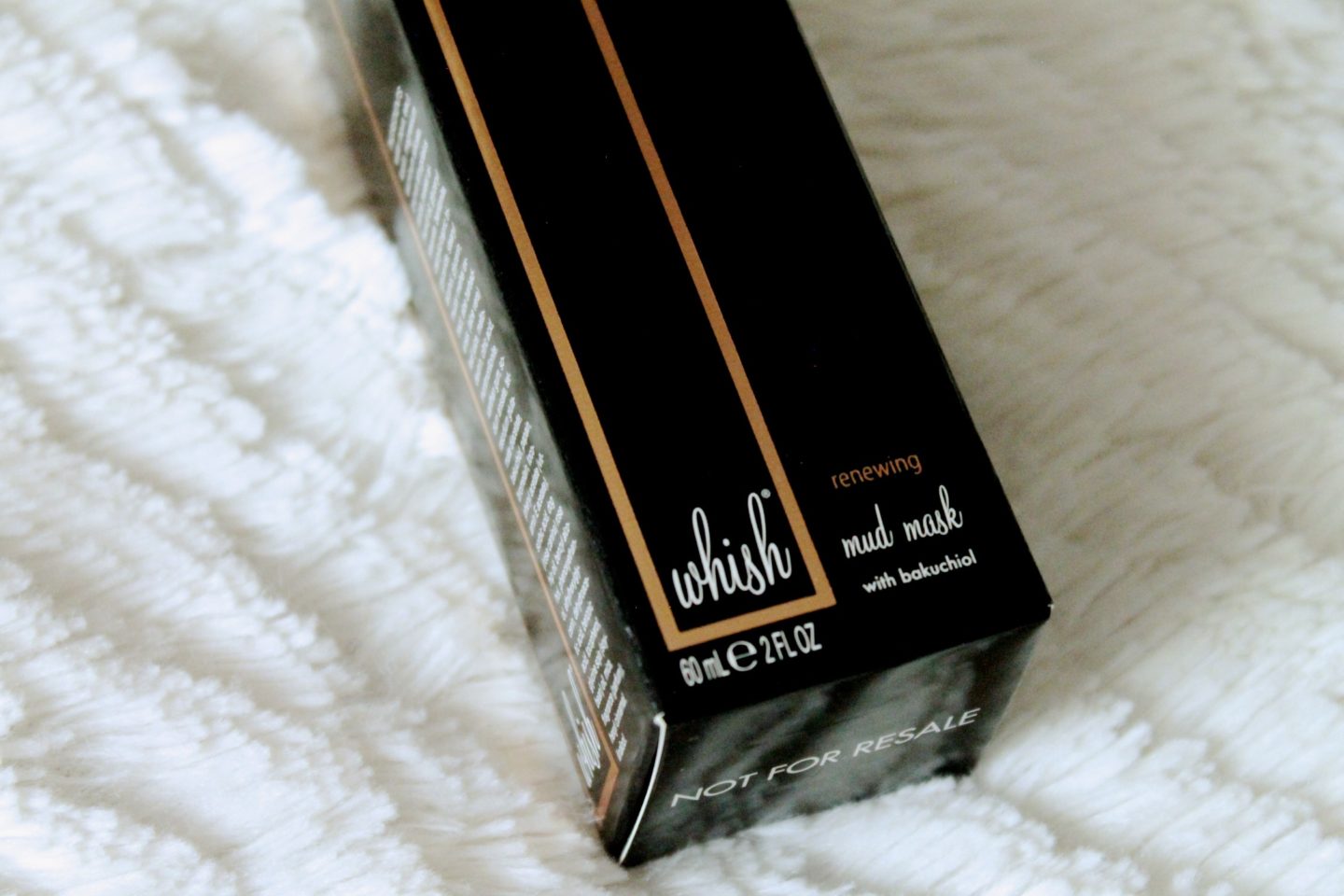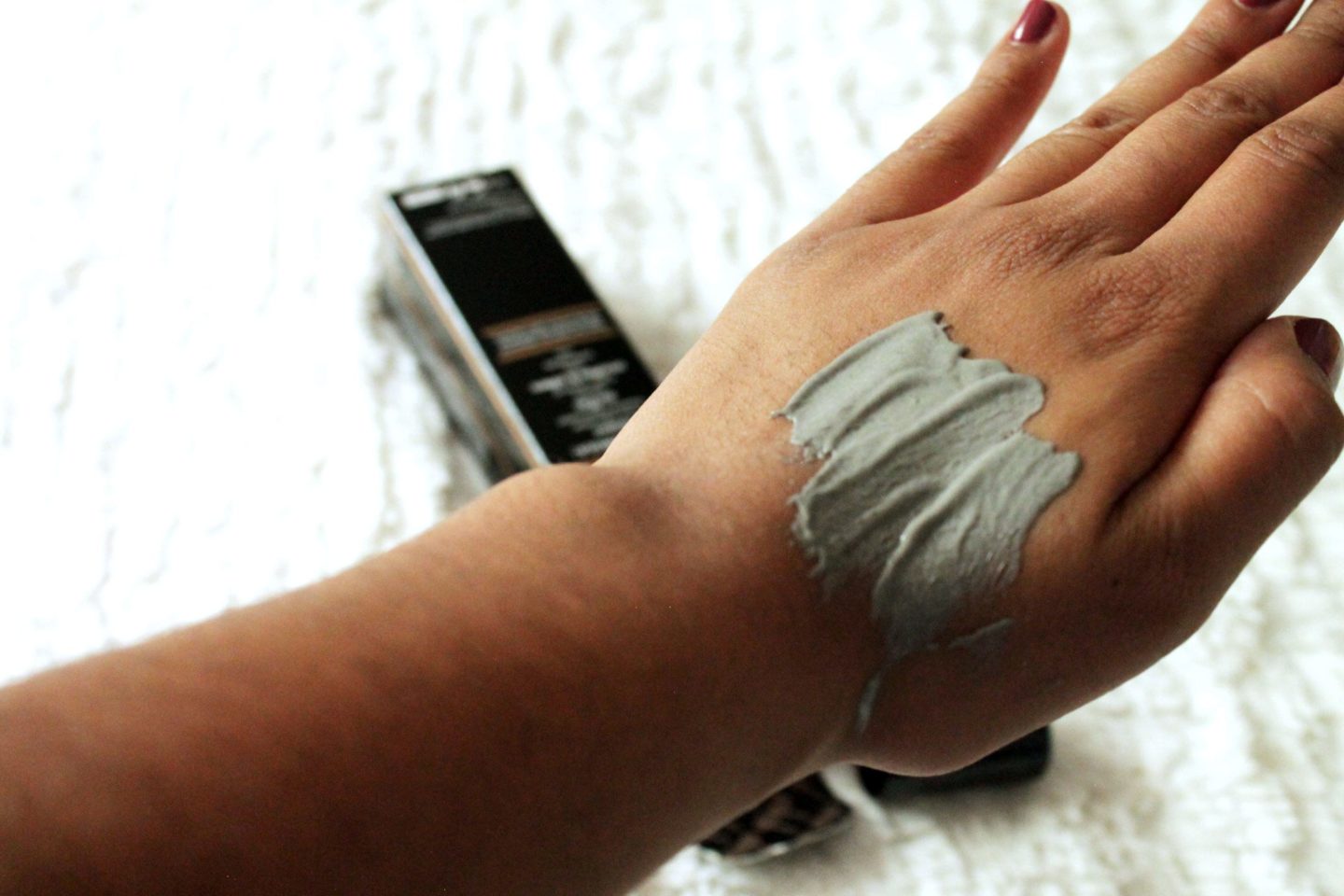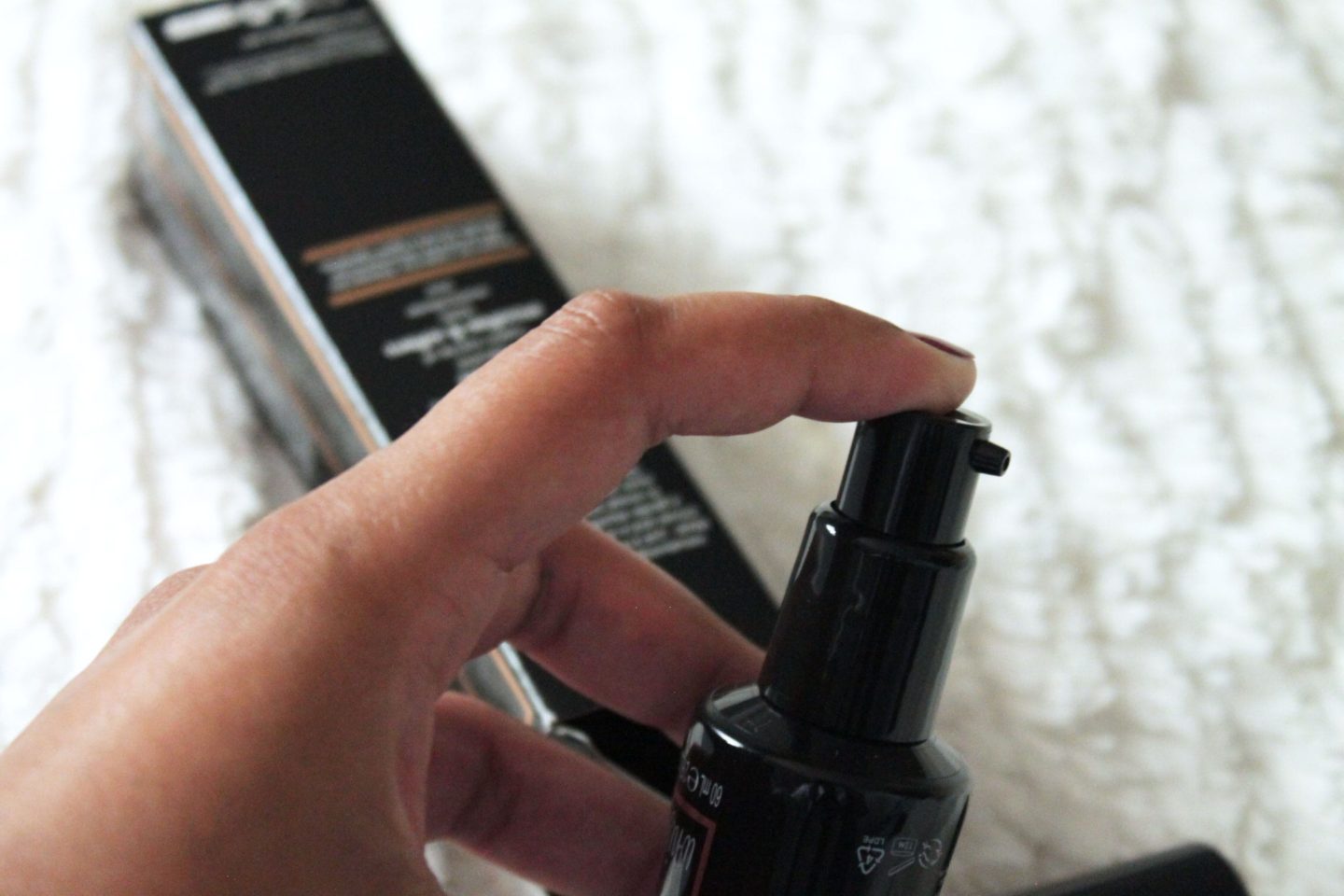 Whish Beauty Renewing Mud Mask
The next item in the box was Whish Beauty's Renewing Mud Mask. For me, mud masks and any type of face products help me practice self-care. That's because they always require 10-15 minutes of sitting around with the masque on, which helps me be mindful of sitting still and focusing on the feeling of my skin being cleansed!
The mask has all natural ingredients like clay, aloe and rosehip oil (and a bunch of others that I've never heard of). Face products with natural ingredients and that don't test against animals are currently the ones I am loving the most, and this mask fits in perfectly. The Whish Beauty Renewing Mud Mask is extremely easy to apply and removes really well—I didn't end up with hard pieces of clay hidden out in parts of my face.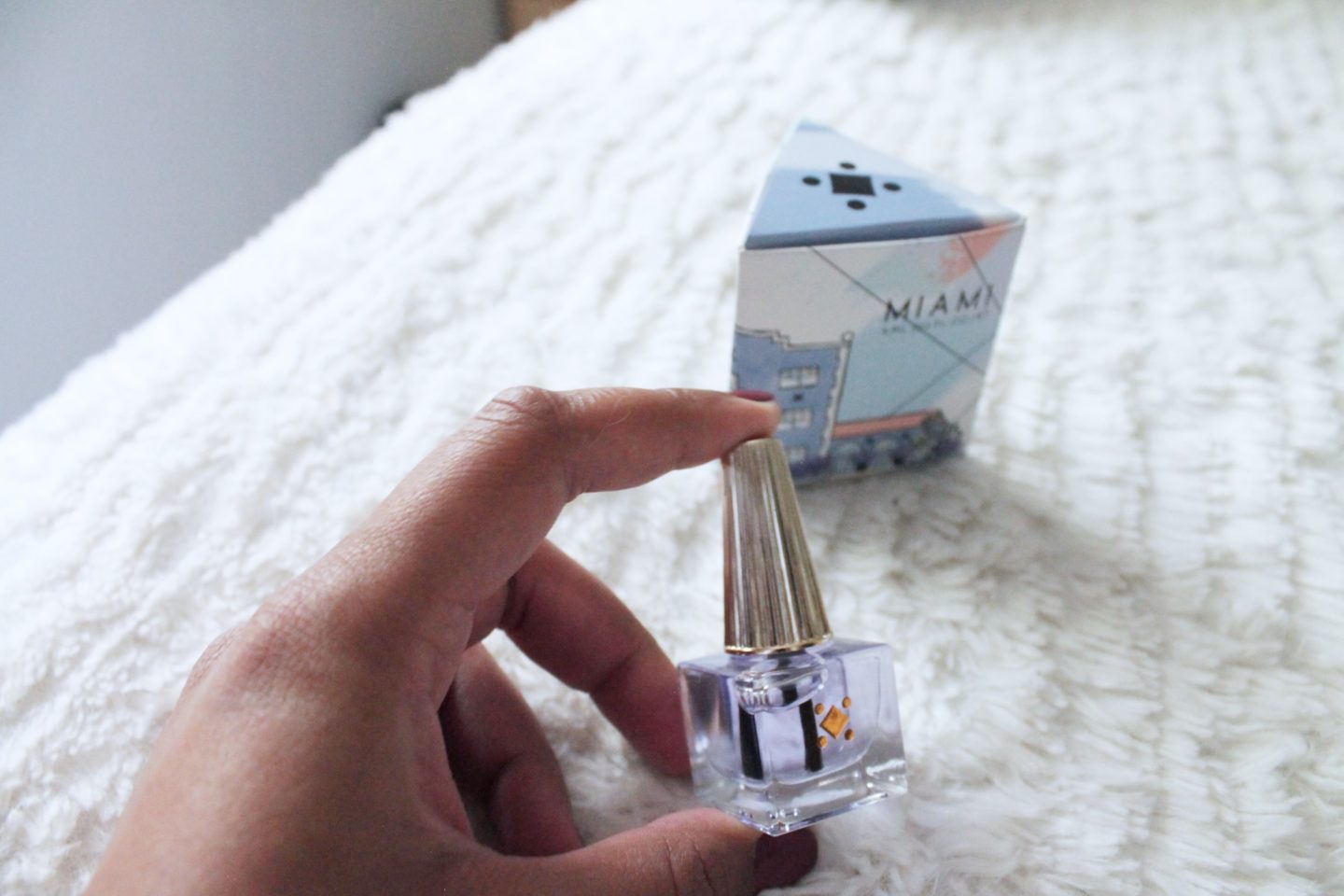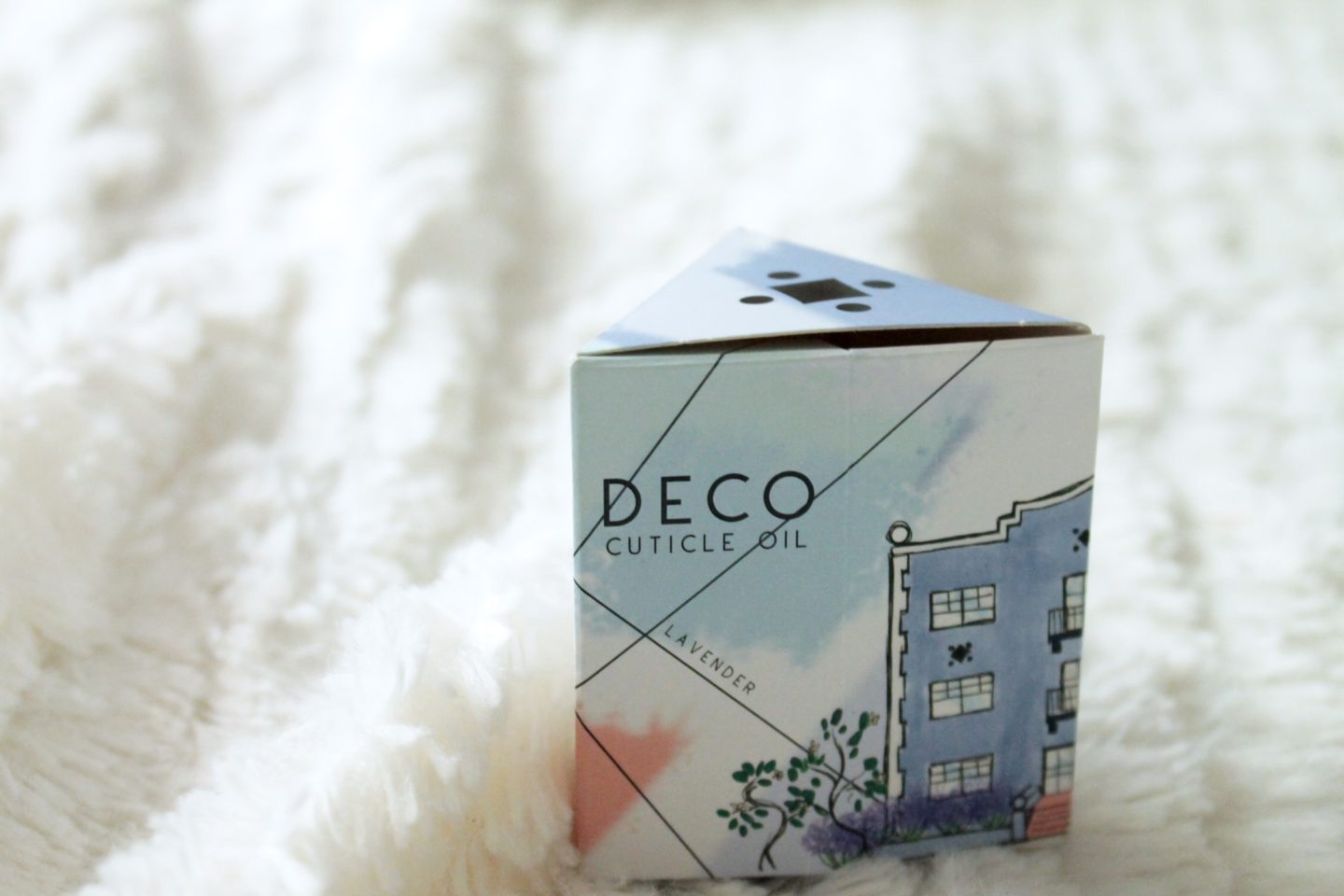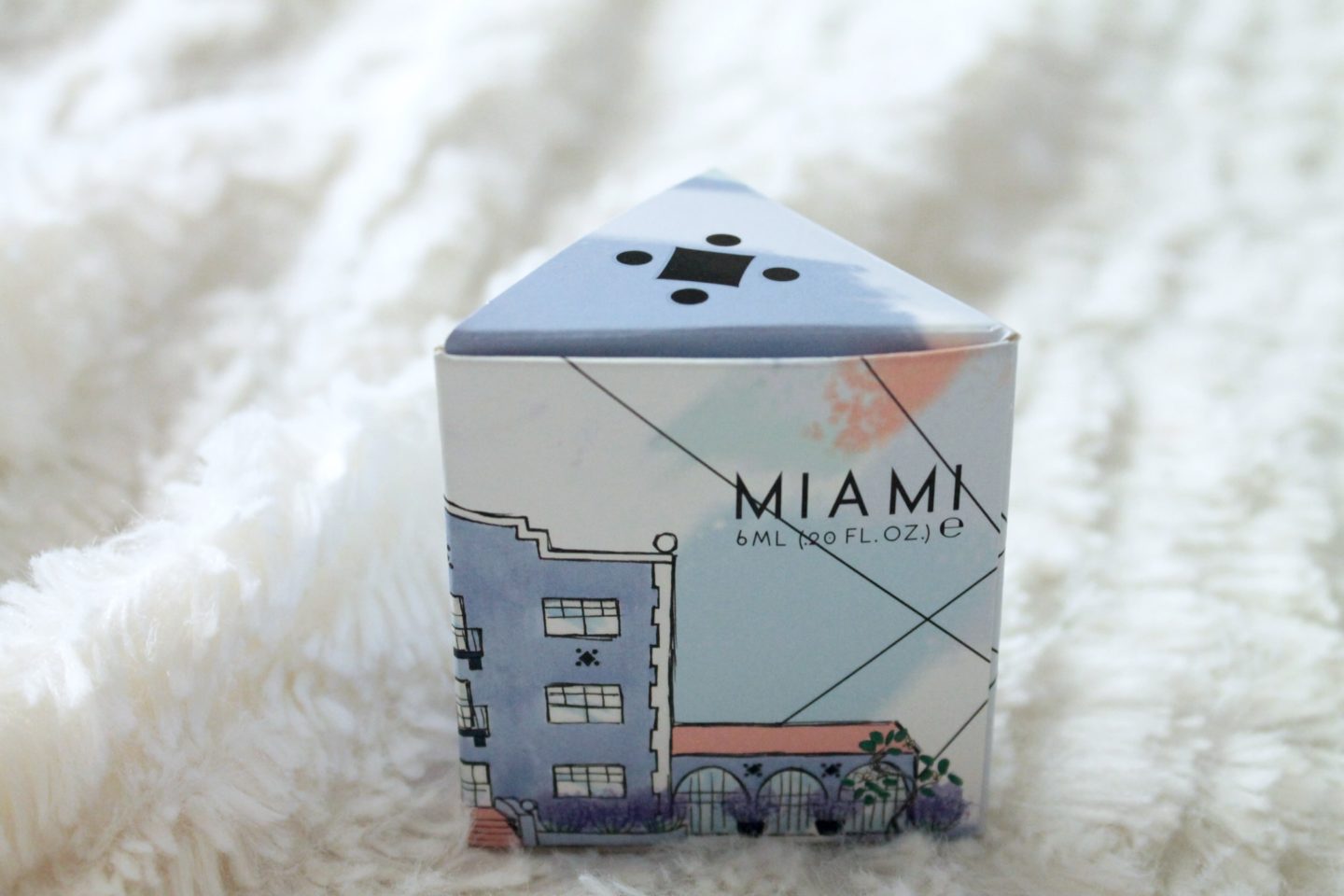 Deco Miami-Lavender Cuticle Oil
By far, this was my favourite packaging of all the products. The Deco Miami Lavender Cuticle Oil came in a very petite, triangular box with pastel colours and little city skylines. Now, I haven't had much of a chance to try out the cuticle oil (read: because I am lazy and have been neglecting my nails) but I did sample it on a cuticle or two and it seriously does soften them! It's loaded with vitamins and nourishing oils, which means nothing but TLC for your nails. I also really enjoy how small the bottle is. I can't be the only one out there who never finishes a bottle of nail products? The smaller size is definitely more conscious of people's nail habits.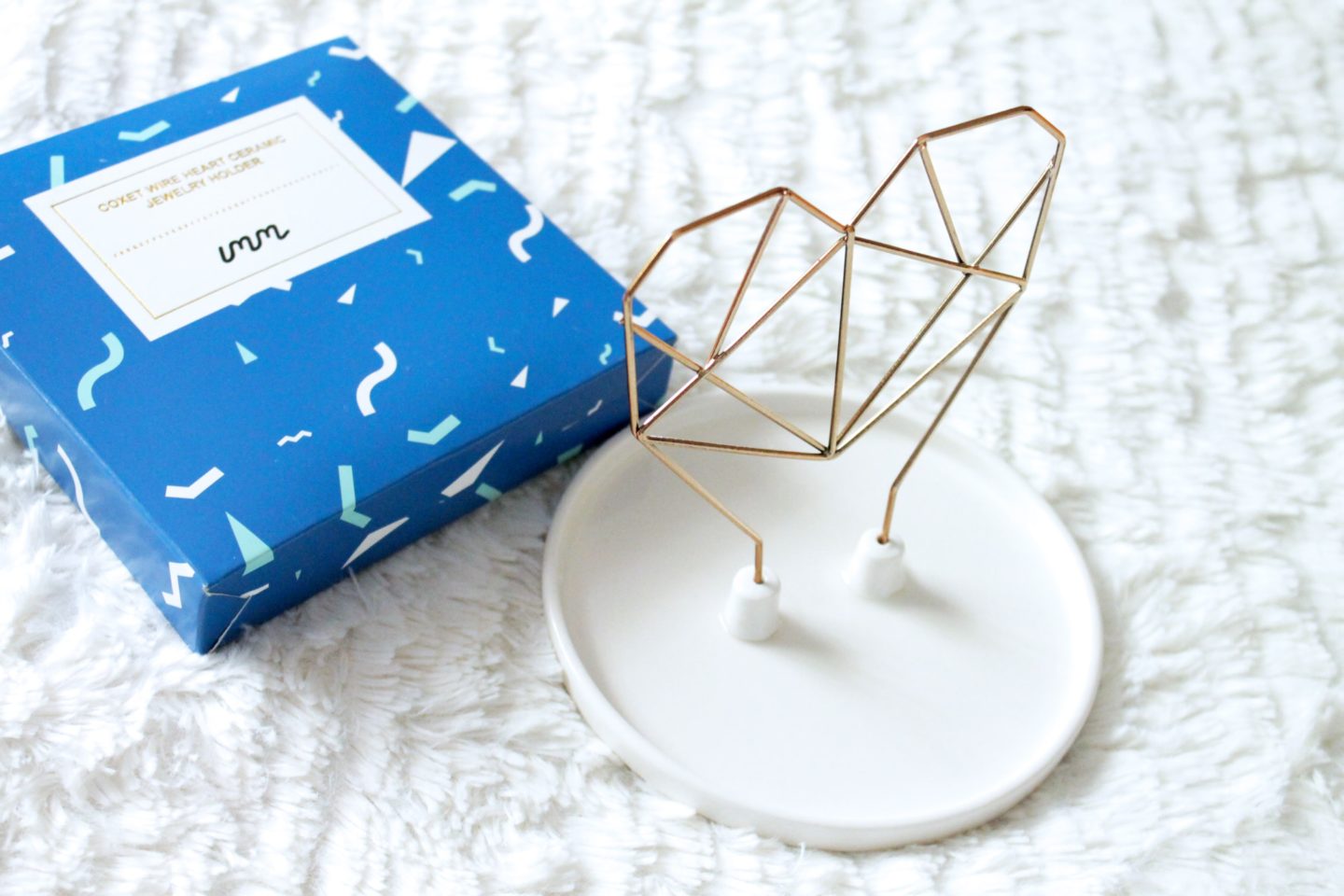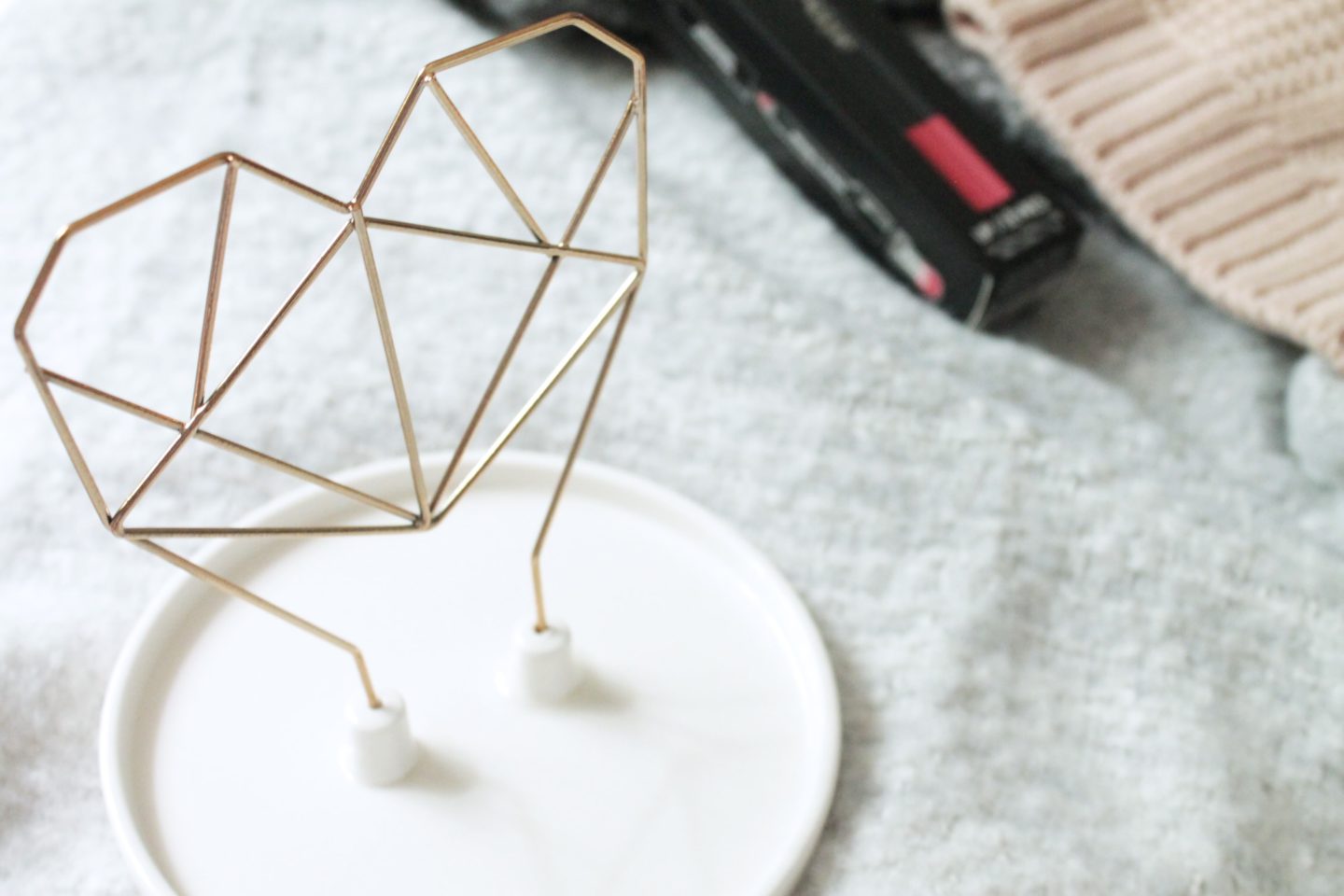 IMM Living Coxet Wire Heart Ceramic Jewlery Holder
This Wire Heart Ceramic Jewelry Holder is named after the geometer Donald Coxeter. He was not only a geomistrist, but also a fantastic pianist. The jewelry holder combines the worlds of creativity, geometry and practicality for the modern world. The holder came in two parts in the box, one being the ceramic holding part, and the other being the wire geometric heart with sections for placing in pieces of jewelry.
The holder takes two seconds to put together and is surprisingly sturdy. I love how I can keep my earrings and small bracelets in the ceramic dish, and attach my Pandora bracelets and everyday necklaces to the wire sections. The Coxet Wire Heart Jewlery Holder makes my mornings a little bit nicer because I can find all my jewelry without scavenging through a jewelry box, and it makes storing them a cinch.
Also, how wonderful is it that the FabFitFun box sourced something from a uniquely Canadian Company! Imm Living opened in Toronto and provides a source of playfulness and unique design in their home and lifestyle products. As I was taking a look on their website, I also noticed that they have a Squirrel cellphone holder. So extra points to them on my liking scale!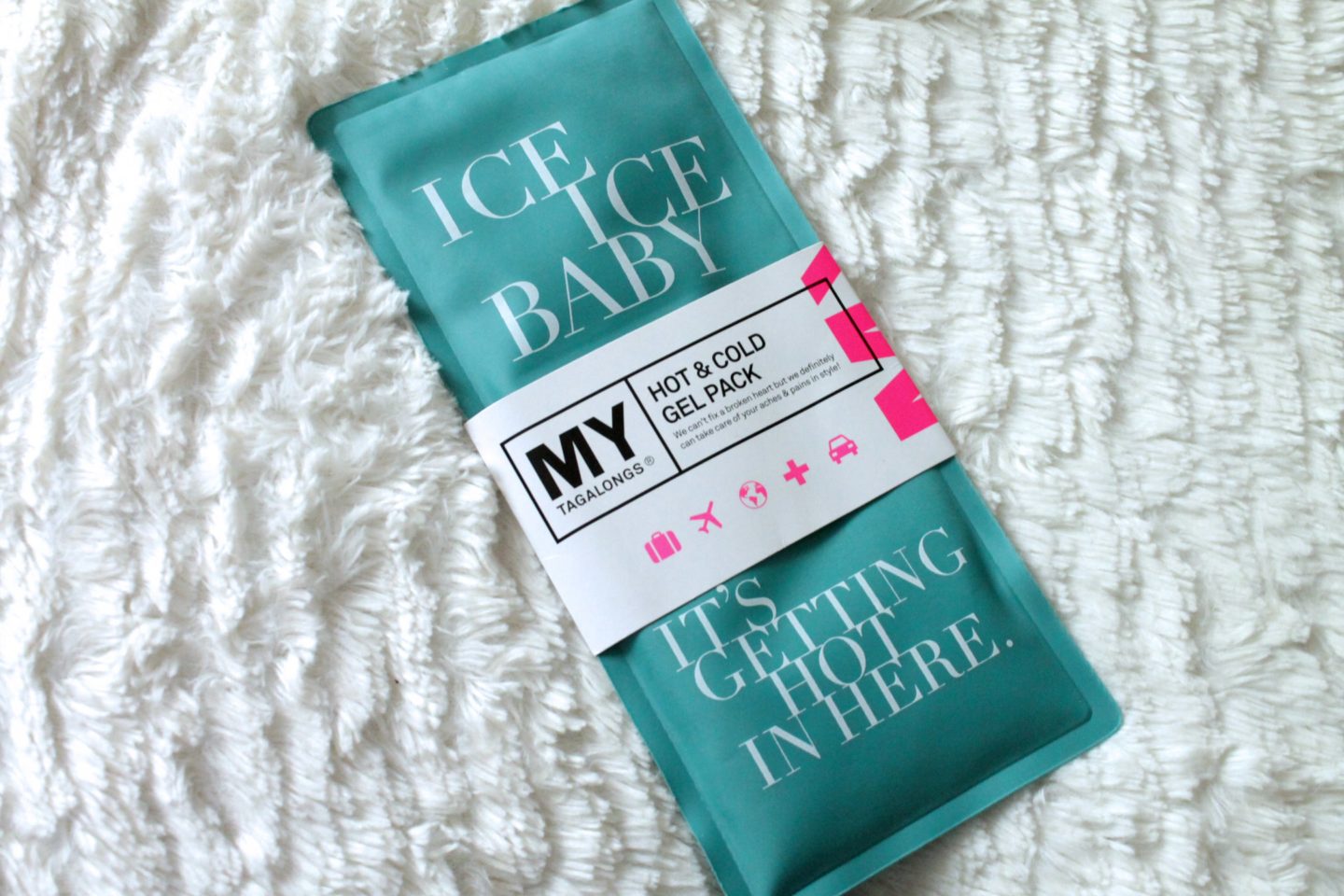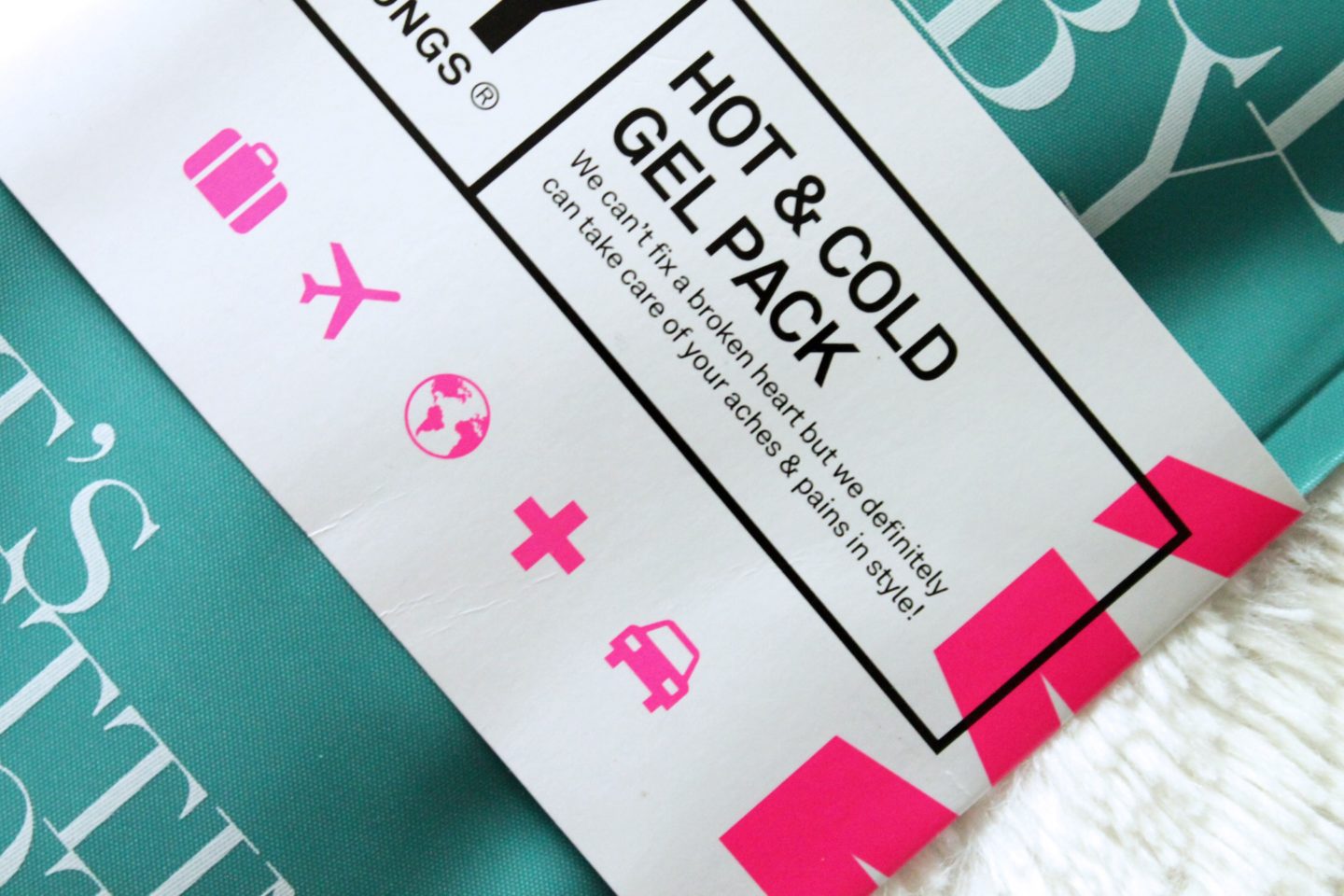 MyTagalongs Hot and Cold Gel Pack
I was a little bit too excited for this gel pack. As someone who uses heating pads and ice packs frequently for anxiety and depression related muscle aches, and as someone who gets headaches and migraines often, I need all the heating pads and ice packs I can get. The Hot and Cold gel pack takes out the need for having so many heating pads and ice packs because it can be frozen or heated. It is truly travel sized and can even fit in a purse if you have to take it on the go—hence the "tagalong" branding.
The instructions recommend freezing for an hour before use, or heating in a microwave for 30 seconds before use. Since getting the FabFitFun box, I've used it in both hot and cold states, and it works like a charm! It's also lightweight, which helps when you don't want added weight to your aches and pains.
The little sayings on each end of the gel pack also melt my heart! Mine is the turquoise blue one that says "Ice Ice Baby" and "It's Getting Hot In Here". I have to admit, those are two of my favourites songs to dance to, so I was quite pleased with the selection given to me at random.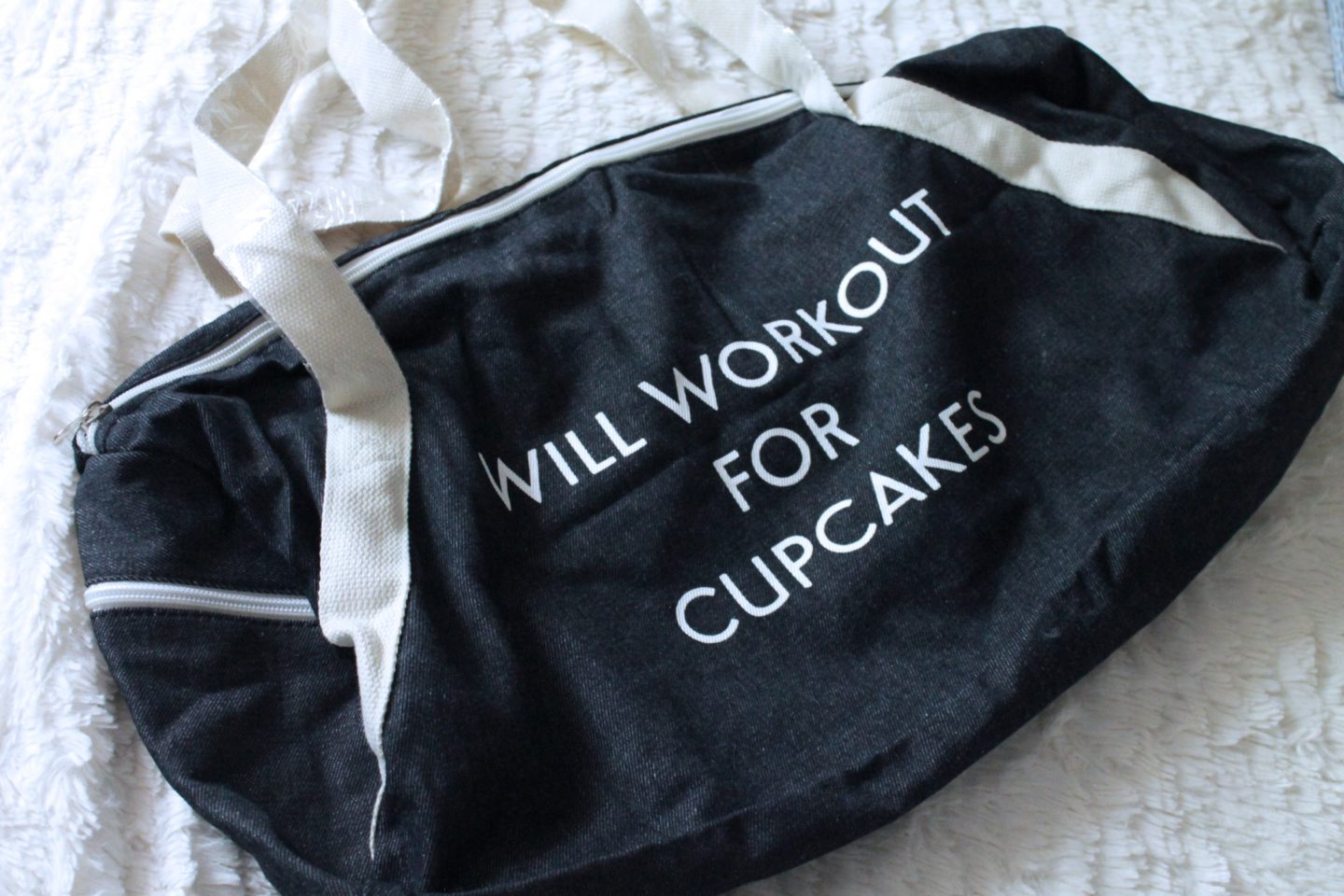 Private Party Gym Bag
If you read my post about Barre Class for Mind and Body, you'll know that I'm trying to get my health back on track. As part of my self-care routines, I like to schedule in some time for exercise—whether it be stretching or some Barre at home in between my work gigs. When I saw this denim gym bag, I was thrilled! There were three options for this bag with the sayings, "Gym and Juice", "Meet Me At the Barre", and the one I got which was "Will Workout For Cupcakes". I was really hoping to get one of the latter two, so I was pretty happy to see the cupcakes version in my FabFitFun box. The bag itself has a side zipper and inner pockets, which are perfect for storing a wallet or cellphone.
Now because I'm not currently attending Barre classes at the studio, I don't have a use for it at the moment. I think I may store my Lush Cosmetic products in there for the time being, but I hope to one day resurrect the bag for real gym use on my self-care journey.
The CHOICE Items: The Apple Cider Vinegar Hair Rinse from DPHue and the Dusty Rose Cable Knit Beanie from The Jetset Diaries.
Like I was mentioning before, there are usually a few items that you can choose from if you are a FabFitFun Select member (when you pay once annually for all the boxes). For this round of boxes, I didn't upgrade as a select member, so it was a complete surprise as to what Beauty Boost item and Fashion Boost item I was getting. I ended up with the Apple Cider Vinegar Rinse from DP Hue, and a super cute dusty rose cable knit beanie from The Jetset Diaries.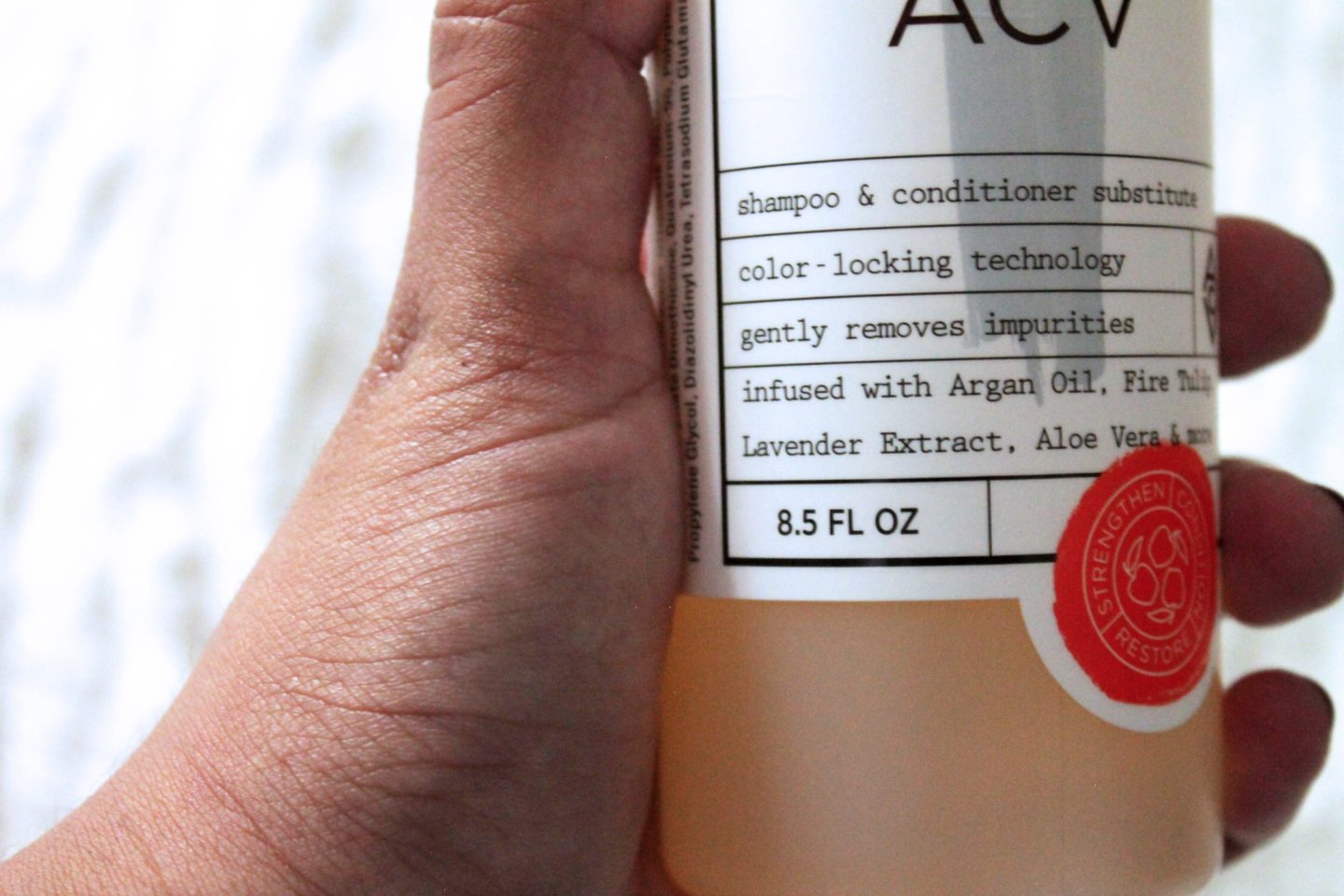 I've been using the Apple Cider Vinegar for a few weeks now. I was extremely skeptical at first. I was like, "Um, no way am I skipping out on the Shampoo and Conditioner for this!". But I truly underestimated the power of apple cider vinegar. Not only does it help clean the nastiness out of your hair without stripping its natural oils, but it makes your hair look shiny and feel lightweight. As someone who continually goes in to the hairdresser to get their hair thinned out, it's a strange feeling to have a lightweight mop! I like to use the product on the after the second day of not washing my hair…which I guess makes it the third day. I usually wash my hair one day, wear it up unwashed in a ponytail the next, and then use the ACV hair rinse the next day. I think I just gave away what days I am a lazy human, but I think the ACV rinse saves me from overusing shampoo and letting my hair work its natural oils. How's that for taking care of what you're given!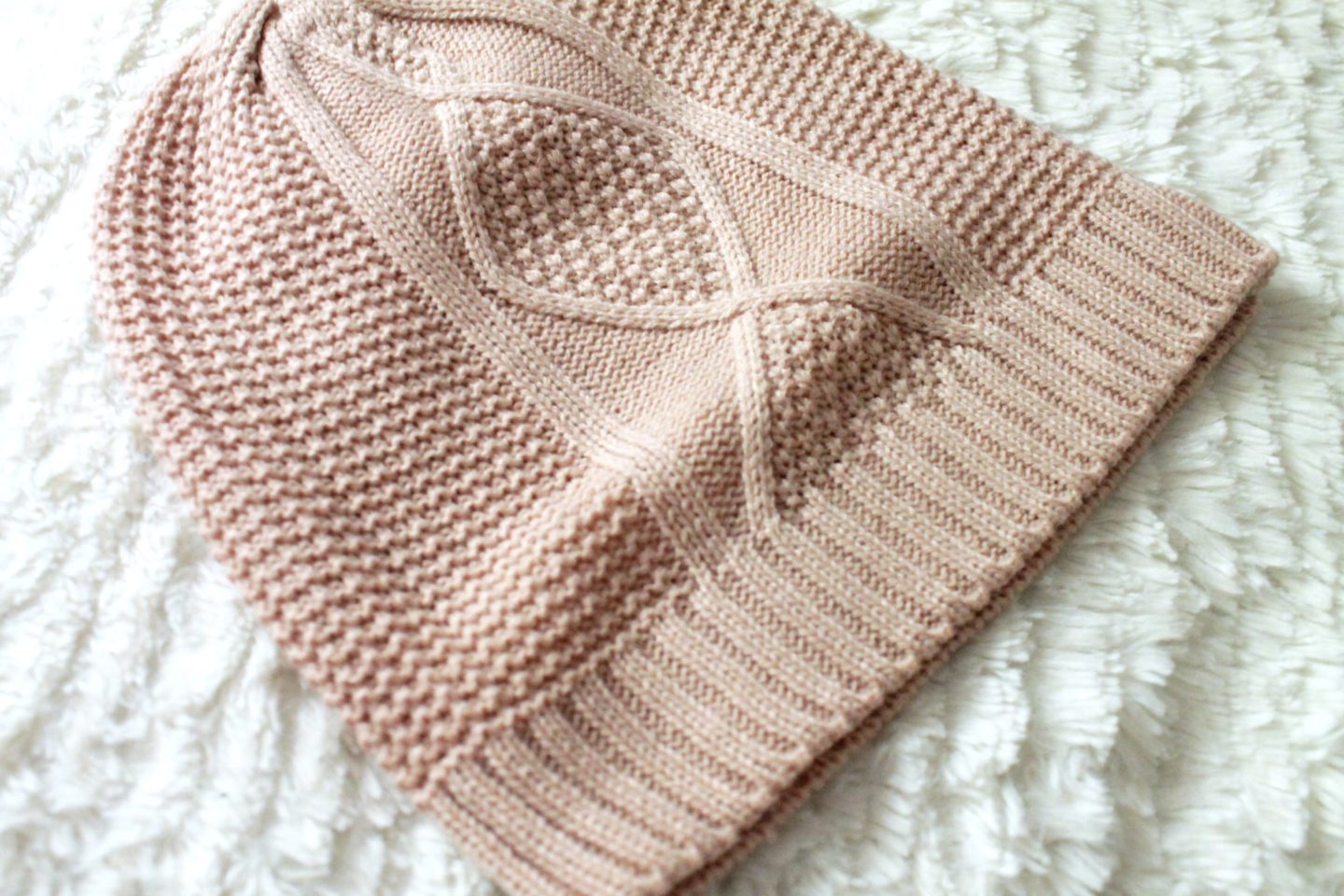 The cable knit beanie from The Jetset Diaries is also one of my favourite things in this box. It's a lightweight cable knit beanie that works perfectly in the transition between Fall and Winter in Canada. I love that it has a defined shape but can be stylized a bit slouchy for that lived in, Fall casual vibe. I also have to admit, I think I may be well on my way to the dusty pink trend for this Winter. I've seen so many dusky pink items since that I think would go perfectly with this hat! I love throwing the beanie on during the weekends when I'm hanging out with friends or when I'm feeling lazy and have some questionable looking hair.
I guess both these products are helping my hair game!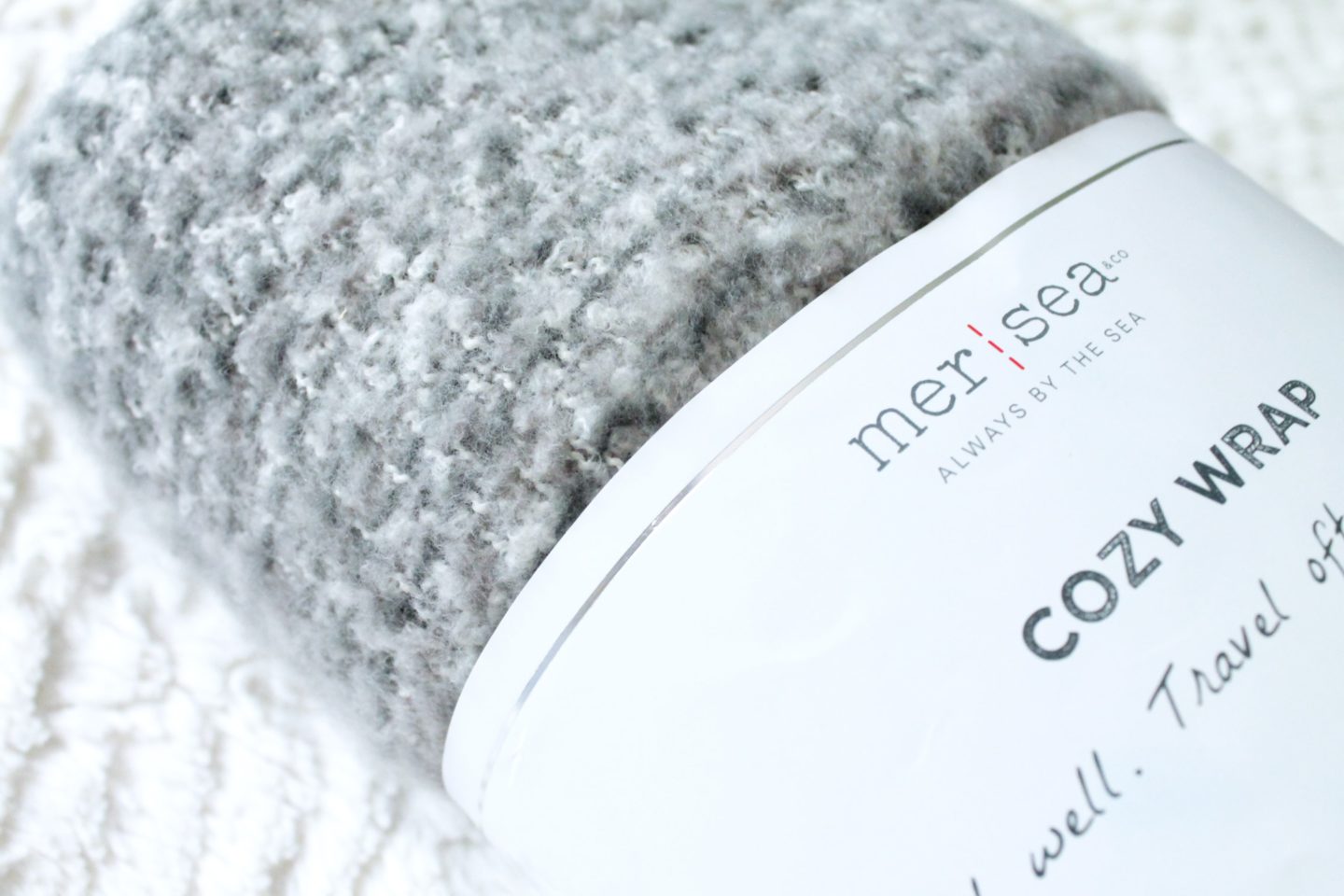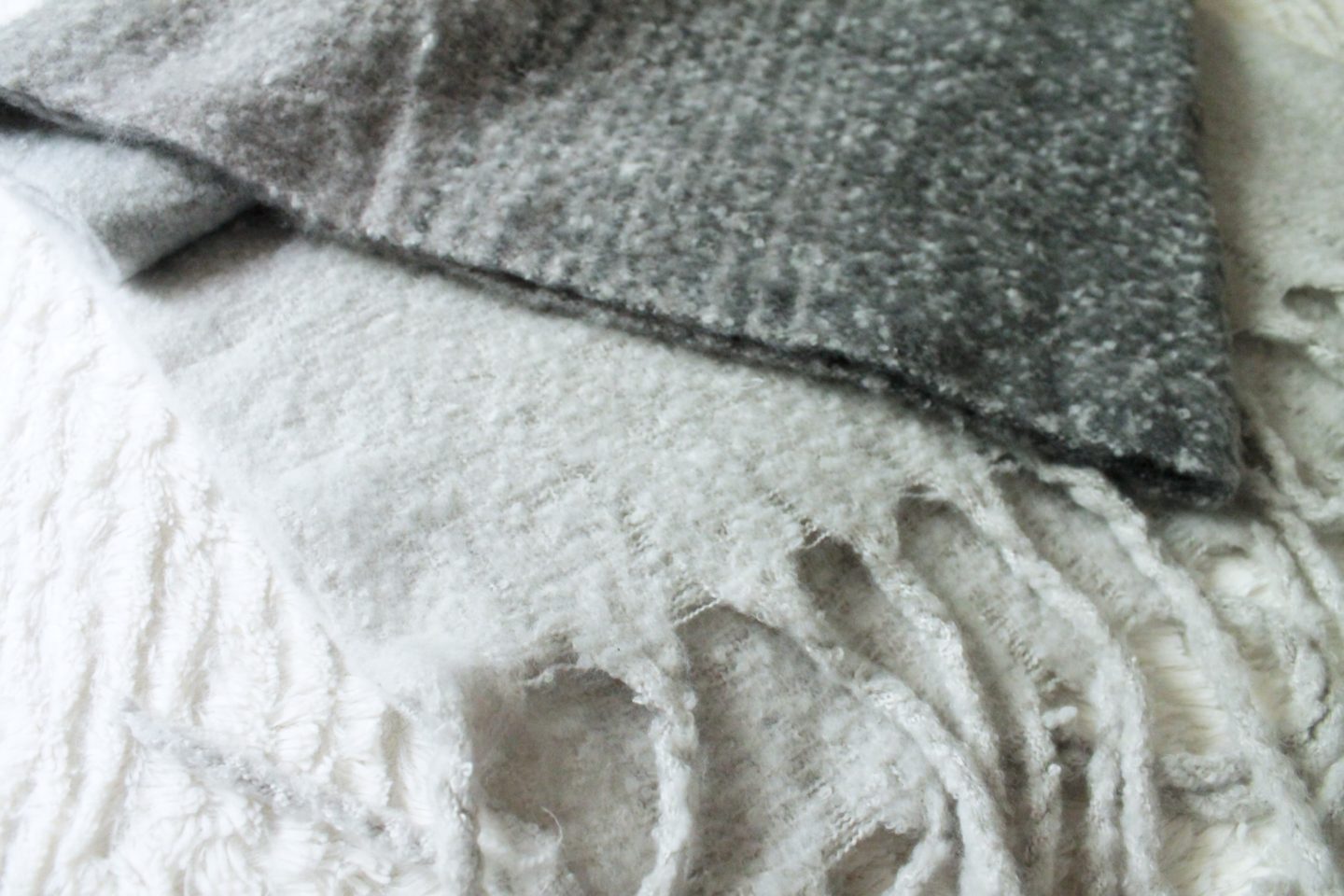 And now for the Showstopper….The Mer-Sea and Co Scarf!
The excitement is real for the Mer-Sea and Co Scarf. Mer-Sea and Co is located in the United States and draws inspiration from…the sea (betcha didn't see that coming). This scarf is a 100% polyster knit and is surprisingly warm and soft. The scarf came in the three colours, which again members on the Select membership could choose from The options were all ombre effects, one in pink, one in blue and one in grey. I was hoping for the grey or blue, and my luck seemed to be in!
I love the colour of the scarf and how it is wide enough for good coverage, but can be easily folded to be thinner. The length of the scarf is also decently long which means that I can walk around like a bundled up marshmallow this Fall and Winter. It's been too warm to use it the past few weeks, but I've been making use of it when I feel a bit chilly inside. As the temperatures dip, I'm excited to start pairing it with my Fall and Winter outfits. The only downside is that it sheds a little bit—those weird fluff balls. I may take a shearer to it before I seriously start to wear it!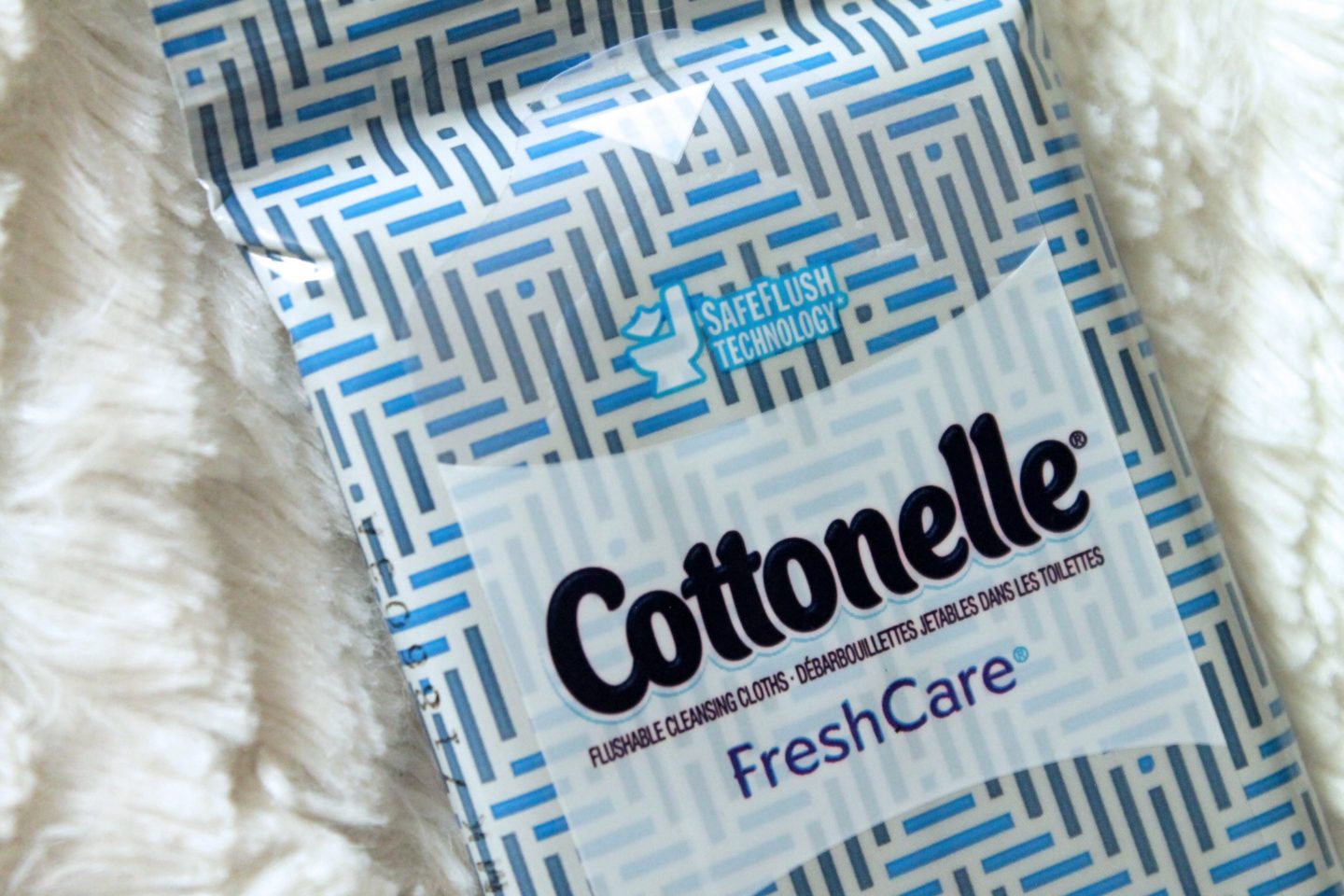 Lastly, there were Cotonelle Flushable Cleansing Cloths, which I feel don't need too much of a mention. But these things are goooolden if you have your period. Getting a little fresh and cleaned up down there when it's your time of the month can make a world of a difference when you feel like icky. Sounds silly, but I'm stoked to have these as a part of my period, self-care routine. Is that TMI? Ah well, if you read it, you now know one of my period hacks!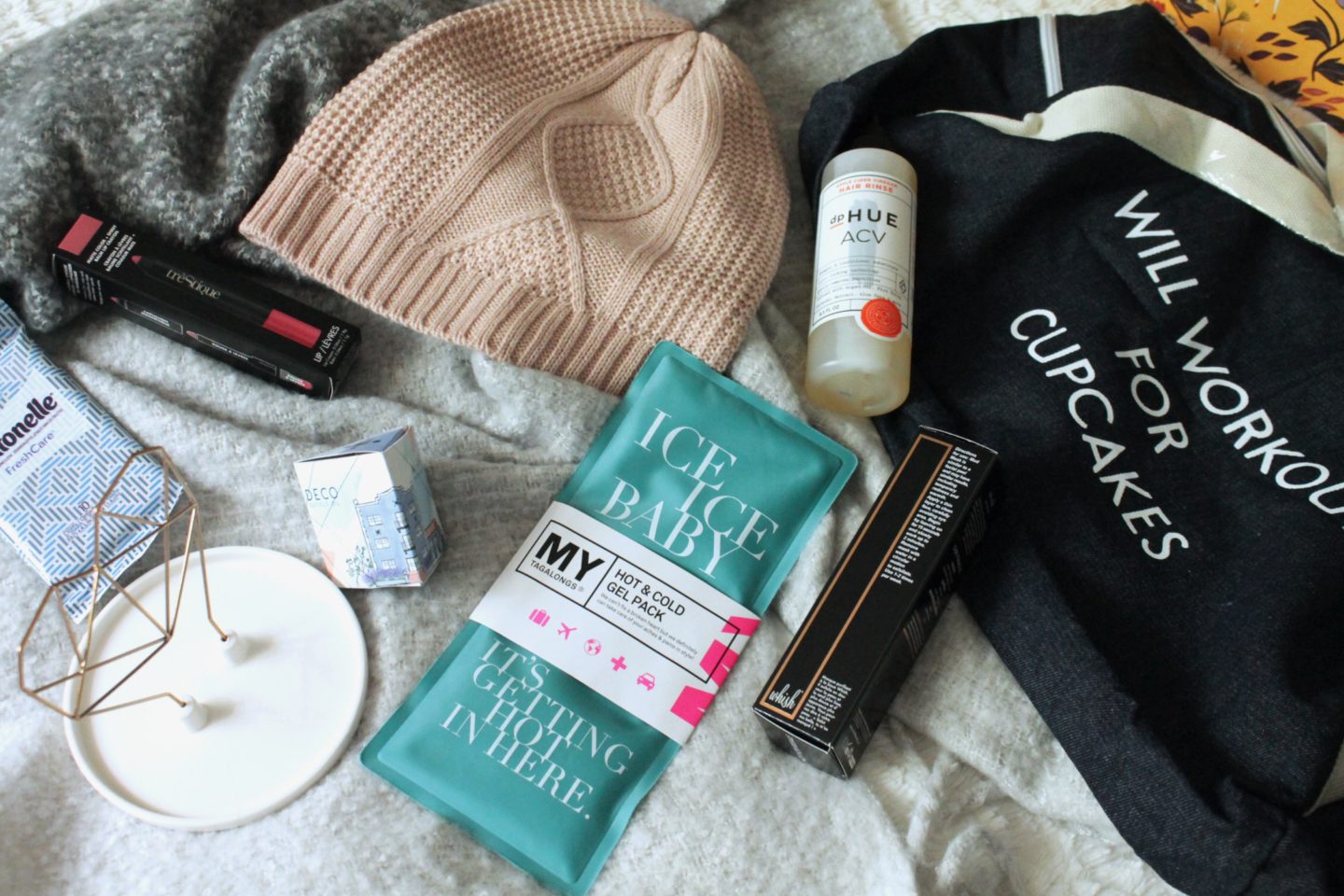 So like I promised, if you want to get in on the FabFitFun fun, then here's how. Because I am a #fabfitfunpartner, I get to share with my readers and followers a code that helps them save on the FabFitFun box! If you want to boost your self-care and treat yo'self, then use my code TREAT on your first FabFitFun subscription. You'll receive $10 dollars off your first order. It's worth a shot especially because of the selection of lifestyle, beauty, fashion and self-care products that you get, and because if you bought these items at retail price, they'd be a lot more. If you're looking to get a hold of the Winter FabFitFun Box, head onto this link in November to place your order and be prepared for some fabulous self-care items!
Here's the link* you need to use to get $10 off : https://t.fabfitfun.com/aff_c?offer_id=13&aff_id=8144
*UPDATE: Winter code for discount is: WINTER10 *
Happy Fall everyone! Let me know how you're taking in some self-care this season.
*Please note, this post does contain an affiliate link. If you do purchase through this link, I may be given monetary compensation as a FabFitFun partner. I wouldn't be an affiliate of this program however, if I didn't fully believe in the product!*
SaveSave
SaveSave