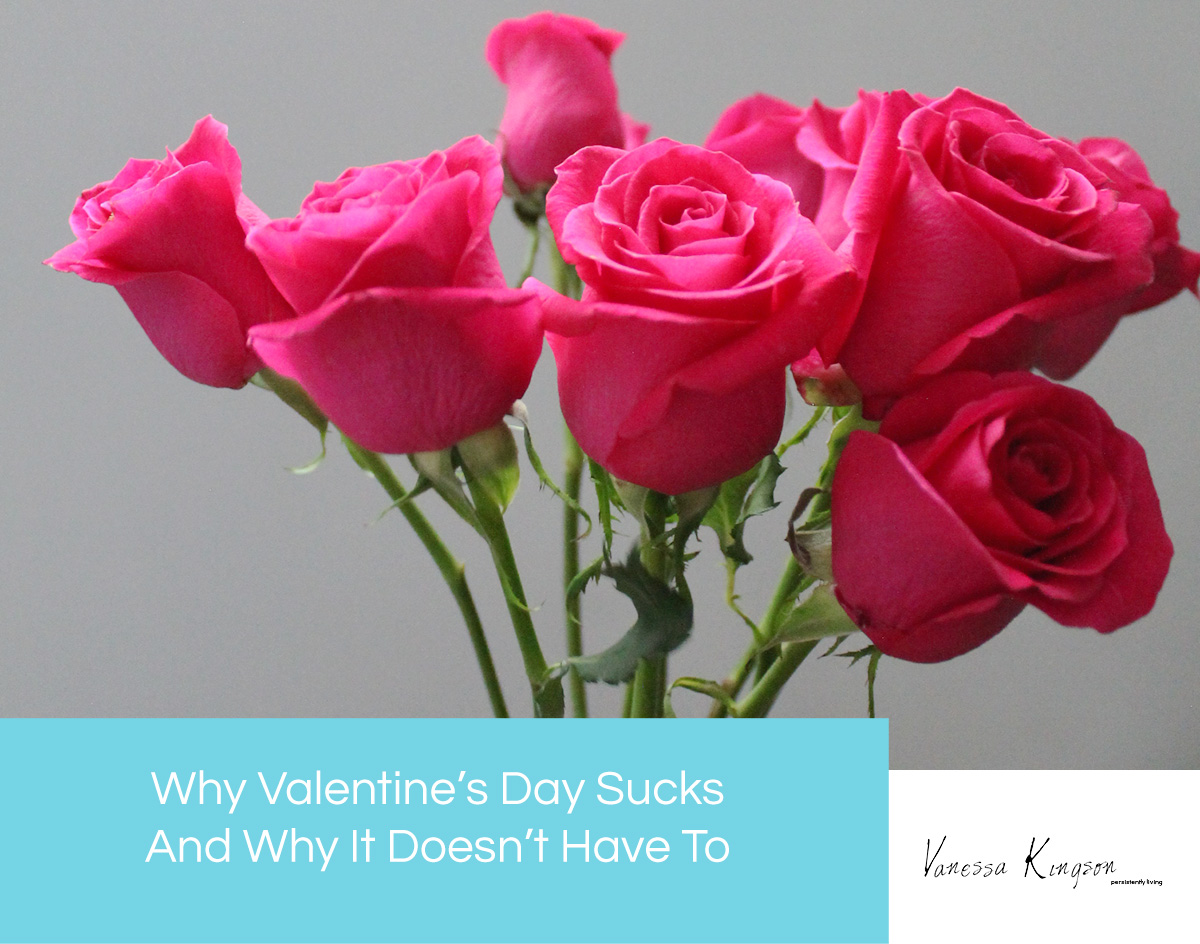 Valentine's Day is one of the strangest holidays of the year, but every time it rolls around, I get somewhat invested in it…I guess that's why I'm writing this post.
But I can't be the only one who questions how we've turned a holiday about a church saint, the infamous St. Valentine, and Geoffery Chaucer's romance based poetry inspired by St. Valentine's heartfelt letter to his daughter, into a Hallmark Holiday of sweets, romantic gestures and questionable greeting cards. Honestly, look into the history of Valentine's Day, you'll end up down the rabbit hole and begin to question everything about it.
Valentine's Day as a Kid
Remember Valentine's Day as a child? Everyone gave EVERYONE a Valentine, because it was the nice thing to do. It's similar to Charlie Brown's excitement over the red haired girl giving him a Valentine, even though she gave EVERYONE a Valentine. In any case, it gives you an adrenaline rush because of how many people like you, or potentially even have a crush on you. Oh the excitement!
Except, this audacious thing happens. As you get older, you realize everyone isn't obliged to give you a Valentine or even celebrate the day with you. This realization can totally squash the mood and make Valentine's Day suck. But Valentine's Day doesn't need to be just about the validation that comes from others.
Persistently Living Through The Valentine's Holiday
I try to remember what Valentine's is like outside of a relationship. Valentine's Day sucks when you're not in a relationship because of the emphasis placed on couples, romantic love and dating on the day. Isolation at it's finest for anyone who doesn't fit into those categories.
For the past few Valentine's Days and this one included, I'm in a position where I do get to celebrate with an incredible boyfriend.
But really, that only accounts for a total of 4 Valentine's Days out 25, most of which, I've been celebrating on my own. I still find myself creating ways I can make my Valentine's suck less and make it a day that I can live through, and that others can live through, without stewing in negative feelings.
So I'm sharing ways to make Valentine's Day Suck less, no matter what your current deal is…Single, dating, mingling, swingin', long-term relationshipping, engaged, or married.
Make Valentine's Day Suck Less in 5  Easy Steps
1) Celebrate Galentine's Day Instead…(Or Brointines because I'm not excluding!)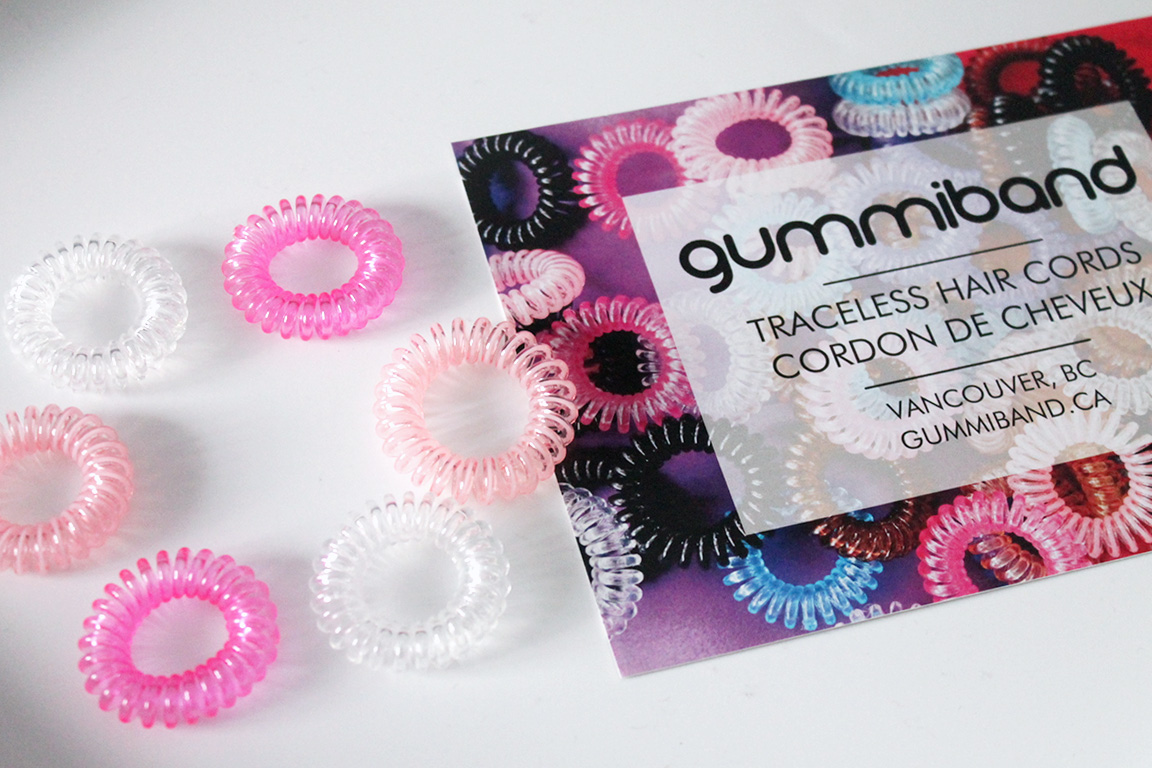 I'm just going to admit, I've never really watched 30 Rock (* gasp* ) but I can appreciate the celebration of Galentine's Day that originated from the show. I'll take any chance I get to hang out with my best girl friends, but it's fun to have a seasonal twist on the day. Here are some ways you and your Gal pals can celebrate Galentine's:
Get matching squad things and wear them to your hang out
*Get your squad items they can use on a daily basis, like the all-Canadian Gummiband Hair cords. I was able to receive a few of these from the brand, and I have a special code to get my readers to get an extra 2 Gummibands with every 4-pack purchased. Just use the code: BONUS61 to grab 6 of these for under $10, AND there's free shipping to anywhere in Canada!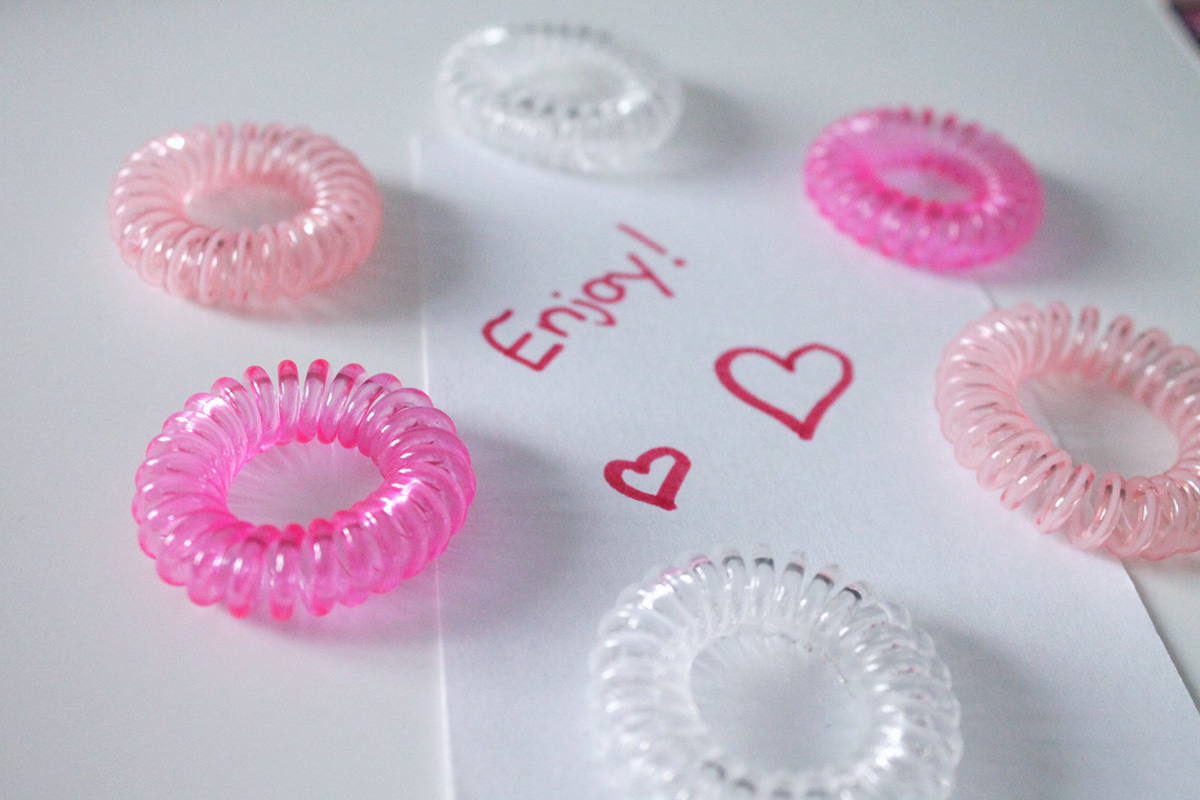 Make each other Valentine's cards or make Valentines treats together—like those Pillsbury cookies, or make a mini heart shaped pizzas!
Pile up the snacks and drinks and have a Girl's Night In, complete with some cheesy, girly rom-coms
Go to get manicures together or do eachother's manicures (because friends are the best for painting the nails on your dominant hand)
2) Make or Buy Valentine's Day Cards For Your Crew and Show Your Love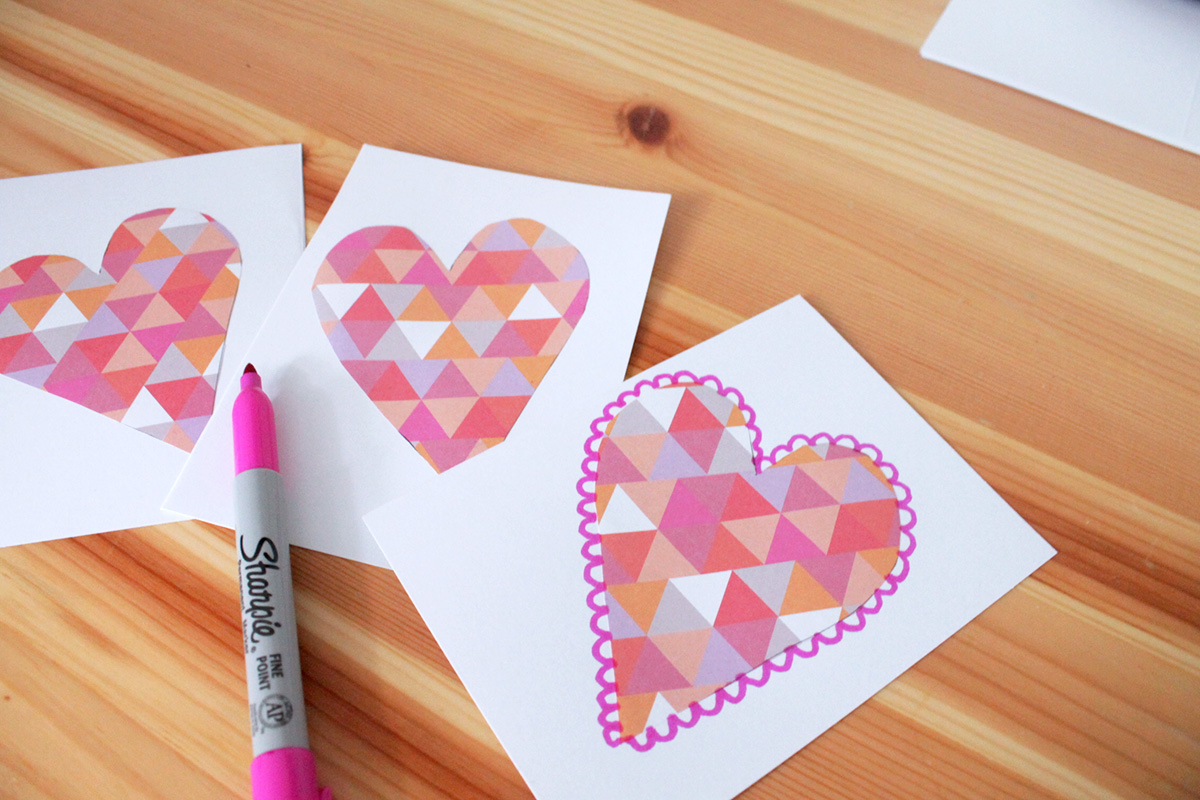 Giving cards out can show your immediate crew just how much you love and appreciate them. If you've ever received a card from a pal that says just how much they love your existence, it can make you feel all the warm fuzzies inside. You can go the DIY route and craft something unique with your spin on it, or you can scope out some cards from places like Chapters and independent paper retailers. Whether you go for a serious tone, or a really fun tone (like with these one's), your friends will appreciate the gesture.
You can even extend this to your social media crew. I know there's a few gems on my social media that I absolutely appreciate because they help lift my spirits and keep me motivated with the blog and with social media. They can definitely expect some digital e-cards in their DM's!
3) Treat Yourself and Love Yourself (Especially If You're Single)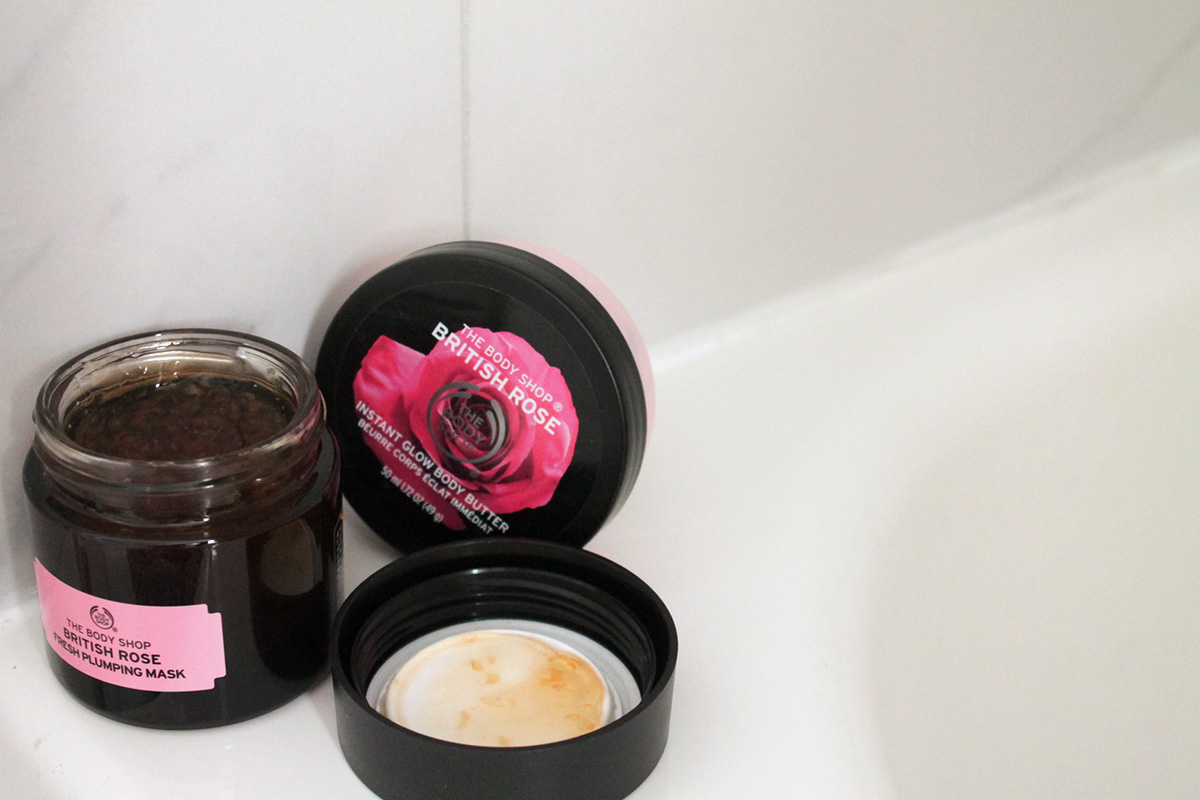 This relates a lot to the Valentine's Day post I made last year, but in all honesty, no one knows you better than you, and you're the one who can treat yourself the best if you just allow yourself to be indulgent.
A lot of the years I was single throughout Valentine's Days, it sucked because I was so focused on how I was single and had no one to spoil me on the day…Except for my parents. Shout out to my dad who still buys my mum, sister and I Valentine's chocolate every year! But if you take that negative energy and forget about sulking in your singledom, you can actually take the day to remind yourself just how wonderful you are and you can treat yourself with whatever makes you feel like the best you! Here are some ideas:
Get yourself your favourite food and watch some of your favourite movies or TV shows
Get some relaxation and peace by booking a spa date out of the house, OR if you're saving money, set aside an evening where you can pamper yourself with mani-pedis, facials, and a good nap
Buy that item you've been eyeballing and call it the "I love me" purchase of the month
Get some relaxation and peace by booking a spa date out of the house, OR if you're saving money, set aside an evening where you can pamper yourself with mani-pedis, facials, and a good nap!
If you want flowers, go get them! Who says you can't buy yourself a fresh bundle of roses as an "I Love You" to yourself?
4) Show Your Appreciation in the Workspace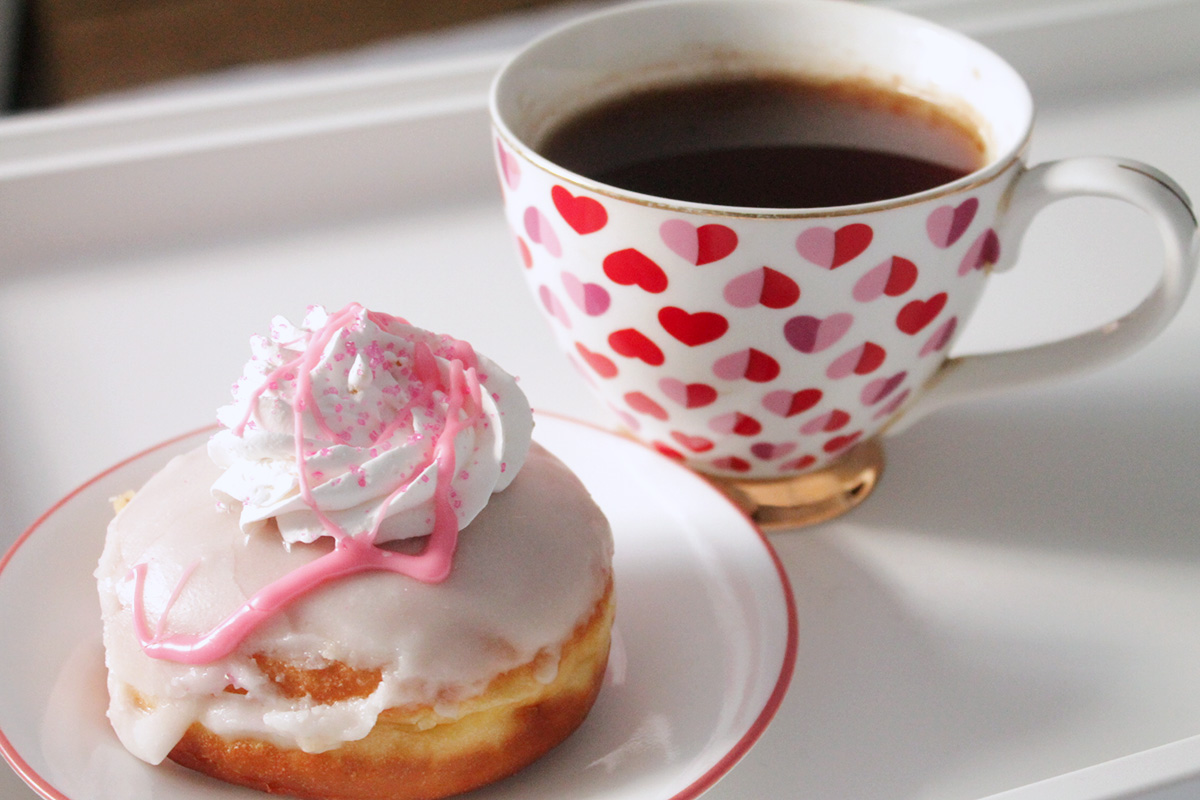 Just because school valentines are over, doesn't mean you can't carry part of the tradition into the workforce. It's probably against a lot of HR policies to send those "hey good lookin'" Valentines cards, but you can bring some of the spirit into the office with some baked goods or general Valentine's Cards that speak to appreciation.
Another great way is to support local businesses that you love and bring their goods into your work! For me, it's a local donut shop that I once worked at that serves up the most delicious donuts—Debrodniks Donuts if you're in the KW area. I like to bring donuts in for my coworkers because I get to spread the love about a local business and I get to bring in donuts…It's a win-win!
5) If you're In a Relationship or Dating this Valentine's Day, Get Personal!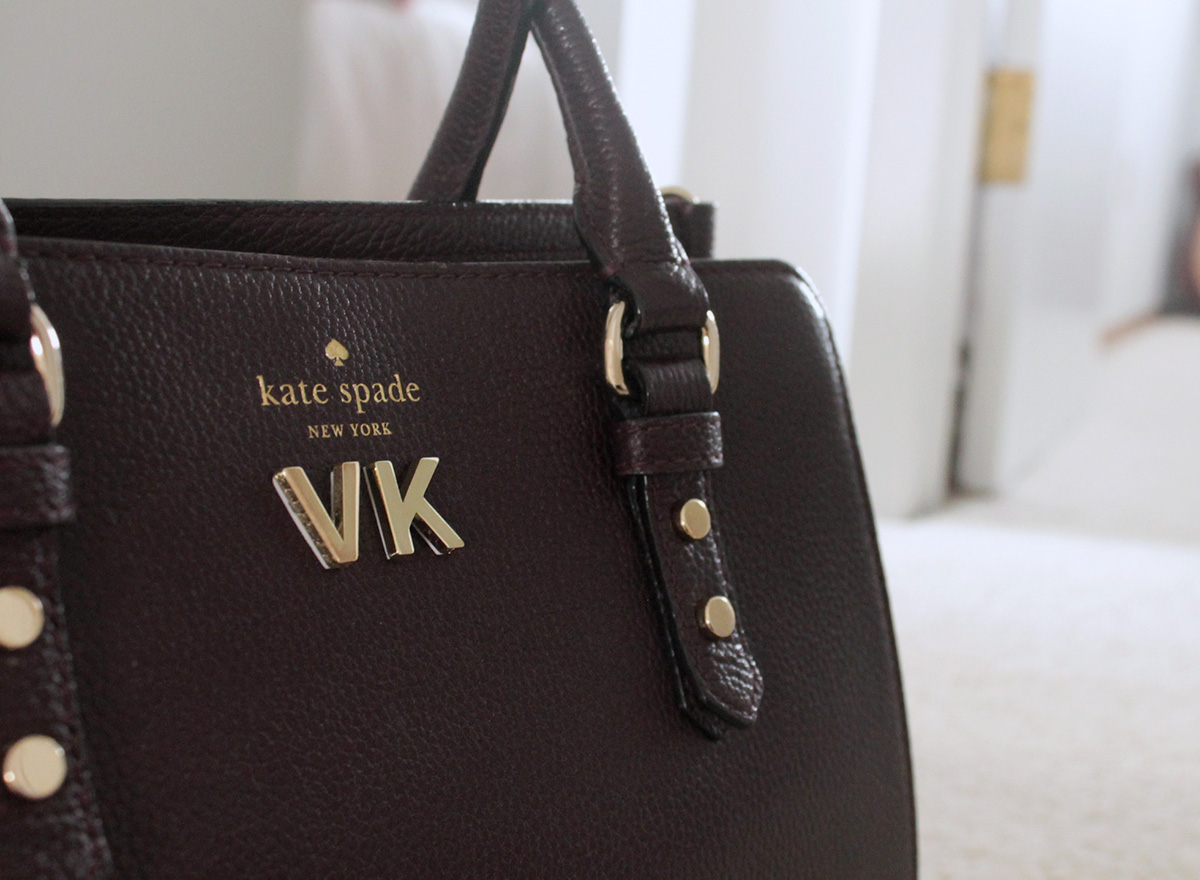 Try to get as far away from the commercial, Hallmark-headspace as you can. Take Valentine's Day as an opportunity to get personal, and I'm not just talking the physical side of things. Whatever you choose to do as a couple, make it about each other and what makes your relationship unique.
If you both love seeing movies, treat yourselves to a VIP dinner and a movie. If you both love being lazy at home, then grab some snacks and pick a good movie to enjoy. Or if you both love being active, get yourselves a couples ski pass and enjoy the Canadian winter, or visit a local skating rink.
This isn't to say that you shouldn't get a gift at all. But if you do get a gift, avoid buying the most expensive, trendy thing of the moment and think of a gift that your partner will actually appreciate. Despite what jewlerly stores tell men, there are other gifts out there that your girl will appreciate. Here are a couple of ideas for personal gifts that go beyond the flashy commercial ideas:
Get something that they love, monogrammed. You can either get it monogrammed when you purchase it (like a phonecase) or get letters or patches to personalize it after.
Think about their favourite hobby and get something that will compliment it. Like if your partner is a book worm, get them that new book they've been eyeballing. Or if your partner loves to lounge around the house, get them a cozy pair of sweatpants
Make them a memory book. This one requires a bit of effort—but if you can, grab a small notebook and write down all your memories together so far. Bonus points if you add in little photos or ticket stubs
How Will You Make Valentine's Day Suck Less?
With these 5 steps, you can make sure your Valentine's Day doesn't end up in tears and heartache. You can choose to focus your love on yourself, you can spread it with your squad, colleagues, or the person you're with. Whatever way you choose to spend it, I hope you have a day of love and positivity, which is really what should be the focus of any holiday.
Let me know how you'll be spending your Valentine's Day in the comments!
* I was sent the Gummiband traceless cords to try out and review. If you choose to purchase them, I'm not getting compensated. You're just supporting a really amazing Canadian brand!
SaveSaveSaveSaveSaveSave
SaveSave
SaveSave