25 Day Game Changing Advent-ure Calendar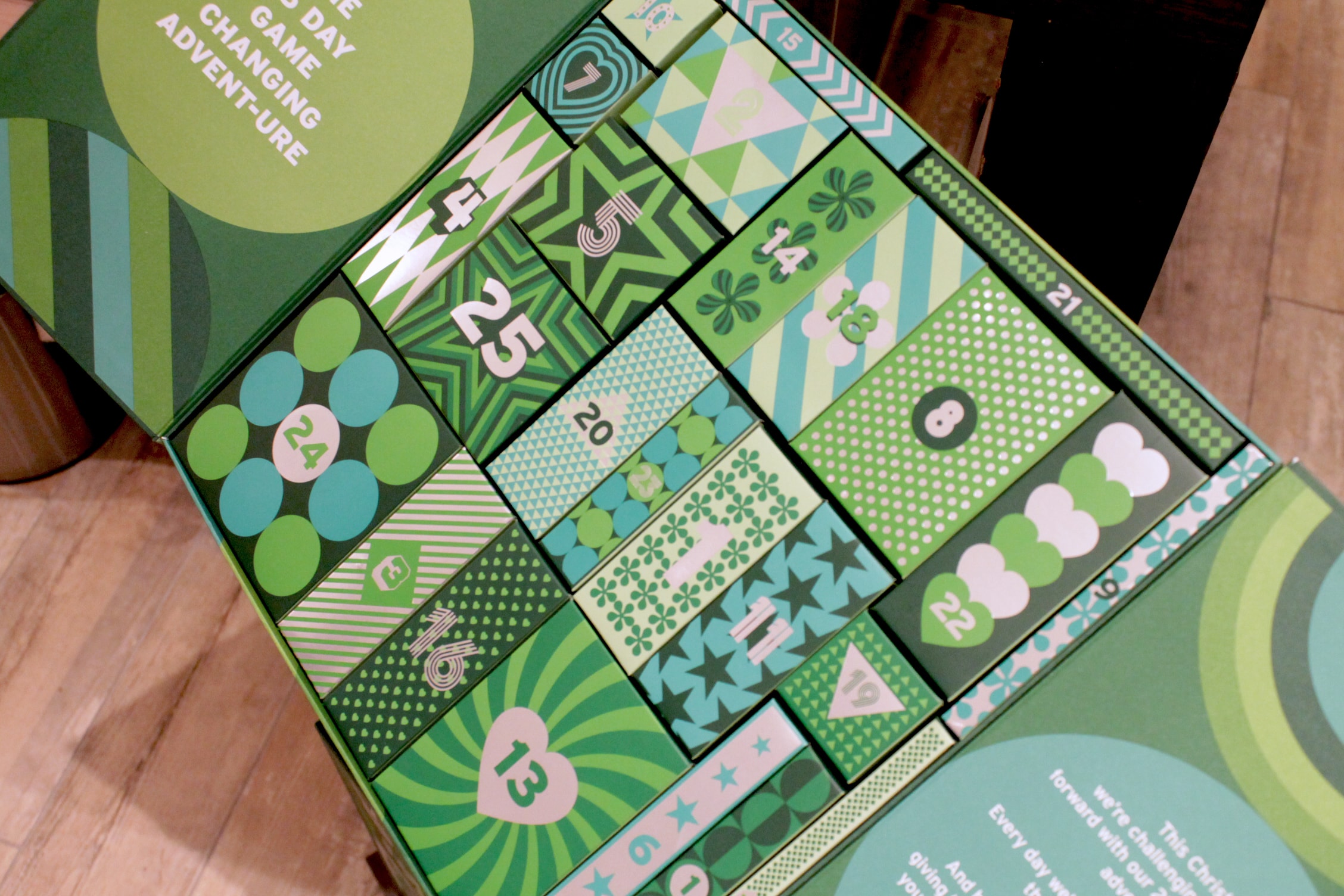 If you caught one of my recent posts, you'll know that I was given the opportunity to create a Gifting Hacks Guide with The Body Shop, with a focus on gifts for a girlfriend. As part of this opportunity, I was kindly gifted one of The Body Shop's advent calendars. If you've seen their Christmas range this year, you'll know that they launched a few calendars at different price points and with different products.
The calendar I have is the 25 Days of Game Changing Advent-ure Calendar, which is a 25 day advent calendar with beauty and skin products from The Body Shop. I think this is the perfect gift for your girlfriend because it gives her a new surprise to open up each day of December, even on Christmas Day, and because of the amazing Body Shop products inside!
While I did film an unboxing video of the advent calendar (which you can check out here) I thought I'd also put together a post to show you guys what's inside and give you a brief overview. I should also mention that each box inside the calendar is uniquely designed, with a prompt of something kind to do each day to celebrate the holiday season. There are also a few surprises written on the boxes for Day 24 and Day 25, which makes this calendar so unique in the sea of advent calendars out there!
Let's get unboxing!
Day 1: The Body Shop British Rose Shower Gel (60ml)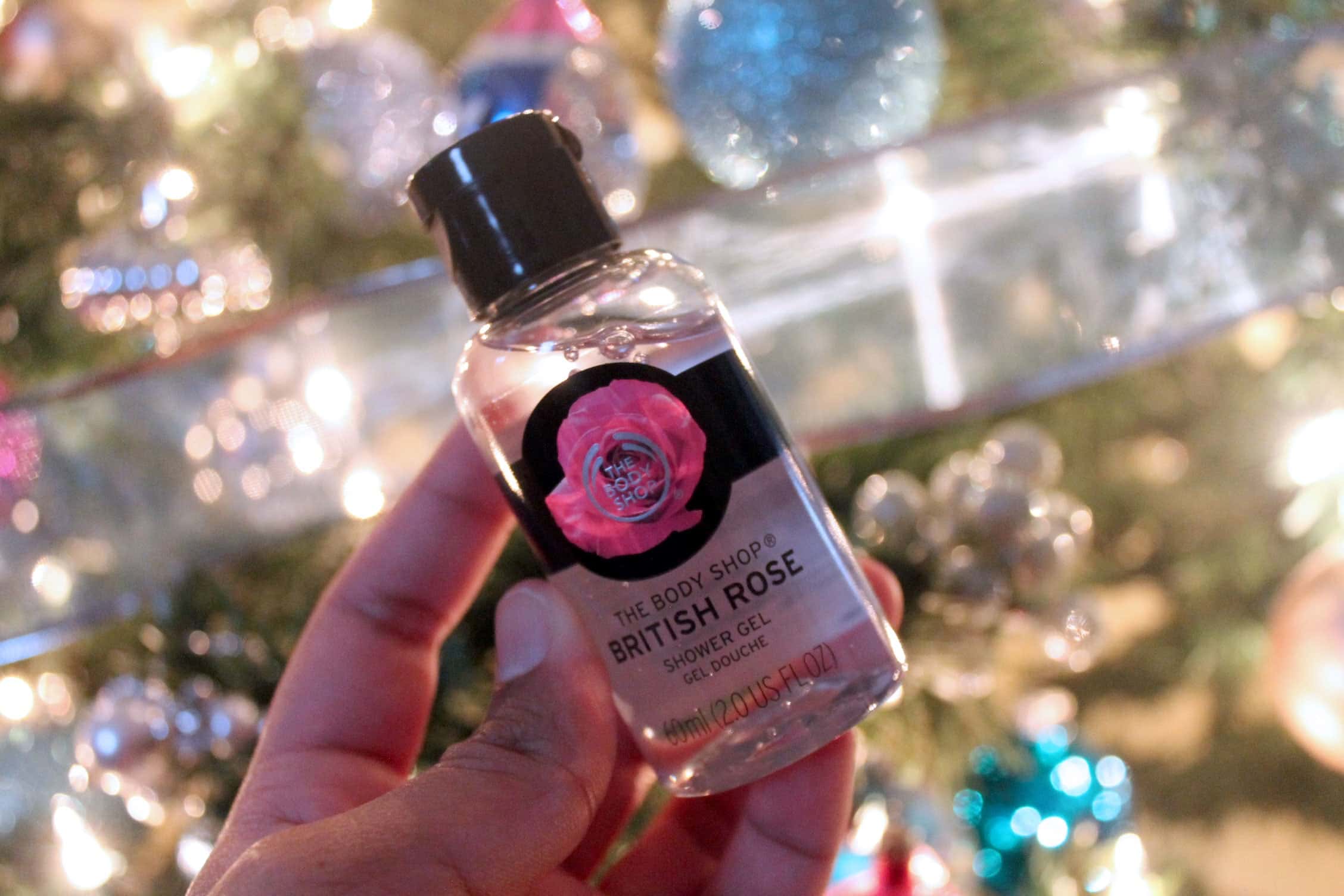 This is the perfect start to the Body Shop's advent calendar. Ever since The Body Shop brought out British Rose as a scent, it seems to be one of the most popular choices for products. This shower gel has a soft rosy scent and lathers up well in the shower.
Day 2: Bunny Spa Headband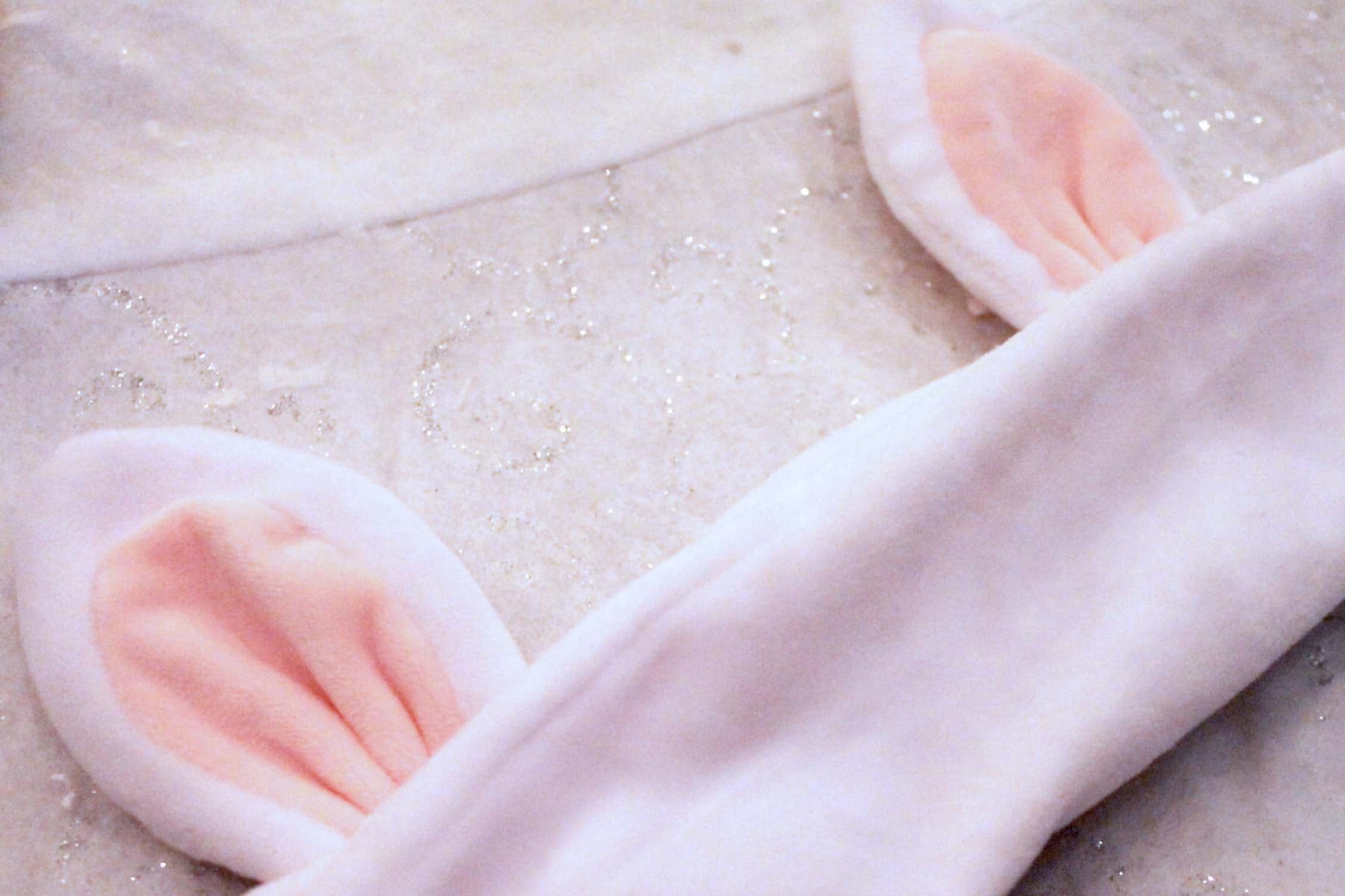 You can be as cute as a bunny with this spa headband. It's super soft and goes with The Body Shop's campaigning against Animal Testing. Also, the bunny ears flop around. How cute!
Day 3: Frosted Plum Star Soap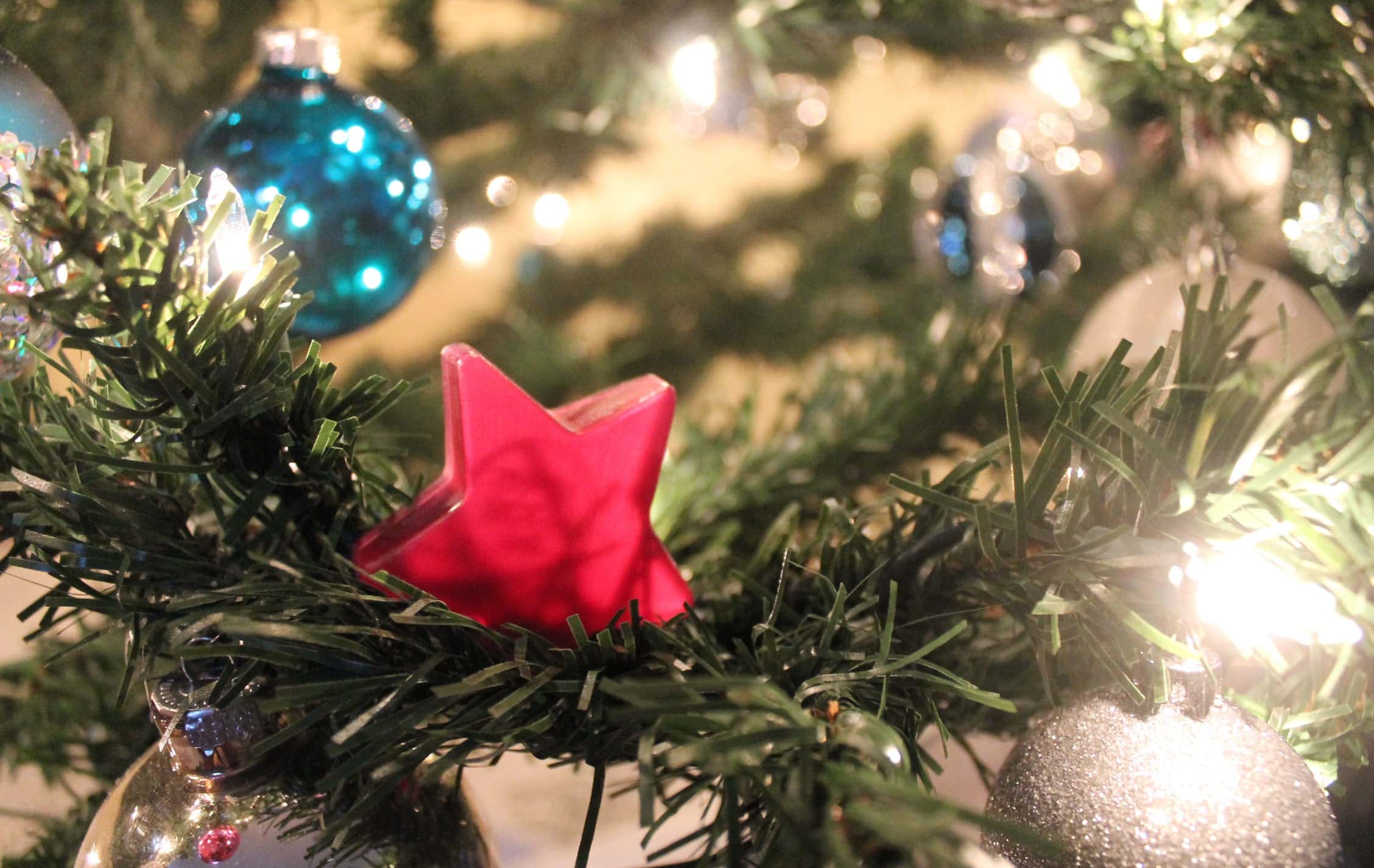 This soap is one of the three festive soaps The Body Shop brings out each year. The Frosted Plum soap is the perfect size to use in the shower and infuse your day with Christmas.
Day 4: Strawberry Gel Lotion (60ml)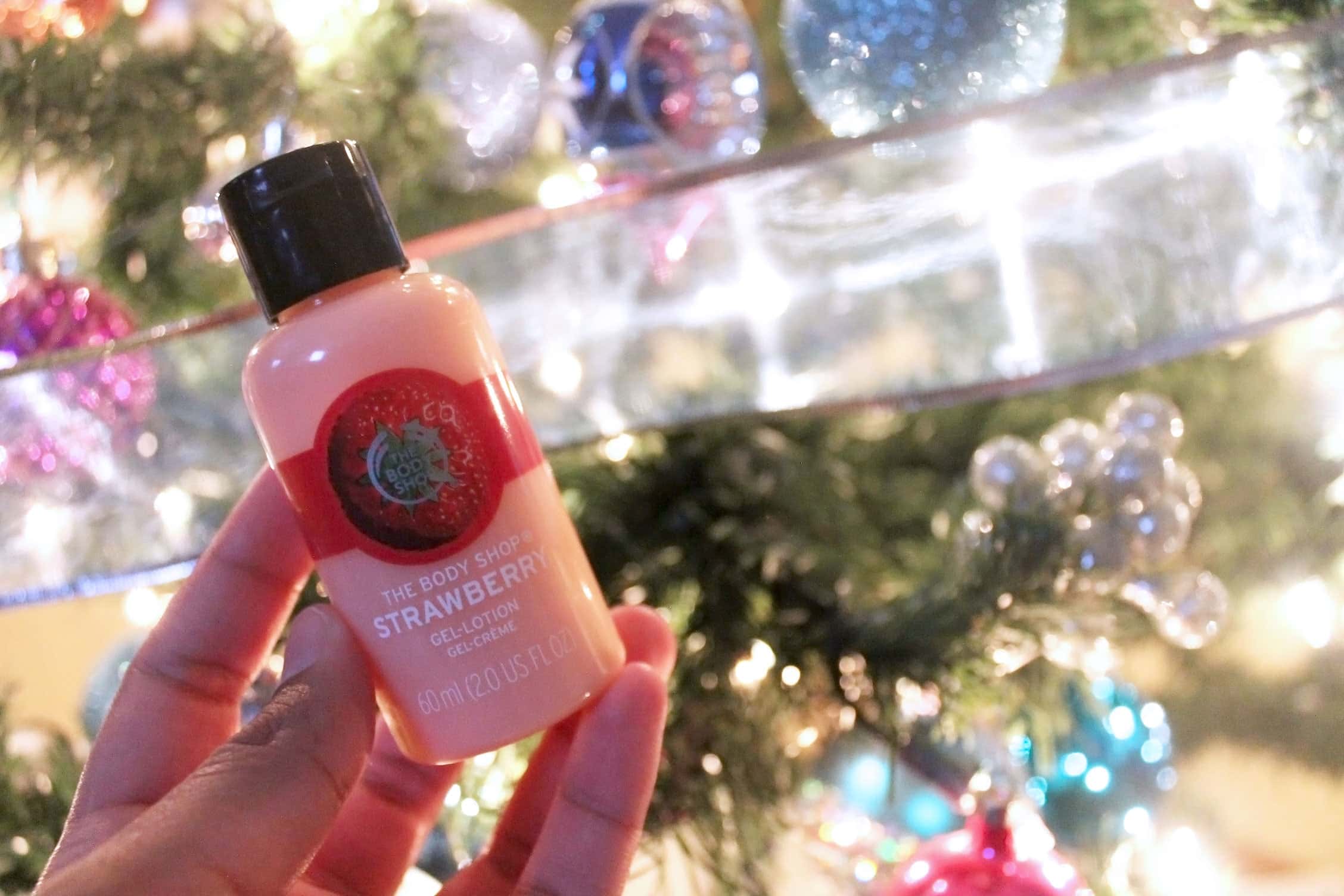 Strawberry is one of the classic Body Shop scents, and in this case, it comes in a soft gel lotion. The consistency of it is a little bit stickier than I would have liked, so this may be one of the few products I don't love in this advent calendar.
Day 5: Loofah (or a Shower Lily as they call it in the UK)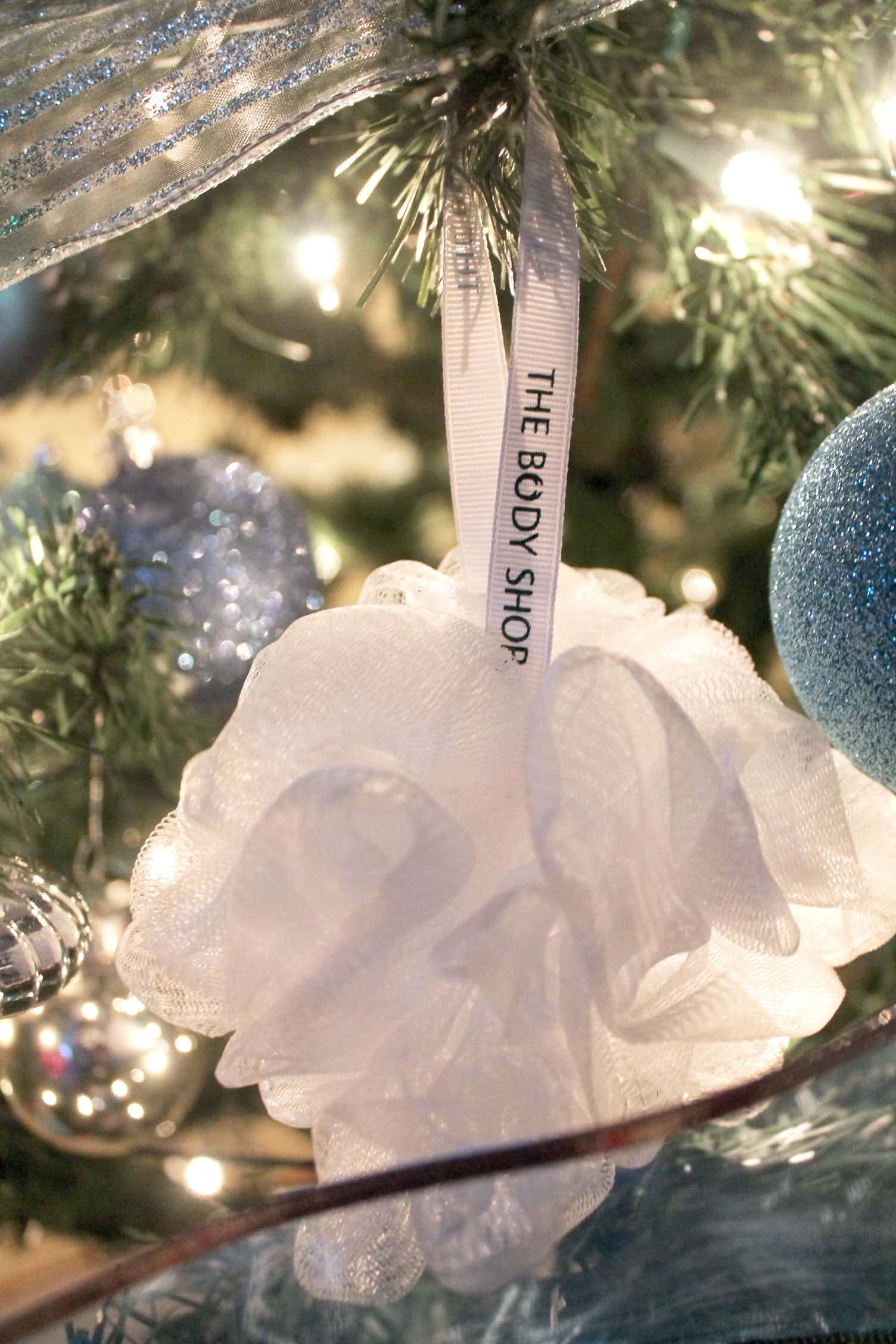 Inside the box is a moderately sized loofah. I'm impressed with how they managed to fit it into the tiny box. A loofah is perfect for scrubbing and cleansing in the shower, and can be paired with any of the shower gels from The Body Shop
Day 6: Kohl Eyeliner
Eyeliner is a staple in any makeup case. This black kohl eyeliner is perfect for getting a smokey-eye over the Christmas and Holiday season. Kohl is the secret to getting a perfectly imperfect look (and it doesn't seem as pronounced as when you make a mistake with liquid liners)
Day 7: Born Lippy Passionfruit Lip Balm (10ml)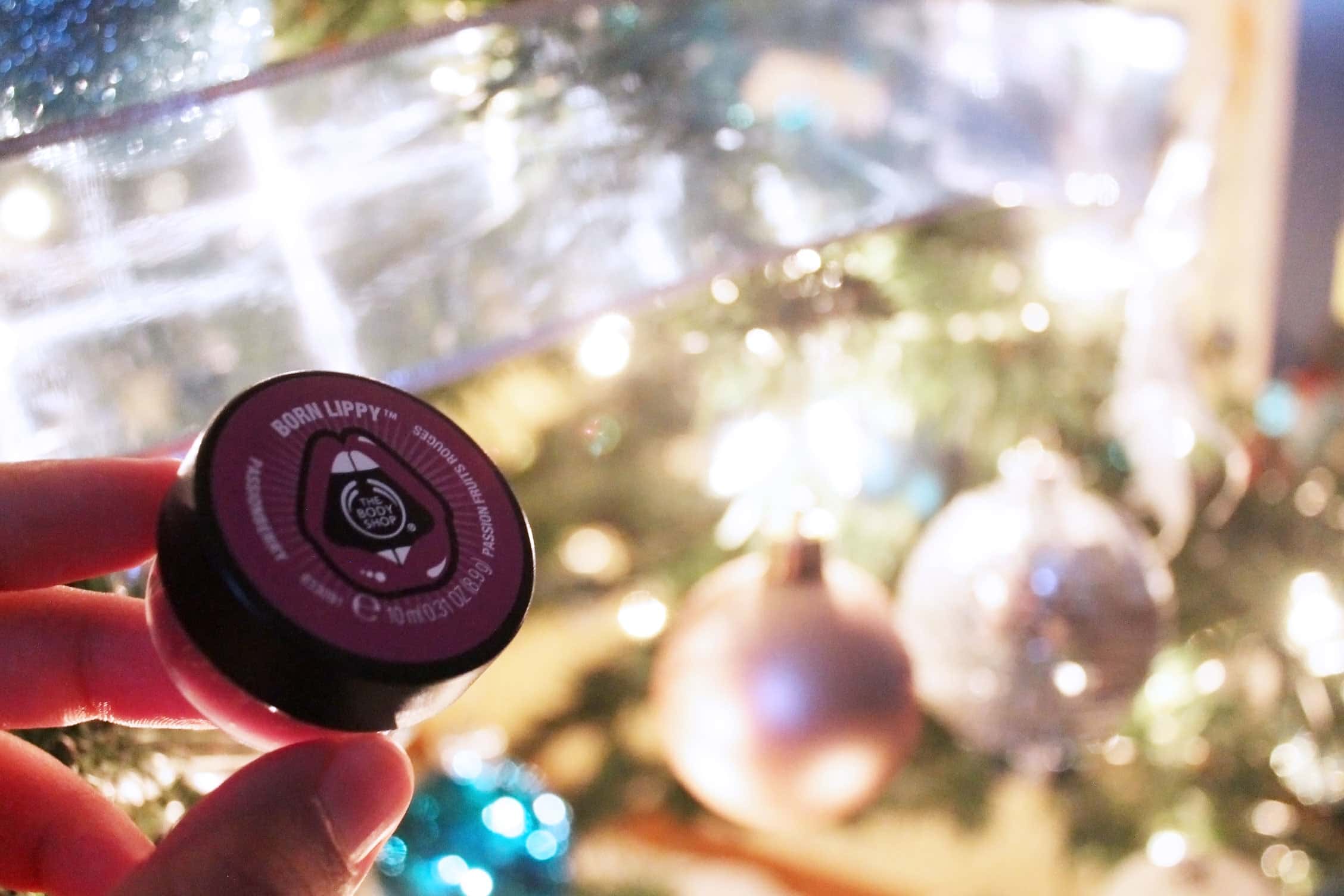 The Born Lippy Lip Balms have been around for ages. They work well to keep your lips soft and shiny, and they smell great! Sadly, there's no flavour (I may have tested this by profusely licking my lips) but the texture is great and the container is small enough to pop in your purse!
Day 8: Mango Soap Bar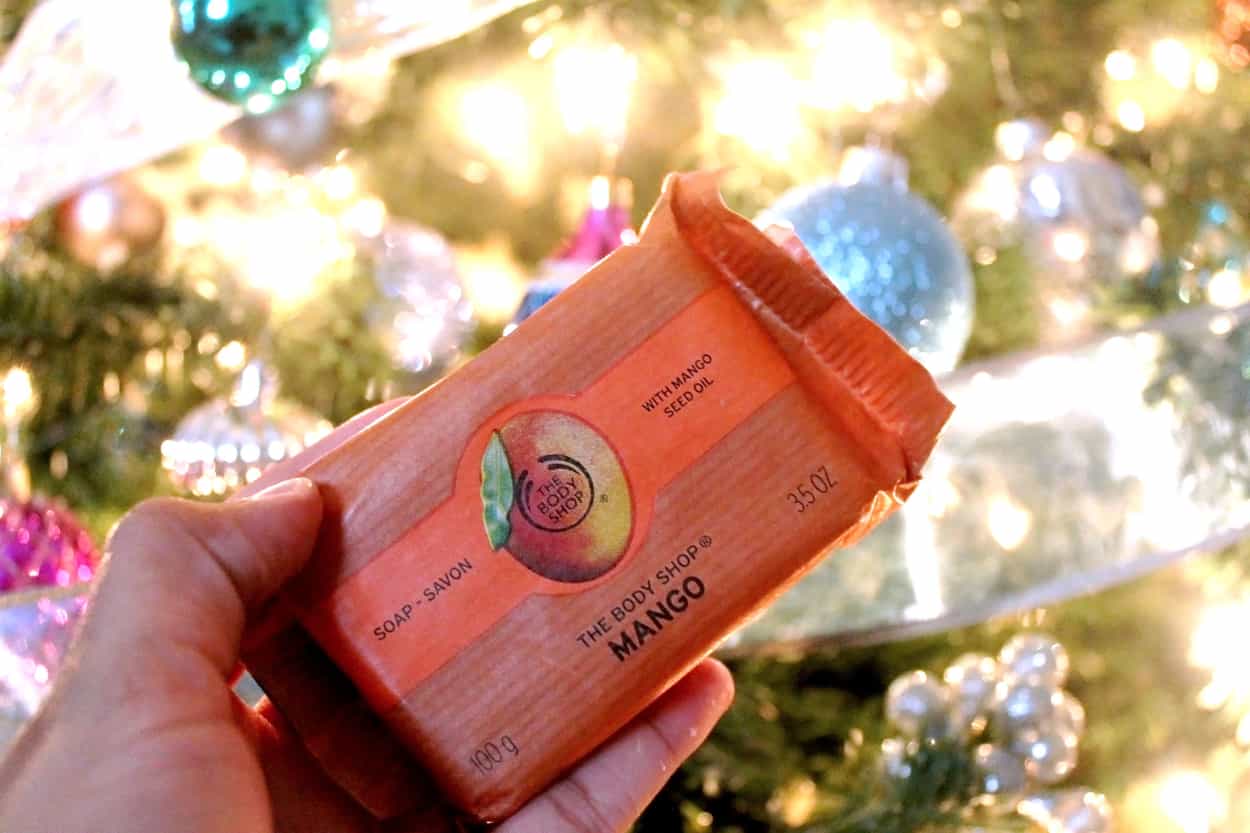 This is a full-sized soap bar from The Body Shop in yet another one of their classic scents, Mango. For an advent calendar, this is an amazing product to get! It's certainly not what I expected in the calendar, but I think it's why this calendar is worth the money.
Day 9: Lip Definer (in Red Siren)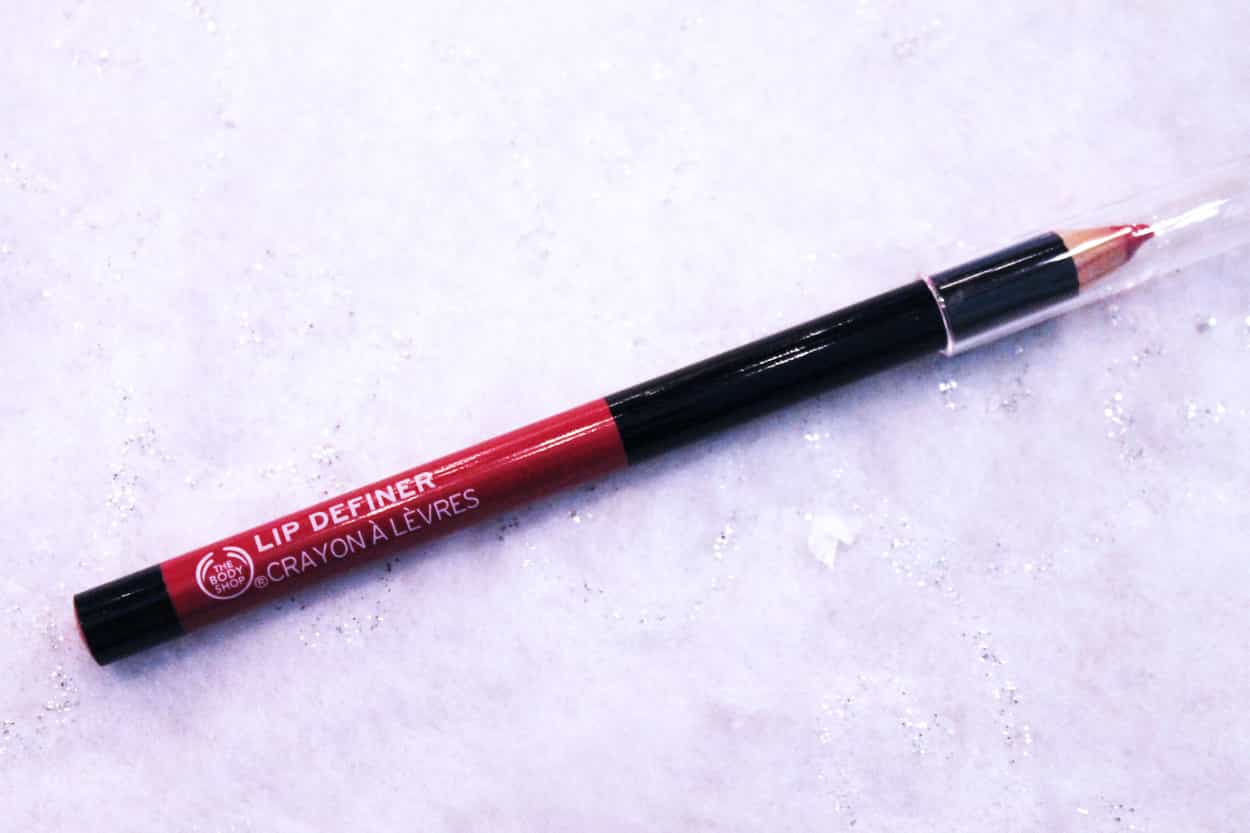 Red lip liners are totally essential around the holiday season. This Lip Definer is such a creamy lip liner but does the job of lining and defining your lips. I'm super excited to use this throughout the holidays as I rock my red lip and I'm sure a lot of you out there can agree.
Day 10: Shea Lip Butter (10ml)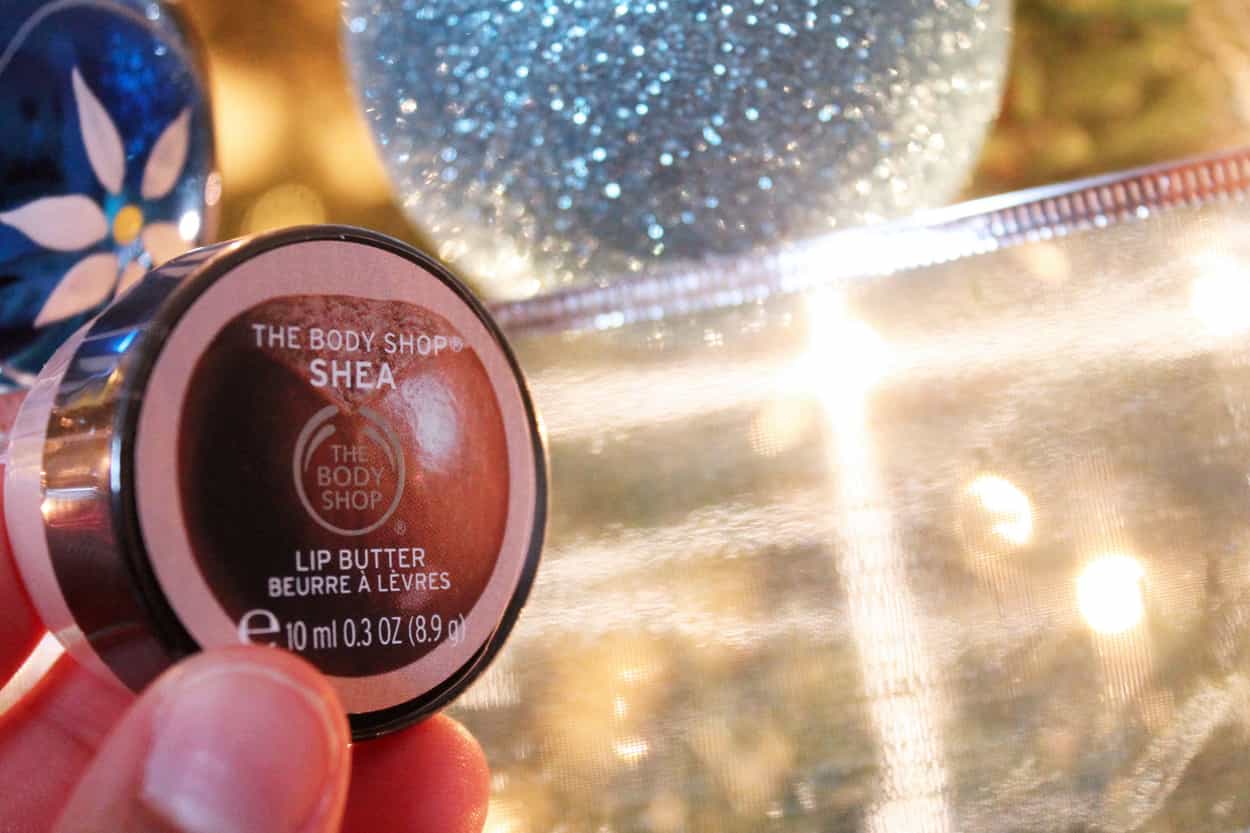 Shea is hands-down, one of my top three scents that I love from The Body Shop. Shea has such a soft scent that is barely noticeable yet smells fresh. Unlike the Born Lippy Lip Balm from earlier in the advent calendar, their Lip Butters are a bit thicker and will do more moisturizing. Perfect for wintertime!
Day 11: Frosted Berries Shower Gel (60ml)

One of the festive scents The Body Shop brings out each year is the Frosted Berries scent. If the smell of fresh berries gets you feeling festive, then you'll appreciate showering with this gel. It will start your day in a very festive way and pairs perfectly with the Loofah from Day 5.
Day 12: Matte Lip Liquid (in shade Sydney Amaryllis)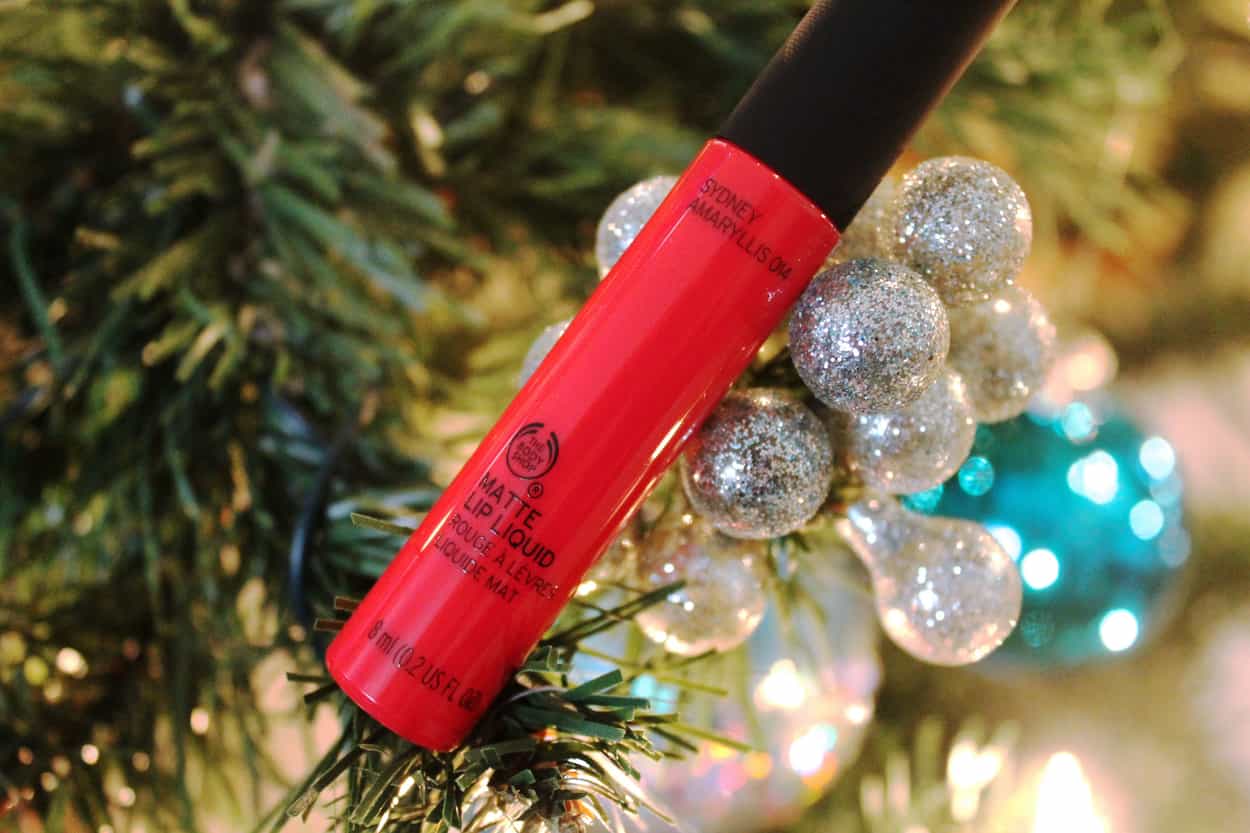 This calendar gives you everything you need to rock a red lip, because Day 12 gives you something to pair with the Lip Definer from Day 6. The Matte Lip Liquid is a small tube of red lip liquid paint is a truer red than the Lip Definer (which I think is more of a cherry red). That means that it will make your lips pop! The best part about this Matte Lip Liquid is that it has a very creamy formula which will hydrate your lips as it settles into its matte finish.
Day 13: British Rose Instant Glow Body Butter (50ml)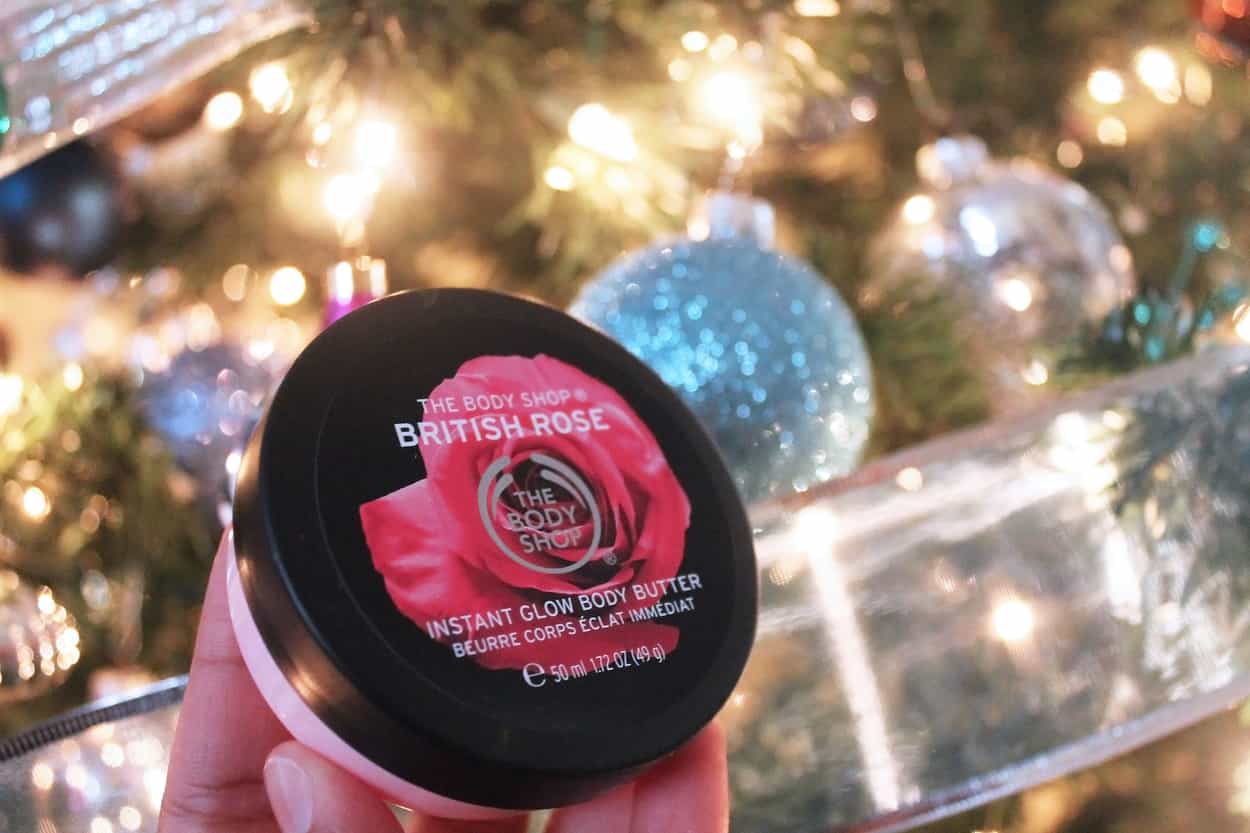 If you're missing the scent of British Rose from Day 1, it comes back in Day 13 in the form of a Body Butter. This Body Butter smells soft and rosy like the shower gel, and it has a slight shimmer which leaves a nice glow on the skin while moisturizing.
Day 14: Camomile Gentle Eye Makeup Remover (60ml)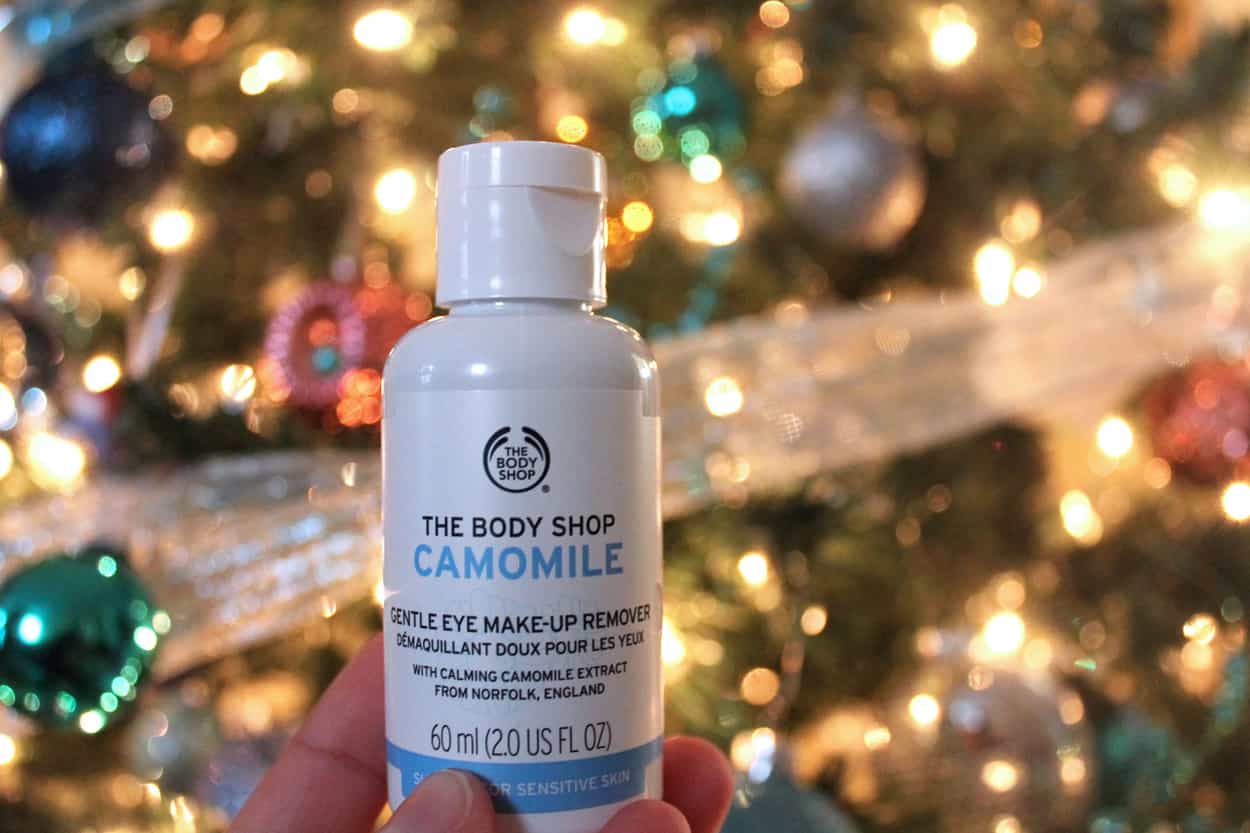 This is such a fantastic eye makeup remover from The Body Shop because it actually lives up to the name. If you haven't tried it before, this size is perfect to try throughout the holiday season as you remove your makeup after parties, hangouts and whatever else you do! Use a little cotton pad, squeeze a little out, and gently rub your eye makeup off.
Day 15: Lipstick Brush/ Concealer Brush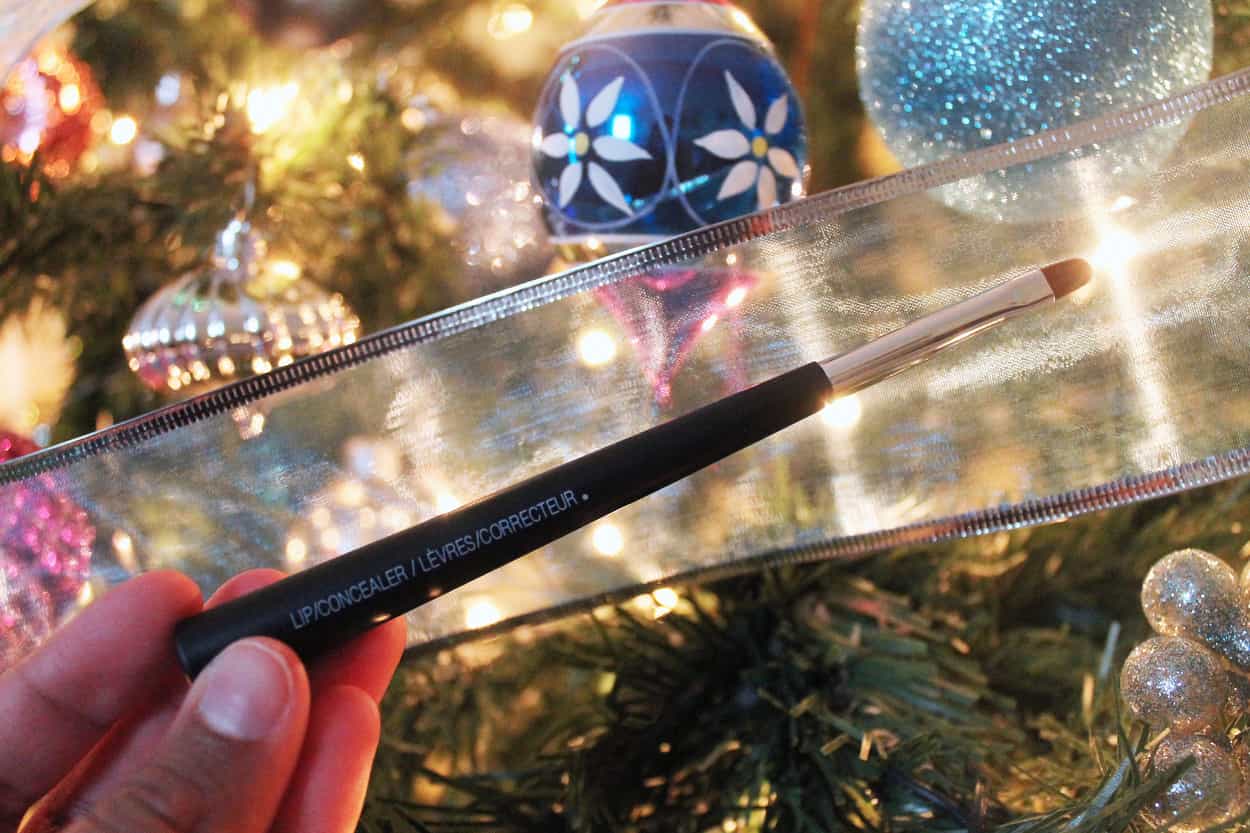 Ah, yes, a good quality lipstick and concealer brush! I'm not quite sure if it's big enough to be a concealer brush, but it's a good size to be a lipstick brush. The handle is easy to hold and the bristles are the right texture to accurately get lip product on.
Day 16: Coconut Shower Gel (60ml)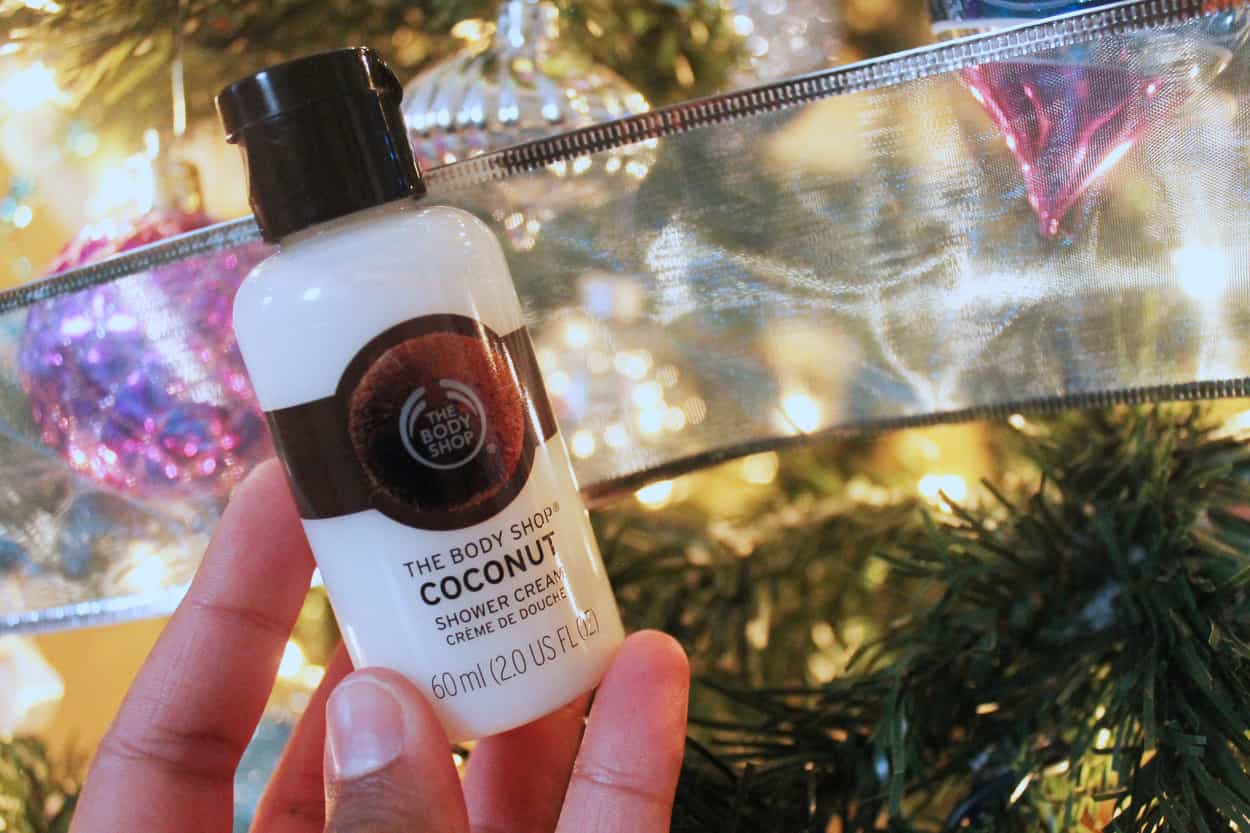 Coconut is also one of the classic Body Shop scents that appears in various products. This one is a shower gel which from what I've heard, is quite creamy. I haven't tried it because I'm not a huge fan of coconut on me, but I'll be sharing it with my sister so she can enjoy the luxurious coconut scent.
Day 17: Black Gel Liner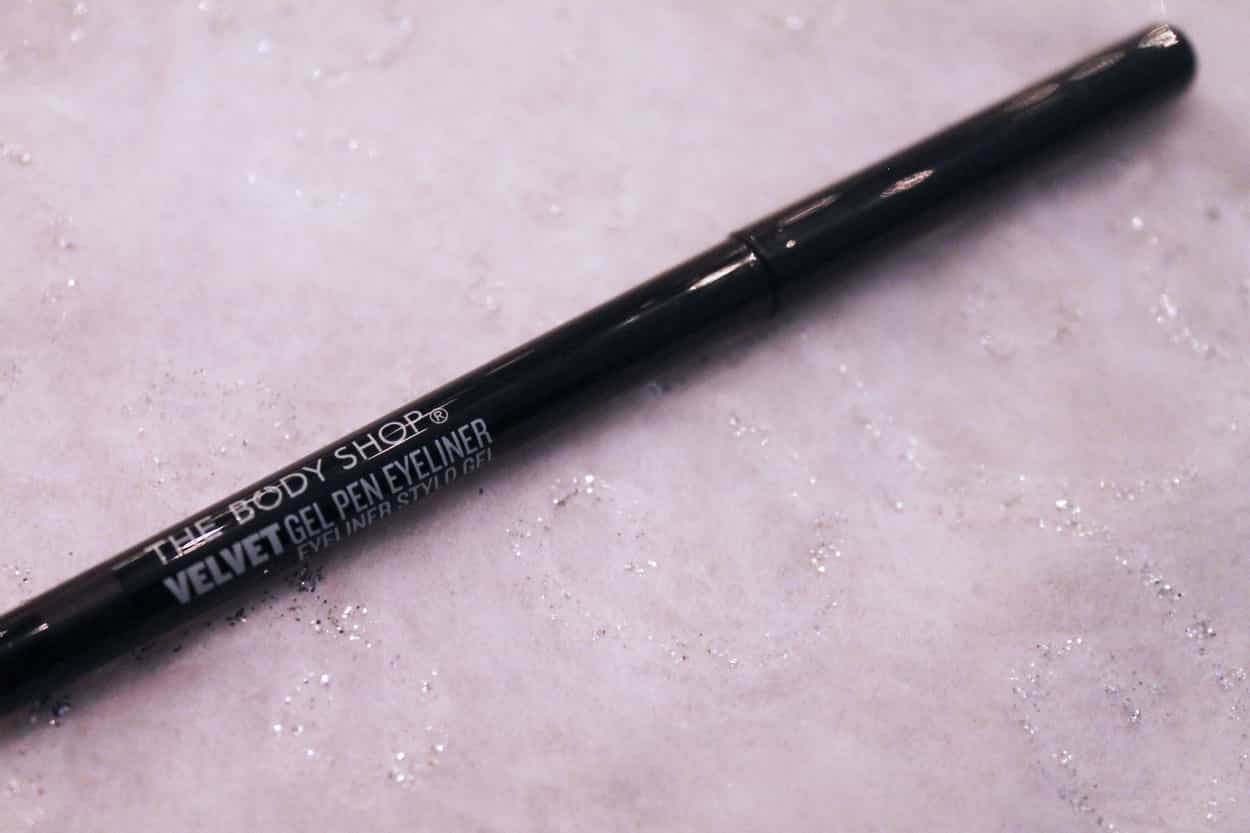 If you don't love a smokey eye look, the black gel liner will be more to your taste. It's a very easy-gliding eyeliner and it is definitely pigmented. I love how gentle it feels on the skin and it has great staying power. You can wear it without worry of it fading!
Day 18: Black Musk Body Lotion (60ml)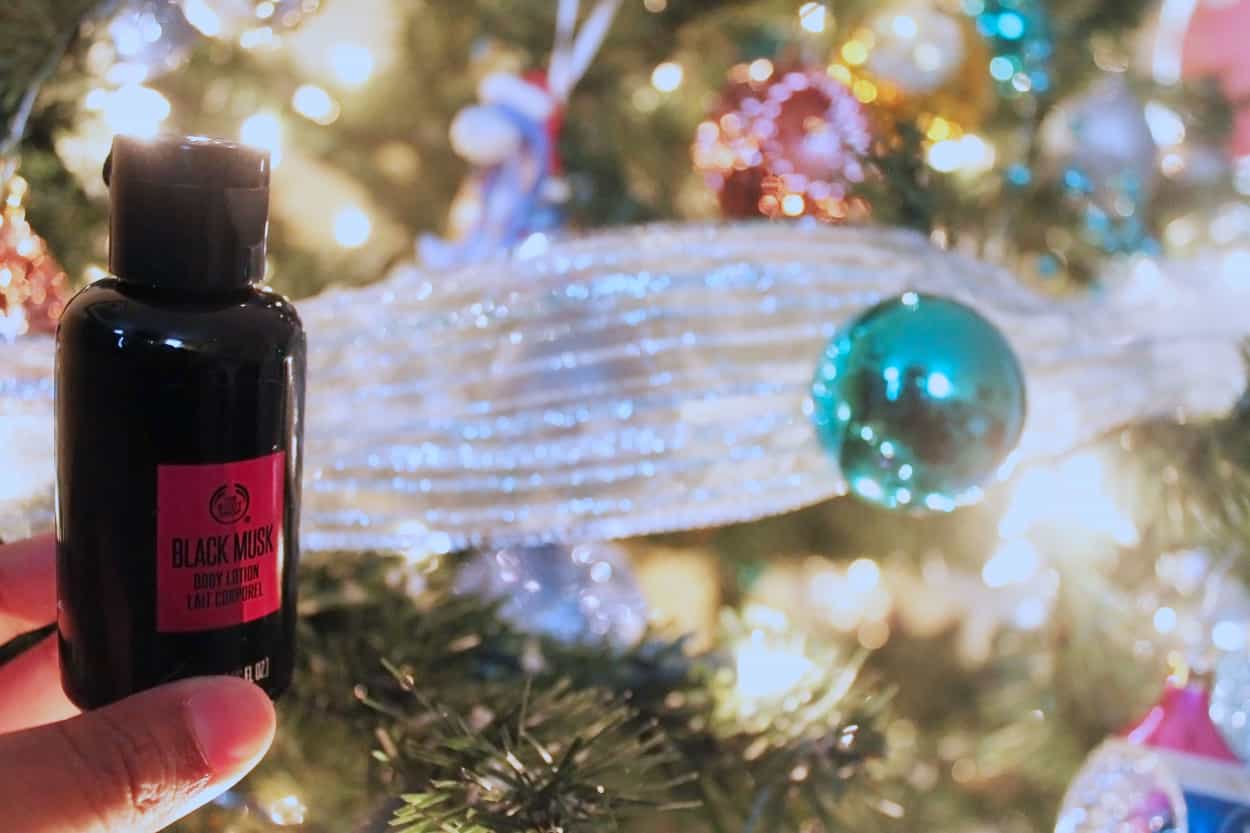 If you love a deep, musky scent, then you'll enjoy this body lotion. Somehow musk reminds me of a man's scent, and I'm not sure why. Are men's scents mostly musk based?! While I won't be using this, I believe that I'll be sharing it with my boyfriend or someone else who appreciates a good musky scent!
Day 19: Strawberry Born Lippy Lip Balm (10ml)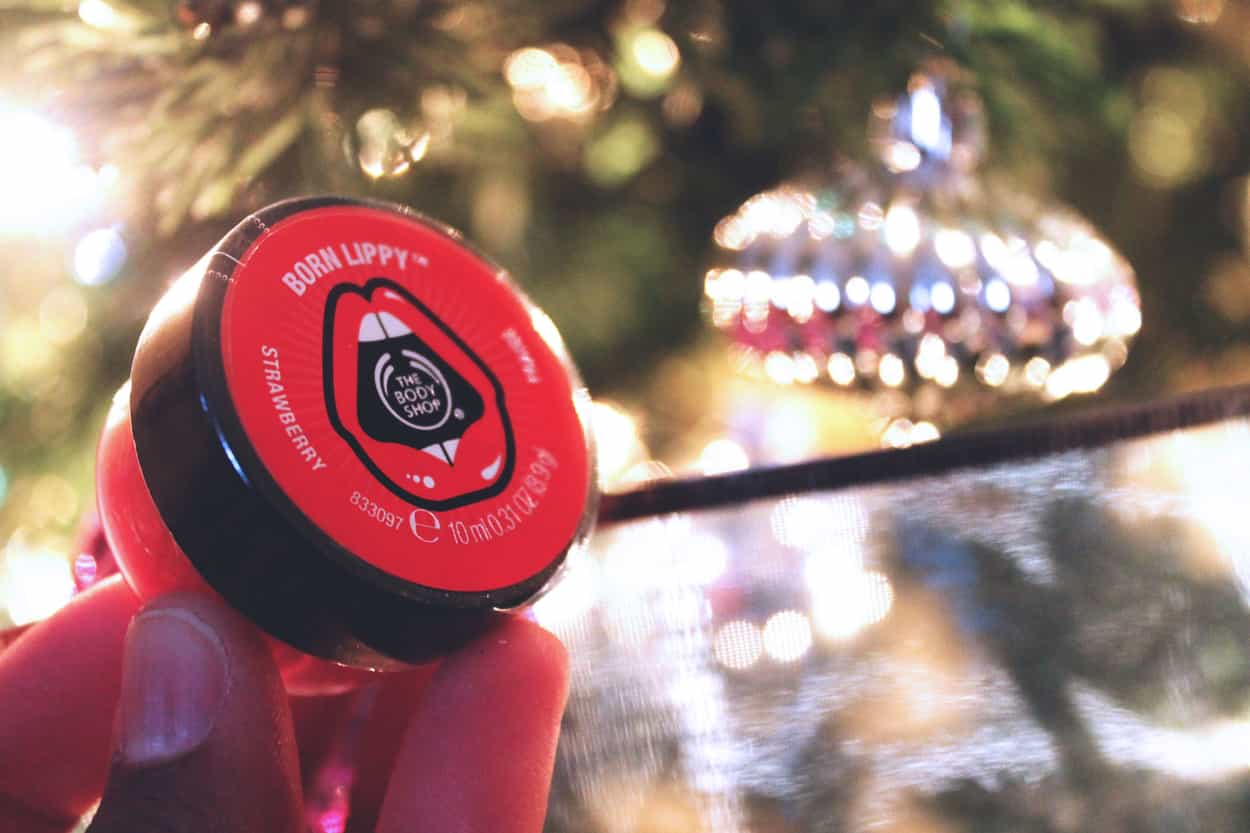 It's really nice to have another Born Lippy Lip Balm in the advent calendar. In addition to the passionfruit scent, you'll now have a strawberry scent to alternate in. Strawberry smells delicious and it has a sheer red tint, giving your lips a soft kissable look.
Day 20: Mango Shower Gel (60ml)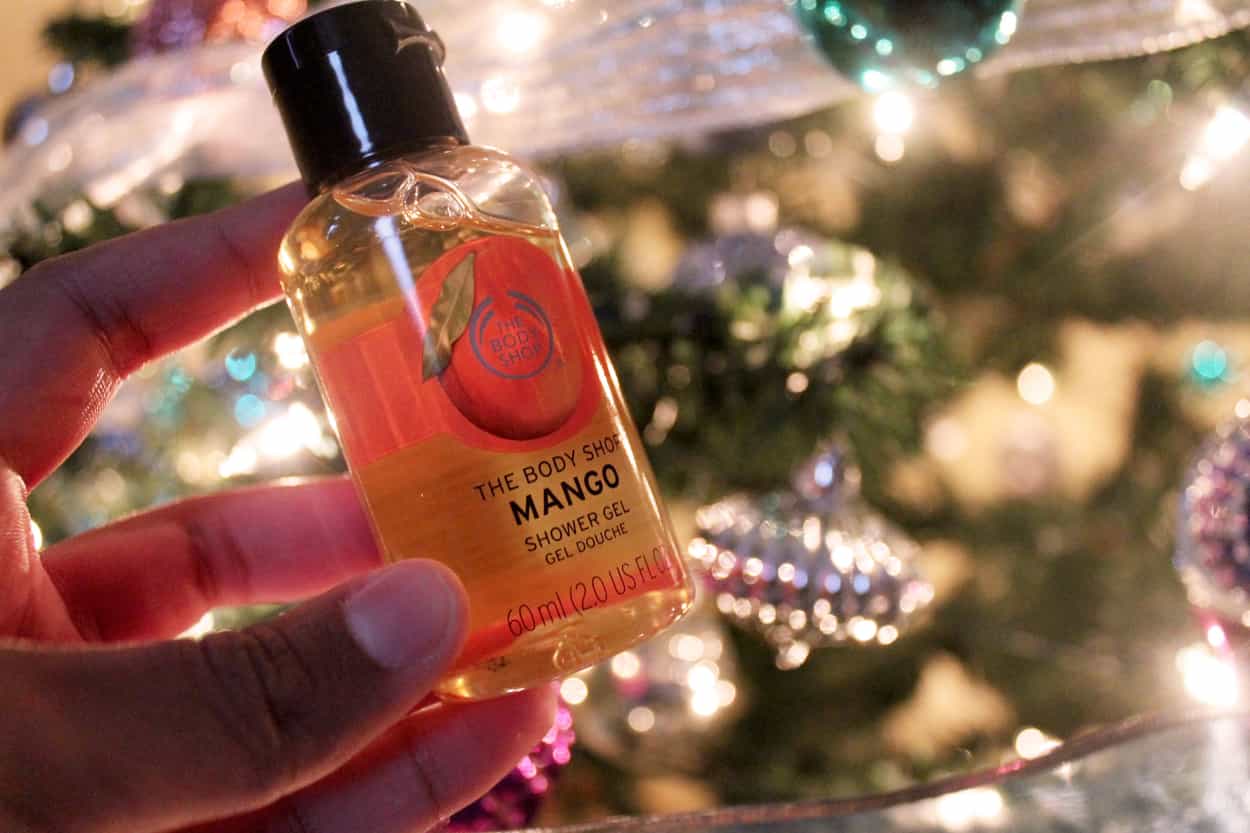 Mango Soap Bar not your thing! Then you'll be pleasantly surprised to open up a Mango Shower Gel. Mango smells so fresh and exhilarating in the mornings, so I would definitely recommend waking up and hopping in the shower with this one!
Day 21: Brush Brow and Lash Comb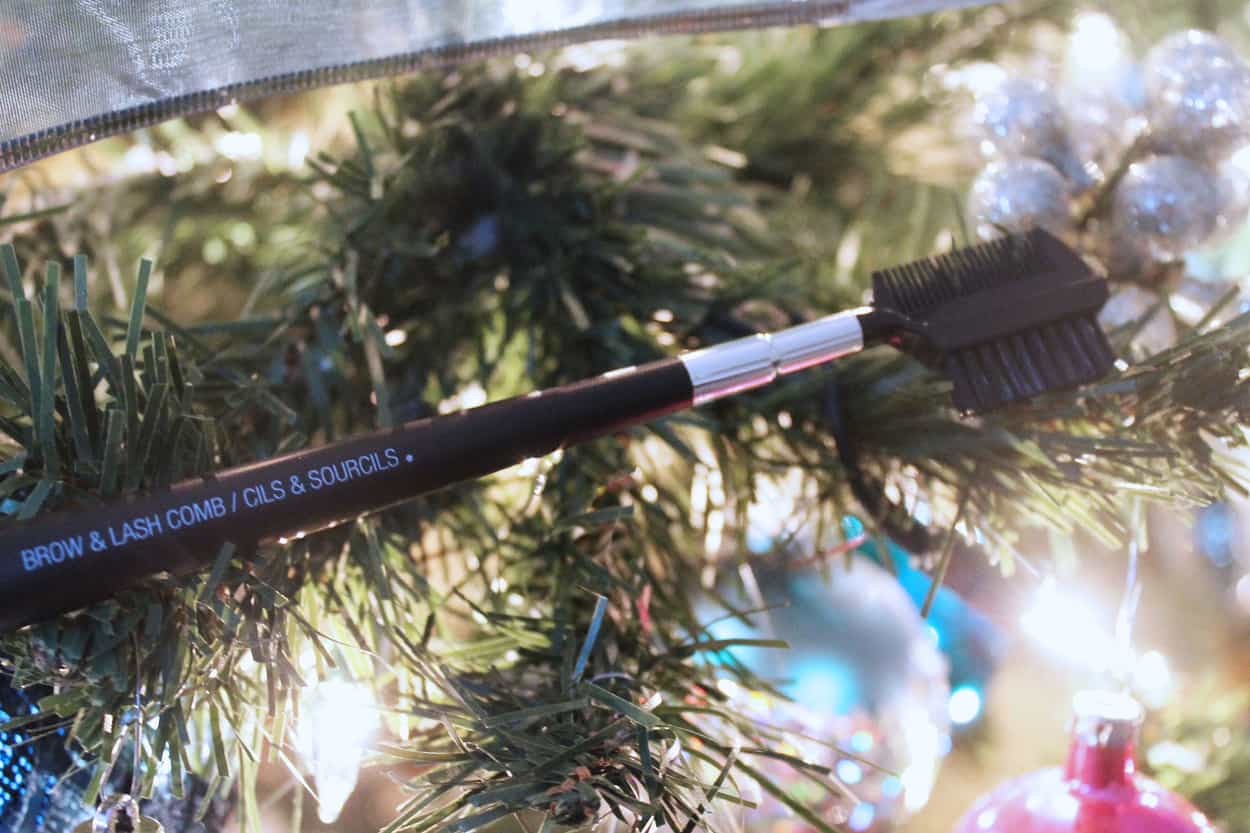 If any advent calendar could have a simple yet practical beauty gift, it would be The Body Shop! And this doesn't disappoint! The brush brow and lash comb has a handle like the lipstick/concealer brush, but on the other end, has the bristle/comb combination.  Considering in store it's usually $11 CDN, it's quite a fulfilling product in the advent calendar.
Day 22: Almond Hand Cream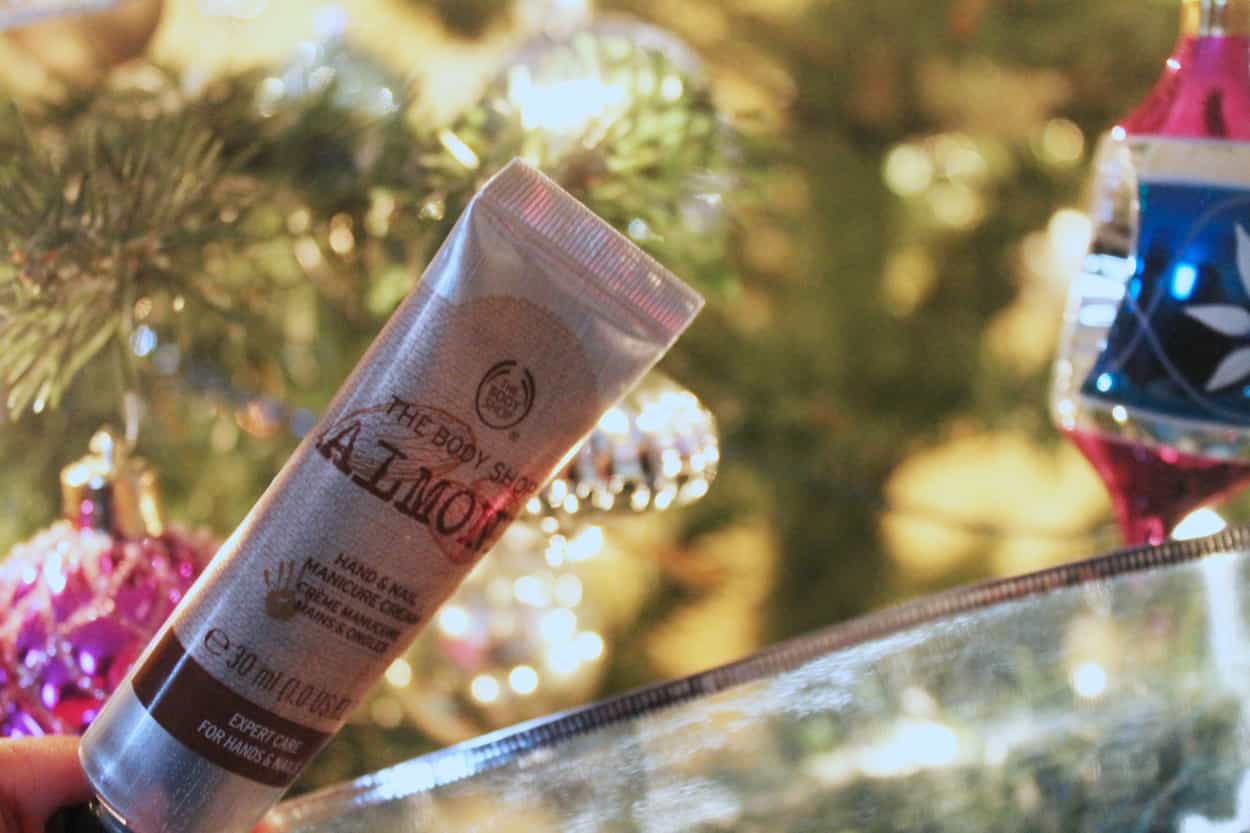 For anyone who loves to do manicures at home, this Almond hand cream will be your lifesaver. Massaging this into your hands and cuticles as you do your manicure will give you the softest hands and as it lingers on with a soft almond scent.
Day 23: Gold Glitter Dust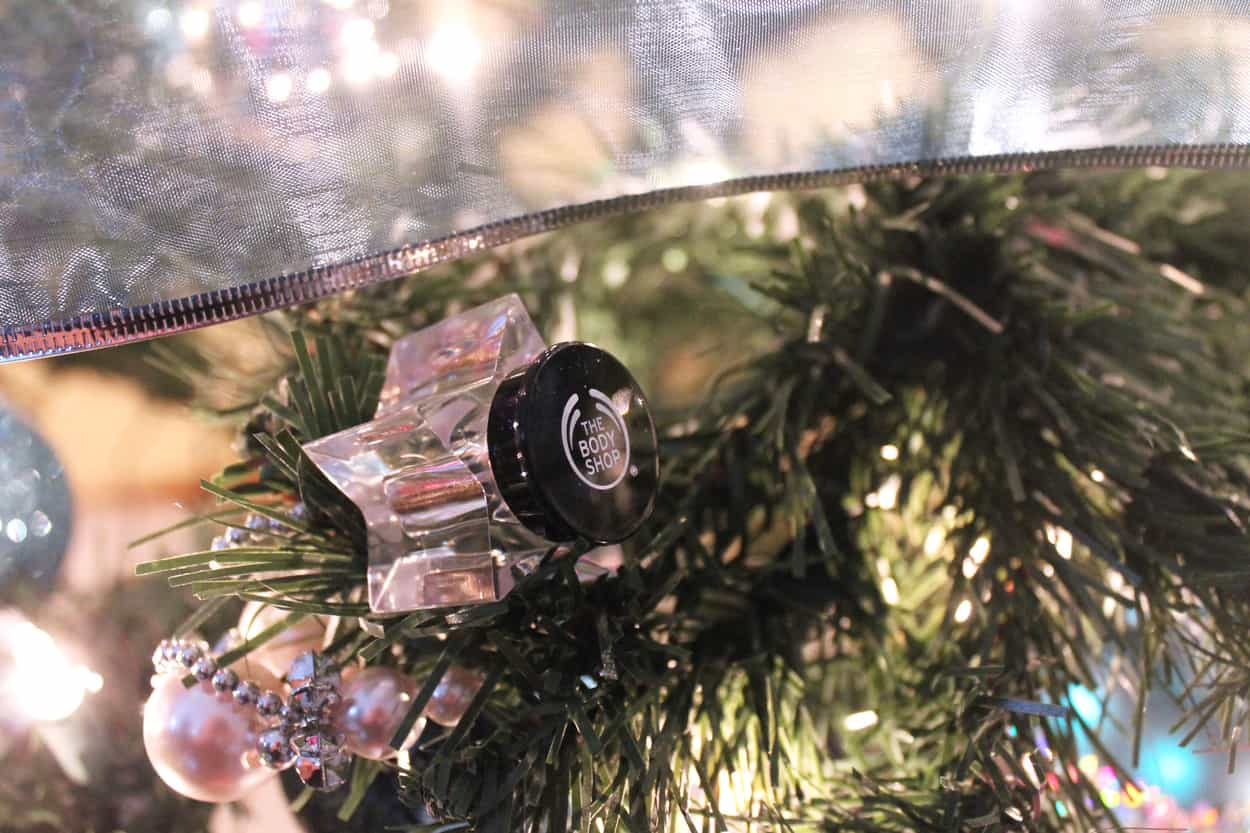 The Glitter Dust is a collaboration product between The Body Shop and House of Holland (Body Shop x House of Holland). A lot of the range is in stores this holiday season so it's nice to have one of the products in the calendar. The glitter pieces are the perfect size to pop in your hair or apply to your body for an extra festive sparkle. I would avoid using it as an eye product unless you want an OTT look, because they are a bit big and overpowering for your face.
Day 24: Almond Milk and Honey Body Butter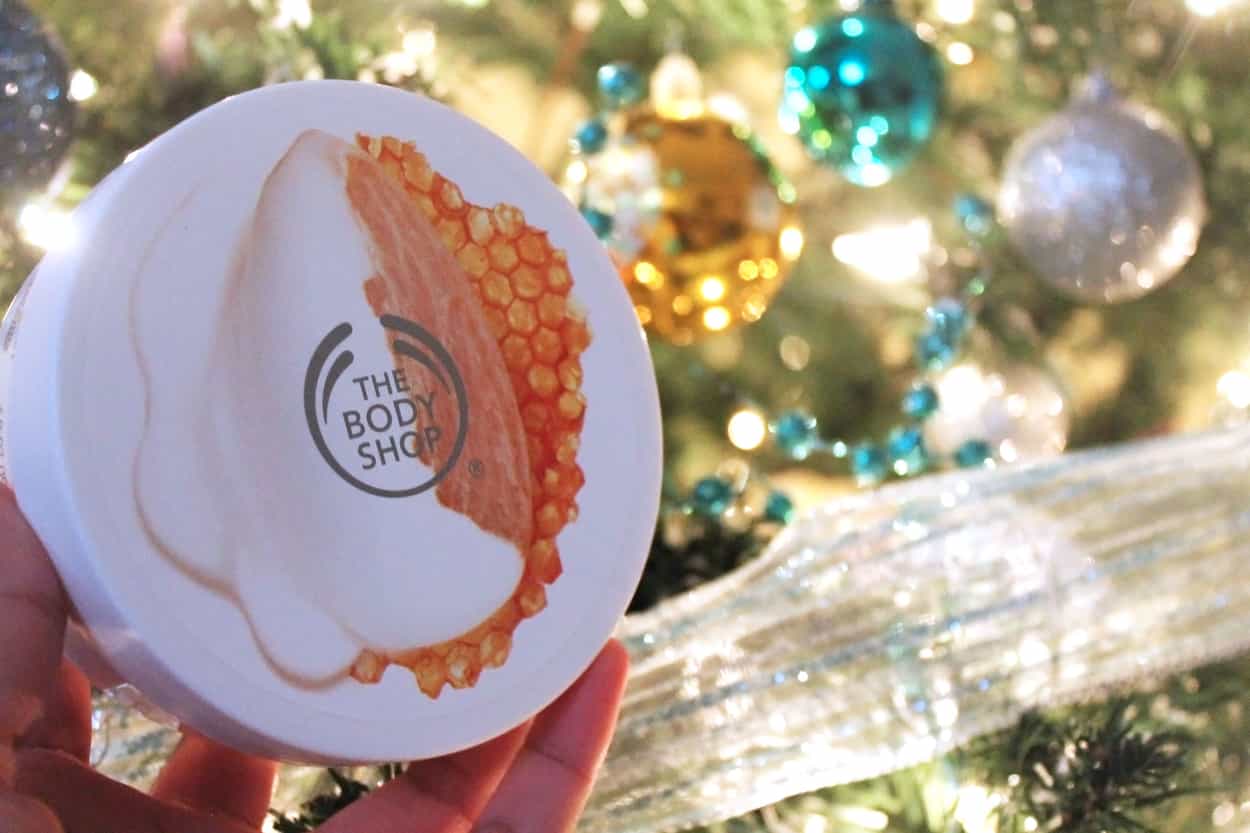 Okay, if you're opening this out of your Body Shop  advent calendar and you read the back of the box,  you'll notice that it says to give Day 24 to someone else. The Body Shop have added a "P(l)ay it forward idea" as part of their Play Peace Campaign which you can read more about here. So while I can tell you that there is a FULL SIZE Almond Milk and Honey Body Butter in this box, you need to pass it on!  You've already had 23 days of goodies in this advent calendar, so don't be greedy on this one.
Day 25: A Wooden Dice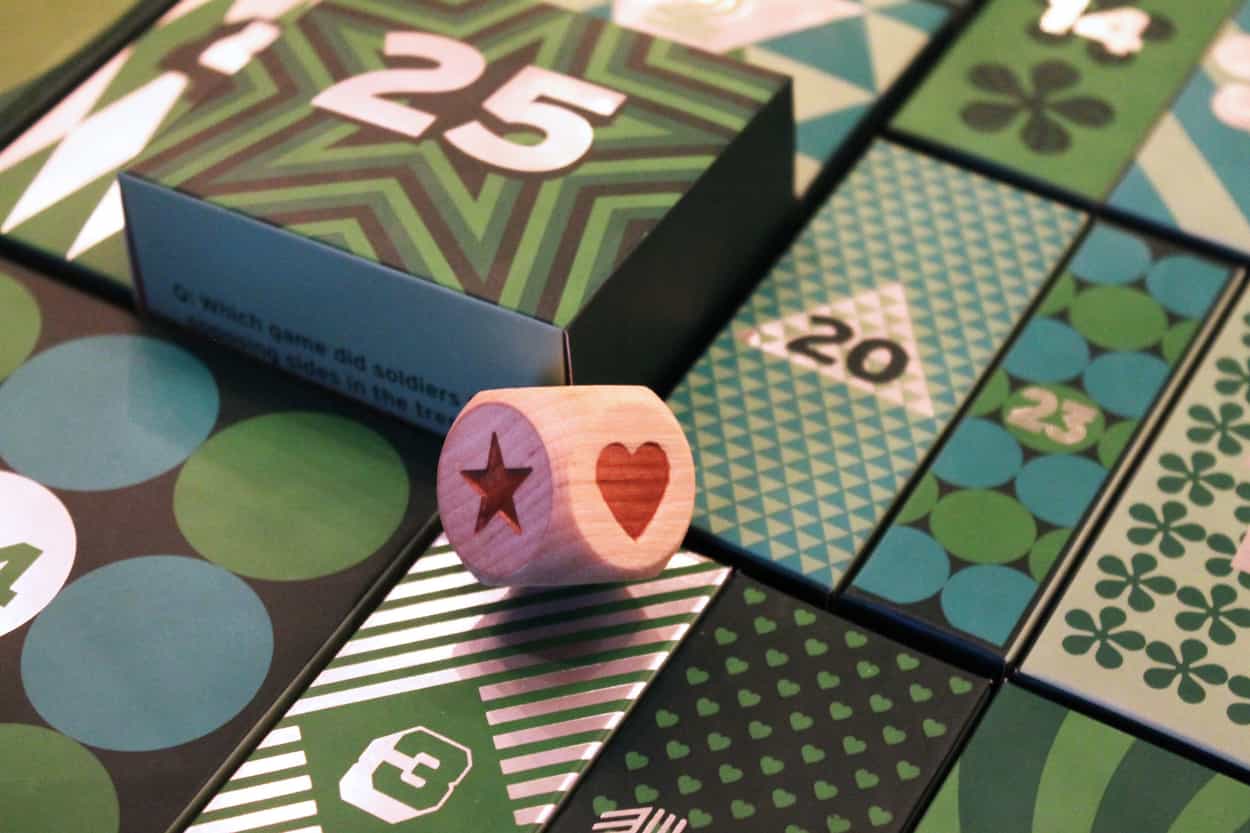 This wooden dice may seem disappointing for some, but it's actually for playing a trivia game with the individual advent calendar boxes. Printed on the sides of the boxes are trivia questions, and each box is printed with a design that matches one side of the die. So once you're on Christmas day, you can crack out all the boxes and play a game of trivia with your family and friends! I think this is such a clever way to tie in the season of togetherness and giving with beauty and skin care.
That's it for this year's Body Shop Advent Calendar! Be sure to check back in for the rest and for a reveal of something special I'd like to do for my blog readers/ followers! And if you still want to get your hands on one of these calendars, check out this link of all the advent calendars at the Body Shop!
Let me know down in the comments if you've checked out the Gifting Hacks Guide, or if you'll be opening up any advent calendars this year! Use the hashtag #TBSGiftingHacks if you want to share your Body Shop score! This post is not sponsored, however, the previous post with the Gifting Hacks was kindly sponsored by The Body Shop and Talented Talkers.