I'm super excited to start sharing some Holiday 2017 posts with all my readers, and my first one this year is… a Gift Guide!
I'm also quite excited for this post because I'm writing in collaboration with…THE BODY SHOP! If you've been reading my blog for a while, you know how much I love The Body Shop for skincare. So when I was asked to help write some Gifting Hacks for their Christmas campaign, I was thrilled.
So who are these Gifting Hacks for? Well…it's for the person you may find particularly difficult to shop for—Your Girlfriend!
Why Are Girlfriends So Hard To Shop For…?
As a girlfriend, I know that I can be a little (…or plenty) difficult to shop for. And I'm sure other girls out there are a tad bit difficult to shop for as well. It's just a thing that our significant others have to put up with!
While every girl adores jewelry, I think that self-care and body products are an extra special present, especially for the Holidays. In my new plight of Persistently Living and with my deep love for The Body Shop, I am so excited to share some gifting hacks to help you find the perfect way to say Happy Holidays or Merry Christmas to your Girlfriend!
The Body Shop's Peace Play Project
I was invited down to my local Body Shop to take a look at the Christmas 2017 range, including House of Holland x The Body Shop products, and their new Seasonal Collection for the Peace Play Project.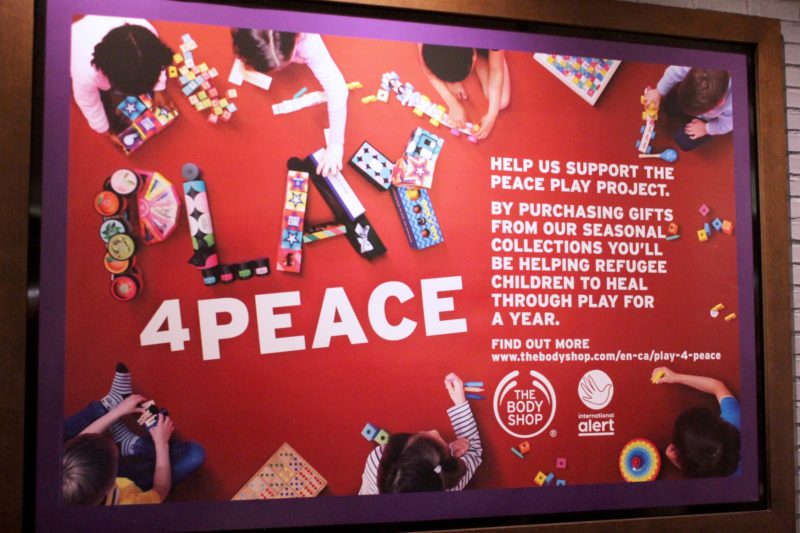 If you haven't heard of the Peace Play Project, here's a quick overview: The Body Shop and International Alert have teamed up to provide refugee children in Lebanon with a safe place for organized, therapeutic play. It breaks my heart that Syrian refugees, especially children, have been displaced from their homes and live with the trauma from what's happened in their country.
Living in Canada, I am forever grateful that my parents were able to leave a worn torn country to make a life in Canada, so anything I can do to help children live a happier life, I'll do! When you purchase The Body Shop's Christmas ranges, you'll help fund the Peace Play Project. Most of the products also have a game integrated into the packaging, which adds to the theme of this year's project.
So let's get into my recommendations and Gifting Hacks for anyone shopping for their girlfriend (or that special girl in their life). I've included gifts for a variety of budgets to make it easy for anyone to shop—I'm labelling my picks with Top Budget, Mid Budget and Modest Budget. I've also added click through photos so you can easily shop online.
1) Gifting Hack: For the Girlfriend That Deserves Some Serious Relaxation
Encourage your girlfriend to pamper herself by giving her a Gift Set in her favourite scent. The Gift Sets are designed to give her a range of body and skin care products in the same scent. They come in a variety of price points so you can find one that suits your gifting needs. You can choose from the scents of Shea, Morninga, British Rose, Coconut and Strawberry in these gift set options:
Ultimate Gift Set gives her all the products she needs to unwind. These sets (except for British Rose) have 6 full sized products including Shower Gel, Body Butter, Body Scrub (or Body Polish/Body Milk), Eau De Toilette, Hand Cream, Body Lotion (or a Body Sorbet). The British Rose Mask set differs slightly only having 4 full sized products, but it comes with a Fresh Plumping Face Mask that the other sets don't have. All the sets, however, come with a spinner that can be popped on the top of the box. Add some fun "to do's" to each wedge of the wheel and you'll have a game to play!  (Top budget $60 CDN)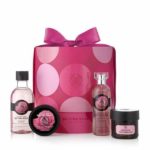 The Premium Gift set targets skin care and will leave her feeling smooth all Winter long. In the Premium Gift Sets, there's Shower Gel, Body Butter, Body Polish, Hand Cream and Body Mist. The packaging for this set will also give her brain a mini workout because it has a skincare Word Search on the inside of the box!  (Mid Budget $46 CDN)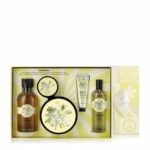 The Festive Gift Set will give her everything she needs to have a scent-filled and luxurious shower. These come with a Shower Gel, Body Scrub, Body Butter, Soap, and a Loofah. The box also has a clever design—there's a maze she can trace to help the Christmas bunny out.  (Modest Budget $28 CDN) 

2) Gifting Hack: For The Girlfriend Who's Face You Can't Get Enough Of
Treat her with facial masks to keep her face looking merry and bright throughout the Holiday season. There are a few different face mask sets available. They range in price and quantity of products, but they are formulated to take care of common skin concerns. Here's an easy way to determine what set to get:
If your girlfriend is a die-hard beauty fan, the At-Home Facial Mask Experience Gift Set will give her 5 different face masks to choose from that target different skin problems. She can mix and match her masks for months to come (Top budget at $99 CDN)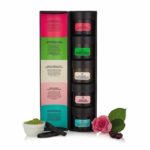 If your girlfriend keeps her beauty masks to a minimum, The Finest Facial Mask Duo will keep her facial treatments basic yet powerful. (Mid budget at $42 CDN)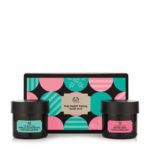 If your girlfriend is just jumping into the world of face masks, gift her the Mask Sampler Set. This Holiday package comes complete with a Bunny headband (perfect for keeping her hair out of her face) and samples of the Himalayan Charcoal, British Rose, and Japanese Matcha Tea face masks. (Modest to Mid Budget at $30 CDN)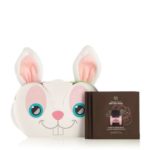 Gifting Hack 3) For the Girlfriend who is Festive AF
Of all the senses, scent can instantly immerse us into a place and feeling. And if your girl lives for the holidays, she'll appreciate this idea! Give your girlfriend the scent of the Holidays with The Body Shop's Special Edition Holiday scents. Every year, The Body Shop brings back the scents Vanilla Chai, Frosted Plum and Frosted Berries. The great part about these products is that you can:
Mix and match individual products to give your girlfriend a sampler of her favourite Holiday Scents, like a Vanilla Chai Bath Foam for her spa time, A Frosted Berries Candle for the home, and a Frosted Plum Hand Cream for on-the-go use. What's great about buying individual products is that The Body Shop usually has buy 3 get 3 free promotions, which means you can get her 6 products for a fraction of the cost. Bonus points if you pop them in a cute gift bag! (Modest to Mid Budget ranging $3 CDN to $22)
Buy a Gift Set of the same product in all three scents, like the Festive Body Butter Seasonal Trio (Modest Budget $15 CDN) or the Christmas Soap Set which is an online exclusive (Modest Budget $15 CDN)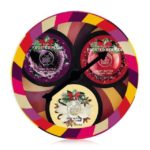 You can go-ham on a single scent with a range of products by getting your girlfriend a set with a range of products in the Vanilla Chai, Frosted Plum or Frosted Berries Scent. The Tin of Delights includes the full range of body products: Shower Gel, Body Butter, Bath Foam and Hand Cream. This tin also makes it look like you spent time finding cute packaging (thanks to the designers!)  (Mid Budget $45 CDN)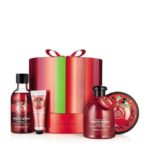 You could also go for a Festive Tin Ornament, which includes: Shower Gel, Body Scrub, Body Butter, and Hand Cream. Make it a game by having her search for it on the Christmas tree instead of popping it underneath (Modest Budget $28 CDN)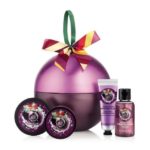 My personal favourite Holiday scent is the Vanilla Chai because it reminds me of the warmth of the Holidays, but the Frosted Plum and Frosted Berries Scents are popular for those who prefer sweet, fresh scents.
Gifting Hack 4) For the Girlfriend Who Is Fashion Forward
The products from the collaboration of House of Holland x The Body Shop will complement your girlfriend's love of fashion with skin care, body care and beauty. These gifts are fun and whimsical, which is what the holidays are all about! Plus, who doesn't love a good fashion meets beauty capsule piece.
A cute pick from this range is the House of Holland x The Body Shop Bauble in Strawberry or Shea. This ornament tin comes packed with mini holiday scents, and you can hang the package on the Christmas Tree to surprise her! (Modest Budget $10CDN)
The House of Holland x The Body Shop Limited Edition Wonder Cube is a great collection of 8 different gifts in one—perfect if your girlfriend celebrates Chanukah, or for any girl that enjoys getting a great selection of products that work together. Each cube has a beauty or skincare product, and there's even a bunny headband and polar bear sleeping mask! Awesome for catching some festive Zzz's (Mid Budget $60 CDN)

Gifting Hack 5) For The Girlfriend Who Is Young At Heart
These gifts are for the girlfriend who has a love for all things fun and games, reminding her of childhood memories. The House of Holland x The Body Shop range has designed colourful and eye-catching gifts that will keep her entertained throughout the holidays and the year. There's also a classic body butter set from The Body Shop that will keep her skin youthful and fresh.
The Values Gift Robot Money Box from the House of Holland x The Body shop collaboration and has a bunch of Body Shop favourites inside the hippy chic, robot tin The lip butters and shower gels inside will keep her lips smooth and skin soft. She can also keep the tin and collect coins.  (Modest Budget CDN $28)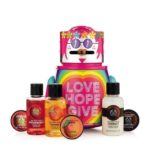 The Truth or Dare Gift Set comes with four mini shower gels and a loofah. She'll sample some of the Body Shop's best selling scents, and she can use the box after to play a fun game of truth or dare with her friends. (Modest Budget CDN $20)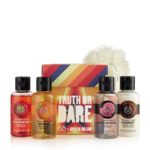 The Dial-A-Flavour Body Butter Collection comes in a star shaped box with 5 different body butters inside in popular Body Shop Scents, including British Rose and Almond and Honey. She can take the box for a spin each day to pick a new body butter scent. It's not too dicey when it's all products she'll love anyway!  (Modest Budget CDN $20) 

Gifting Hack 6) For the Girlfriend You Can't Wait To Kiss!
You can be a little selfish with these gifts because it's pretty much guaranteed that she'll enjoy them just as much as you will! The lip gift sets will keep your girlfriend's lips looking kissable and nourished all holiday season long. The sets come in containers that are designed like lips, which shows her just how much you think about kissing her under the mistletoe!
The Body Shop's lip balms go on smooth and smell incredible. The Kiss and Tell Born Lippy Wand set has the popular scented lip balms from the Body Shop: Strawberry, Passionberry, Raspberry, Satsuma and Watermelon. She'll have a selection to change up her daily lip flavour! (Modest Budget $18 CDN)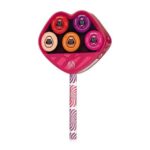 House of Holland x The Body Shop has an exclusive, Limited Edition Lipstick Collection that comes in a festive red lip shaped tin. Inside there's three colours, one that is red (Mauritius Dahlia), one in a light pink (Windsor Rose) and one in a nude (Nairobi Camellia). These lipsticks come in a matte finish, which means they'll stay on through dinners and drinks.  (Modest to Mid Budget $30 CDN)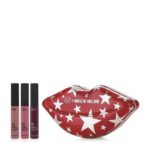 The House of Holland x The Body Shop also has a Kiss Me Cube Set is another great pick because it has 4 Lip Butters of the Body Shop Classic Scents: Strawberry, Coconut, Shea and Mango. These are a little bit more moisturizing than Lip Balms, so if you live in a cooler climate, she'll definitely appreciate these to keep her lips soft. (Modest Budget $20 CDN)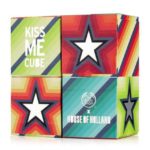 Gifting Hack 7)….This will score you MAJOR points! For the Girlfriend Who Likes Little Surprises
The Body Shop has released a series of Advent Calendars that will carry your girlfriend through the month of December and some that can even be used in the run up to the New Year! Each advent calendar has a box to open for each day. These boxes have full sized products that she can add to her skin care and beauty roster, and it will give her something to look forward to every morning (besides you of course!) The packaging also turns into a fun game of trivia with some Q and A's written on the individual boxes.
There are a few calendars to choose from at different price points, with some that are online exclusives. My recommendation is the Standard 25 Days Of Game Changing Advent Calendar. It comes in at just under $100 (with products totaling a value of $202) and includes products for skin and body care, a few beauty products from the House of Holland x Body Shop collaboration, and all-time-cult-favourite Body Shop products.
I'll be unboxing the Standard 25 one in an upcoming post to share what's inside with you guys, so keep your eyes peeled for that!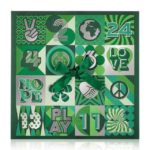 So friends, if you're headed out there, take these Gifting Hacks with you and shop for your girlfriend confidently with The Body Shop! Whether you shop online or in store, I promise you that these Gifting Hacks will get you through the stressful shopping days before you get to kick back and relax during the Holidays. But if you're seriously stuck, your girlfriend can take it into her own hands if you gift her a Body Shop Gift Card.
Let me know down in the comments if you'll be passing on this Gift Guide to your S.O. to drop a few hints…or if you'll be treating yourself! Use the hashtag #TBSGiftingHacks if you want to share your Body Shop score! Thank you again to Talented Talkers and The Body Shop for sharing this opportunity with me.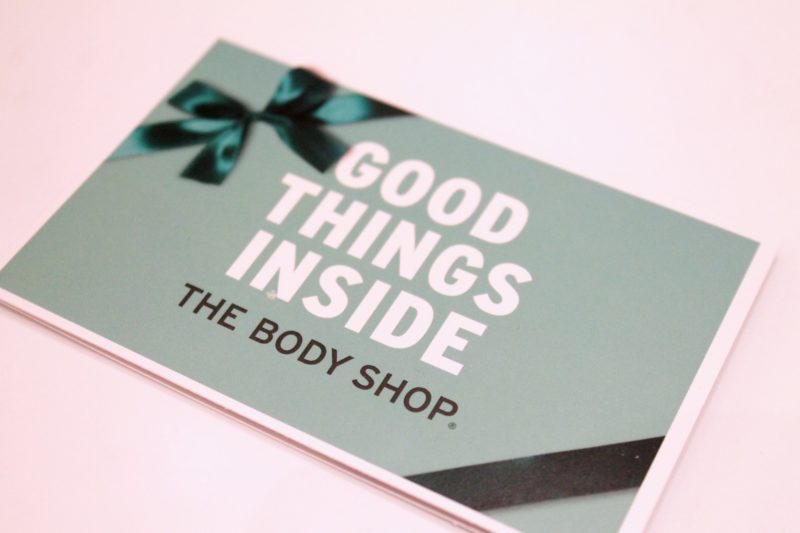 SaveSaveSaveSave
SaveSave
SaveSave
SaveSave
SaveSaveSaveSave
SaveSave
SaveSave
SaveSave
SaveSave
SaveSave
SaveSave
SaveSaveSaveSaveSaveSave
SaveSave
SaveSave
SaveSave
SaveSave
SaveSave
SaveSave
SaveSave
SaveSave