With so many mascaras on the market, each promising better results than the last, it's hard to pick a mascara that works for you. I've been switching from drugstore mascaras to some mid-range mascaras from beauty counters, and I've found a new favourite from Benefit Cosmetics.

Benefit Cosmetics Mascaras
Benefit Cosmetics is a pretty well-known makeup brand that has mid-range priced beauty items. Their packaging and marketing ideas are super fun and relatable for us Millennials. A few years ago, I liked to use the Benefit They're Real Mascara, but I found that the formula dried out too quickly and it would chunk up on the plastic applicator wand. But I really liked the way it lifted my eyelashes, and I loved the formula (when it was in its prime).
After a few years of dedication to that mascara, I tried a few others along the way. I tried the drug store suggestions: Extra Super Lash (Rimmel London), the Colossal (Covergirl), Lash Sensational and The Falsies (Maybelline). I even tried the Clinique High Lengths Mascara, thinking that maybe something in the mid-range section would be the solution. Turns out, just because you pay a higher slightly price, doesn't necessarily mean the formula gets any better. It's a matter of trying out a bunch of different formulas and finding which beauty brands work the best for you.
Instagram Friends or Acquaintances are the Best For Finding Makeup!
After realized that the only brand of mascara I've ever latched onto came from Benefit, I was thinking about giving They're Real, another shot. But, before that happened, I was scrolling through my Instagram feed (@vanessakingson for that shameless self-promo), and I saw a wonderful Instagrammer/Blogger I follow with the most lovely lashes–Roseanne, Instagram tag: @r_oseanne. She is super nice and has some insane lashes. You should all go give her a good ol' Instagram follow after reading this.
So like any sane person, I commented on one of Rosanne's photos, specifically to ask about her eyelashes. Thankfully, she didn't think I was completely nuts, and gave me the name–Benefit Roller Lash Mascara!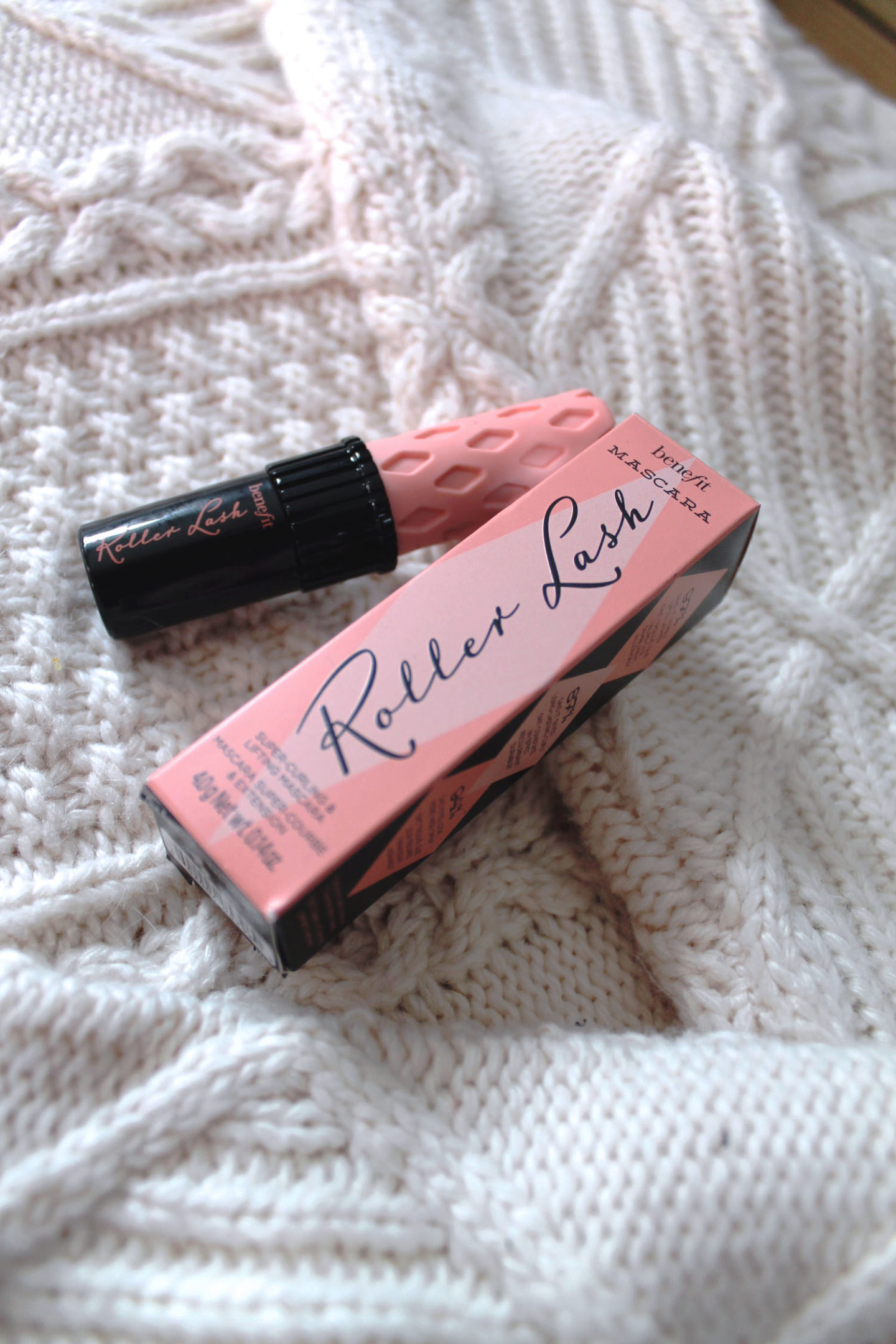 How I've Been Enjoying Roller Lash 
Why didn't I think of trying that one?! I know it's one of Benefit Cosmetics' top rated products, and I've always heard other beauty gurus rave about it. After her suggestion, I decided to head over to Sephora and grab the mascara. I ended up getting the Roller Lash  Mini–which is half about the price of the regular sized tube ($16 compared to $31). I've been using the Roller Lash mascara for a few months, and I am so thrilled with the results.
As someone with really long eyelashes that happen to be stick straight and stubborn, finding a mascara formula that works for me isn't easy. Once I curl my eyelashes, I need a mascara that helps them stay curled and lengthen them upwards with a solid lift. I also need mascaras that last a full day, through glasses use and through all different types of weather in Canada. Thankfully, Roller Lash  does all of this without me having to coat on more than two layers!
Which mascara is your favourite? Do you like Benefit Cosmetics? Have you tried the Roller Lash Mascara? Let me know in the comments!